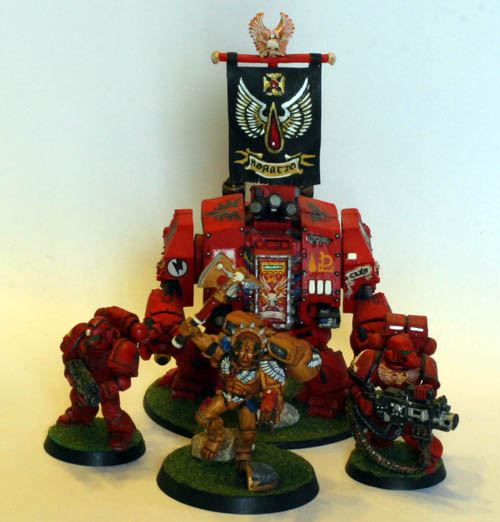 So this morning some Blood Angels photos broke, and there is also this slightly dated nugget in the Australian White Dwarf.
Blood Angel Tactical Squad
Baal Predator
I have to admit that this entire Blood Angels release window has been the craziest leakyest one we've seen in over a year, and the waters are still muddied. This is an open thread regarding the Sons of Sangunius, so have at it. Your hopes, thoughts on the rumors so far, playtest results, your general interest level in Blood Angels, and how you think they are going to change the meta-game once they arrive.
~It would appear the formal Games Workshop Blood Angels marketing window is upon us. It shouldn't be too long till the full line of Blood Angel product photos start dropping.