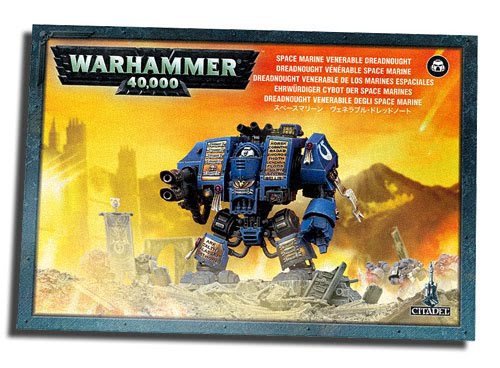 This morning Games Workshop put a bucket of mini releases up on the 40k Advanced Orders page. At long last we have the full pics of the plastic Venerable Dreadnought, Deff Dread, Killa-kans, and more!
Battle Missions Expansion $24.75
Deff Dread $49.50
Killa Kans $44.50
Venerable Dreadnought $43.00
Flash Git w/Targeting Squig $16.50
IG Basilisk $49.50
IG Chimera $35.00
~From here, that box of 3 Killa Kans looks to be the real deal of the bunch. Click on through the venerable dread's link to check out all the weapon options available. On the IG front, the Chimera and Basilisk look to be simple upgrades of the existing kits that use the hellhound's new style tracks assemblies, and are not multi-vehicle kits. Now the marines really don't have that much in metal any more. Have at it guys.