40K REVIEW: Killa Kan & Deff Dread Sprues (video)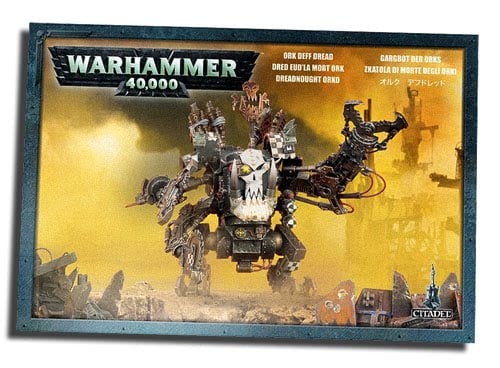 Hi guys,  Goatboy got to check out the new sprues for the Killa kan and Deff Dread kits. Check out the videos!
BoLS YouTube Channel (check us out)
~Now these are pretty cool kits.  As I said before, the Killa Kan kit in particular is quite a bargain by Games Workshop standards, and makes some of those 9 Kan builds quite easy to collect.  The Deff-Dread isn't as good of a deal, but is a pretty large beefy kit once its together, and gives you a giant pile of extra bitz for an enterprising mek to do cool stuff with.