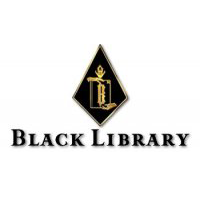 A kind reader sent along this information on the upcoming Black Library 2010 product line from the Nottingham event.
There are plans for a 2 part audio book tying up the end of Nathaniel Garro's story (next year). It may be the first to use more than one actor.

Bill King is going to write books on Teclis and Tyrion (probably 3) some time within the next two years.

There may be a Sisters of Battle audio book set as a prequel to Faith and Fire.

Prosporo Burns is set for Jan 2011.

Gav Thorpe's Anerion audiobook will have a female and male actor in it.

Black Library's new website should go live within 3 weeks. There will be print on demand books available. Eventually including the majority of the Black Library back catalog.

At some point, BL is hoping to move into Ebooks, even if it is only with software that would be compatible with the Kindle.

The Horus Heresy series still has a lot of life left in it. (Something I think we can all be grateful for)!

Helsreach; the Space Marine Battles series is finished as a novel, and was actually on sale yesterday.

There will be 2 more HH books this year – Nemesis (Assassins) and The First Heretic, (regarding the first unit of possessed Chaos Space Marines)
~Have at it guys. I for one am keen on the fate of Nathaniel Garro. It will be nice to have the origins of the the Inquisition/Grey Knights thing settled one way or the other.