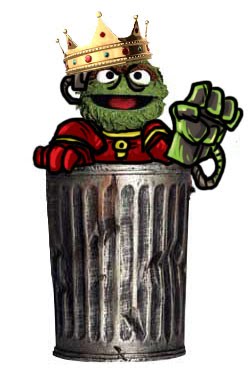 Goatboy here again with another chat about 40k and how not to lose. JWolf and I played as a team in a doubles Warhammer Fantasy Battle tournament as well as a doubles Warhammer 40k tournament and we ended up winning in both of them. We played very sub-standard lists in hopes to have more enjoyable games that stressed having fun versus some kind of gross combo.
The tournaments were hobby oriented, meaning that there was a comp system judged by your opponent based on whether they thought there were either broken combinations or a general army style that was not conducive to having fun. A lot of players did not bring what I would consider very fun lists, and me and JWolf were looking at a day spent getting annoyed with whatever crazy combo our opponents thought up.
We ended up winning in both tournaments not by throwing something completely ridiculous on the table but instead just capitalized on opponents mistakes. Of course we had some lucky rolls in the Fantasy tournament that changed the game too, but the lower number of dice rolled in WFB mean that good ro bad luck is just something you expect more of in Fantasy. We can go on and on about the things I like and dislike about swords and magic another time. Today I just want to go over some things I saw lots of players do did that lost them them games.
Our Lists
Both our armies for 40k were pretty lackluster. They had superior mobility but really lack in any true concentrated assault/fire power element that is common in 40k. I played an all bike army with 2 drop pod Iron Clad dreads (Spanky and Chuckles) and JWolf played an IG Al-Rahem foot list backed up by a single Valkyrie. I took Khan as my bike HQ so we had an overall outflanking theme in the army. I had 3 basic bike squads with different weapons and had no real super assault unit in my army. You could say my Dreads were pretty scary if they got somewhere, but they were more designed to cripple an opponent and do a surgical strike on some kind of weapon that might hurt the most. Neither of us took a single heavy support choice.
Mistake 1 – Low Aggression with Assault Units
First of all, we played a lot of lists that had a superior assault element. Almost all our opponents had what I would consider an insane assault element in the army. The army combinations we played were Marines/Marines, Nids/Marines, and Marines/IG. The Nid marine player used Pedro to give everyone a +1 attack. Massed warriors hitting your squads is a scary thing, especially backed by an Double Bonesword Alpha Warrior. The Marine/IG team had a 10 man strong Assault Terminator squad that was so large it could not be dealt with efficiently with any part of our armies. Usually whenever you have a superior assault element, that element needs to get into assault to get it's points back. Most of our opponents did not throw those guys towards us in a manner that made us have to deal with them. We ended up most games either ignoring them completely as they didn't move towards us fully or just pick them off bit by bit until the IG blob squad could assault and do enough wounds to force failed armor saves. If you are taking a hammer to a fight, you need to hit someone with it.
Mistake 2 – Standardized Deployment Didn't Factor In the Enemy List
Second many opponents didn't place their armies correctly. We had no real long range firepower that would do anything to you in the first few turns. Since everything outflanked, the heavy weapons we had would take a turn to get into place before they could even get a chance to roll a 4+ to hit. This means that certain elements of your army were not really needing to hide out as much. This meant you could create better avenues of destruction on your opponent as you most likely would get a round or two of shooting at us. If you know the army you are facing is outflanking, you can either a) reserve up b) create walls of crap I don't want to come out that side. I felt that most of the time our opponents set up in a way that let us easily ignore certain elements of their army until we either had to deal with it or took away its ability to generate any advantage.
Mistake 3 – Target Selection Overlooked Mission Goals
Thirdly it seems a lot of the time opponents simply picked the wrong units to go after. We only had a few real threats and true scoring units, so paying attention to the missions at hand meant you could ignore certain elements of our army for the obvious pieces that would win or lose the game for us. If you know this one unit will hurt or could "win" that objective, get that unit. So much of the time, the wrong elements would kill aspects of our army that really didn't matter in the end. Yes you could say it was worth some points but still if it isn't a real threat threat to the mission objectives don't shoot at it just because it is closer. Pay attention to the mission and know that you could lose a ton of your army but still win out at the end.
I know this is stuff a veteran player will recognize but it is still something worth talking about. We were asked what differences they could have done in a game and these are the basic thoughts both JWolf and I talked about. We went with what we felt was a pretty "hobby" style set up in order to give as much fun as we hoped we would get. Pretty much every army we faced I figured we would not come out winning due to what I consider a lot of superior army choices. I do not think we out played our opponents more so then our opponents didn't play as aggressively as they could have with their army choices.
Mistake 4 – Where's the Stiff Upper Lip?
Which leads to the final point – Confidence. I have faith in what my army can hopefully do. I know it pretty well and can run the averages in my head so whenever I throw myself into combat I know what I will most likely do. I think a lot of players lose their confidence in their army too easily and don't throw themselves into it like they should. Yeah we all know when someone rolls 6 1's it is pretty abysmal, but that doesn't happen very often. Often times, one bad turn or even shooting or assault round will sour an player and make them very conservative.
So for all those asking what they could have done better, look at the above reasons. It is just these few little things that can up your game and push you into a great player. Our local player base has really upped their game as of late and I am really happy for that. Better players and better games will just up our game and really create a fun and competitive environment that I crave and enjoy.
So what do you guys see out there as the top tabletop mistakes that let more potent lists get nailed by less powerful ones? As usual – if you have questions please feel free to email me at [email protected].
Here are some new ork things I am working on. The fist and front guns of the "flying" biker are from a Warmachine Cygnar plastic kit. As you can tell, I am obviously dipping my toes into the Warmachine pool and will hopefully showcase some more new stuff. But for right now here are just some ork stuff. I just really like painting those bastiches.