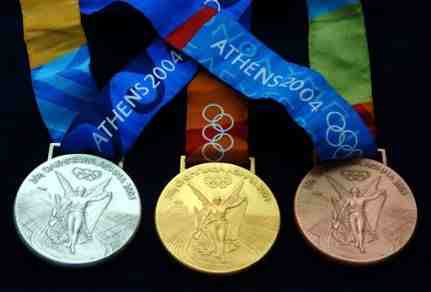 In honor of the Winter Olympics I am going to rank the top 8 Warhammer Fantasy books. This is a breakdown of the books for 2010 ranked in order of power level at tournaments of the 2250 point nature. Planning to buy a new army? If you are looking for a more tactical challenge consider some of the lower tier armies not on this list. If your new or just want to start off with a formidable force consider picking something listed below.

By: Jordan "Big Deal" Braun
Gold Medal
Dark Elves
Army wide hatred makes the combat effectiveness of dark elves top notch. Combine that with a nasty shooting phase full of repeater bolt throwers and xbows,and you have a powerful force. If that isn't enough to table your opponents, throw in the best magical protection available in the form of Ring of Hotek and the devastatingly cheap war hydra.
Silver Medal
Daemons of Chaos
The daemons have incredible synergies within their book. Powers like Siren Song and Trappings cause opponents headaches. Khorne heralds on juggernaughts are probably the most powerful hero models in the game. The bottom line is if the daemons can make ward saves and pass instability they will cause problems for even the most experienced players.
Bronze Medal
Lizardmen
Want to be king of the magic phase? A becalming cogitation Slann with Engine of the Gods backup is hard to beat. Throw in immovable walls of stubborn T6 Stegadons and stubborn LD9 ITP Temple Guard and your opponent will have a hard time getting many victory points off you. Backed up by the very versatile Terradons and cheap Skink screens there are not many holes in the Lizardmen armor to take advantage of.
4th
Vampire Counts
Just having wraiths is sometimes enough to win before you even deploy. Some armies just can't deal with them. Powerful items like the Drakenhoff banner and Helm of Commandment will let even weak stat lined units tough enough to take on the opposition. Combine that with movement and healing magic you have the makings of a very competitive army.
5th
Skaven
While only out for a few months now, Skaven are going to effect the scene. The Stormbanner nerfs at least one round of shooting or flying for your opponent. Abominations, Doomwheels, and WLcannons are all amazingly good rare choices. Package that with cheap throwaway units to divert and harass your enemy, and you're going to have the tools to win. Plague Censor Bearers have the attack profiles that even 40k players would want in the assault phase.
6th
Empire
Pope + Stank + Great cannon = Success. While 1/2 the units of the Empire should probably not see the field , the few that do are more than worthy of the job. That job? Shooting and grinding your enemy to smithereens. Empire have one of the best magic defences and can always cause problems with Hammer of Sigmar'd Hochlands or a bound 5 Cleansing Flare.
7th
Warriors of Chaos
Warriors, while one dimensional with magic, do have some worthy tournament builds. Chosenstars do exist and they do win games. Gateway for the win is more then capable of doing just that. Want to scare level 4 wizards? Take a Blacktounge with the Infernal Puppet and watch your opponent sweat every spell roll.
8th
Wood Elves
Wood Elves still do everything above average. Things like hail of doom arrow are still awesome, even though it has aged a few years. Wardancers with killing blow are just effective today as they were a few years ago. Woodelves can play the shoot and scoot game with the best of them. Hiding in the trees is still a valid tactic.
Is there a different army dominating your local tournament scene? Feel that your army is higher then the rank it got? Tell us your thoughts.