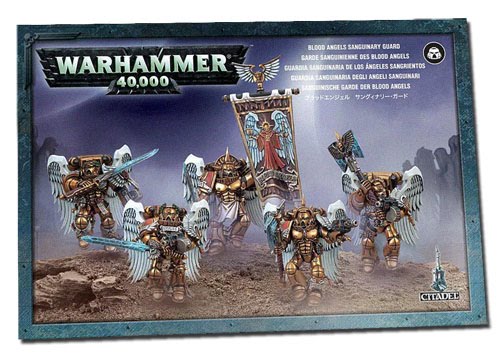 You've all been waiting to get a video review of the awesome Sanguainary Guard sprue, and this is your lucky day. Lets take a look!
BoLS YouTube Channel (check us out)
~I'm seen a lot of Marine kits over the years, and Games Workshop has tried here and there to turn up the "bling meter", but this kit takes it to 11. I've never seen anything as elaborate or intricate as the Marine detailing on this sprue, and the best part is its plastic, so there will be plenty of bitz for the converters out there. Have at it.