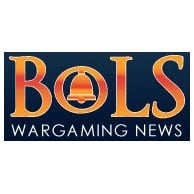 Hi guys, a quick bit of BoLS news this Saturday. Due to some abberant commenting behavior over the past week, we have disabled anonymous commenting in the frontpage DISQUS system.
To all our regular readers, this should have no effect. If you had already registered on DISQUS, you will see no change. I invite everyone else to please take the minute it takes to register your account with DISQUS which lets you post under your consistant account both here and on every other blog which uses the system (and there are a lot of them).
Now if any trolls come by looking for trouble, they will have to leave DISQUS some tracking data that will allow our admins to ensure they are complying with our commenting guidelines. A win for everybody.