BoLS Bargains Roundup March-2010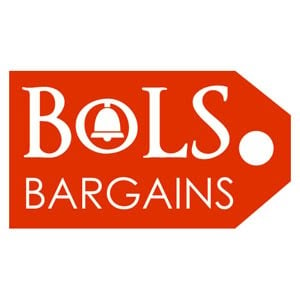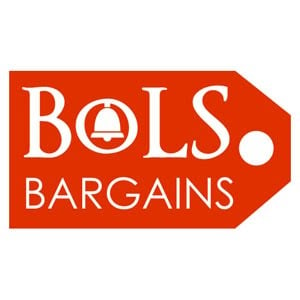 Its time for this month's specials and deals from our BoLS Bargains merchants. There is whole lot of cool stuff to check out.

Iron Halo
Moving Sale!!!
Until the 28th of March, everything is at 20% off, just use the coupon code WEAREMOVING2010 to get the discount at checkout.
New Releases
As part of our completion of all our existing ranges, we have completed two more sets. We have completed our base inserts (small, medium and large) for both the Tauran Refinery and Desert Mesa Ranges. They can all be seen here: https://ironhalo.net/store//catalog/index.php?cPath=44_39
Sneak Peeks
On the 28th of March we are releasing the Square bases for the Badlands Range (the round bases are still a little while away). The Badlands are the remnants of a long fought over landscape, littered with the skulls of fallen warriors but not looking like someone's trying to collect all the skulls in one place. They can all be preordered now, and are on the site here: https://ironhalo.net/store//catalog/index.php?cPath=45_87
On the 4th of April we release a new base size, the 25 x 50 mm round Pill base. We are calling them our Mini Bike bases. This base was specifically requested by BOLS readers and so we have answered the call. It is ideal for models that are long, but not as long as a bike etc. So cavalry, beasts and similar models will fit well on these bases without leaving a heap of base still sticking out, which can happen if they go on the larger 25x75mm bases.
Also if you have models you want to use in both 40K and Fantasy, such as Daemonettes on Steeds, Fleshounds etc, you can use these bases. The models will rank up on a movement tray for Fantasy but also have a nice rounded end to fit in with your 40K army. Check them out here: https://ironhalo.net/store//catalog/index.php?cPath=44_88
Battlefoam
Custom Tray Creator
Battlefoam has rolled out an online Custom Tray Creator on our home page. Using this tool, with its ability to do freeform shapes or use a large library of stencils for common models, you can make your own custom foam tray in minutes. Battlefoam has great prices on custom cut rays and can support trays for Sabol, GW, Battle Foam, PP Bags, and Army Kit Bags. The Sabol trays are only $12.00 to custom cut.
Blue Table Painting
Welcome to the Candy Shop
Blue Table Painting has a new index page with all of their offerings. In particular, they are still offering the Hive Mind Tyranid special, which offers hefty discounts for large orders and a variety of different hive fleet paint-schemes are available. Please note that as all things with the ever-evolving hive fleets "They have developed new color schemes and dropped some of the old ones".
Remember to check the BoLS Bargains links (blue box in the right column) for special discount codes and deals exclusively for you BoLS readers from all our merchants.
Subscribe to our newsletter!
Get Tabletop, RPG & Pop Culture news delivered directly to your inbox.