Full Sized Blood Angels Chapter Banner by Jawaballs!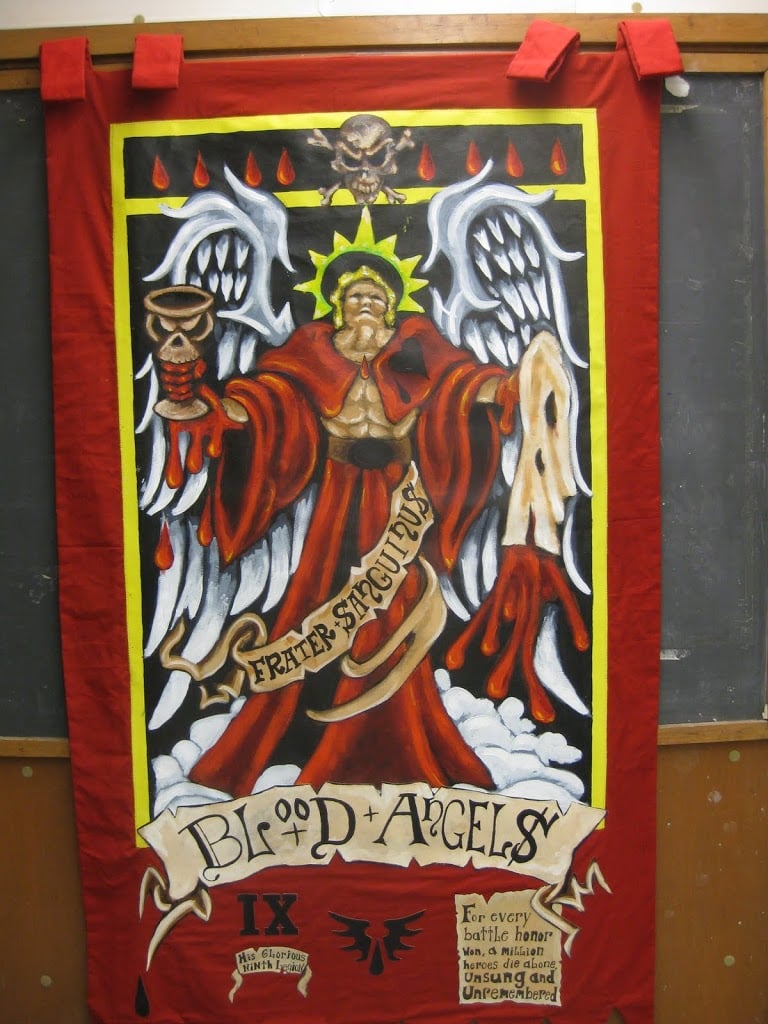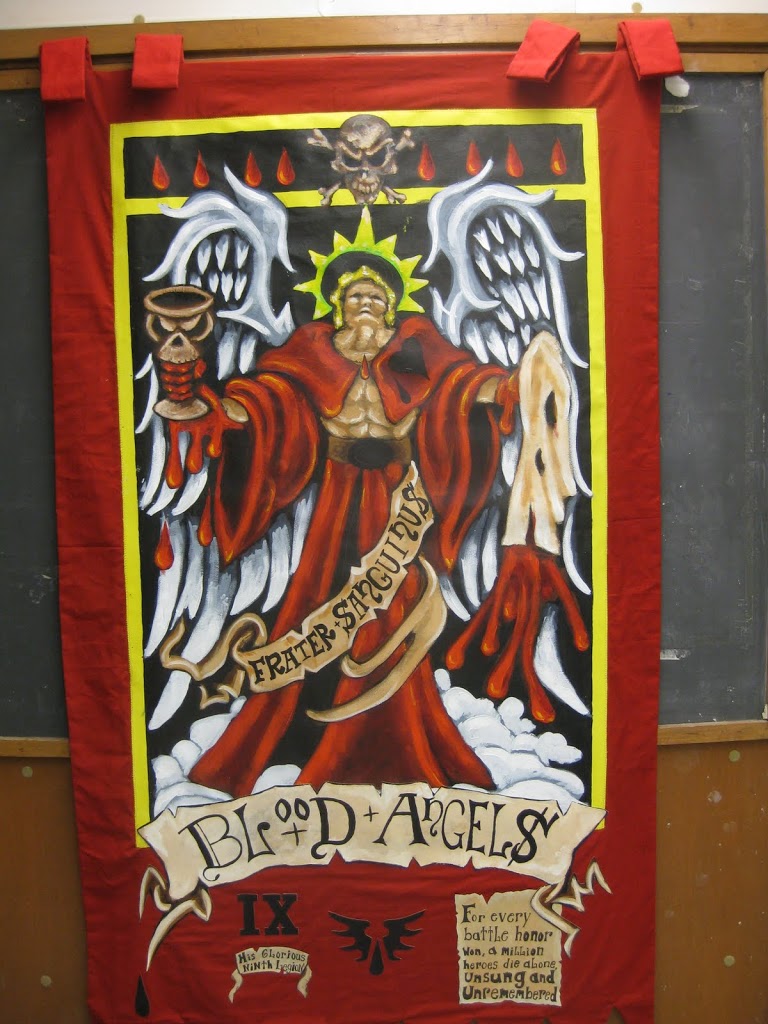 Hey Folks, Jawaballs here!
So I have this thing about painting full sized banners. I started with the Blood Angels 2nd company banner, then did a Furioso Dreadnought banner when I started using my Dreadnought list. To celebrate the new Blood Angels codex, I decided to do a full sized Blood Angels Chapter banner!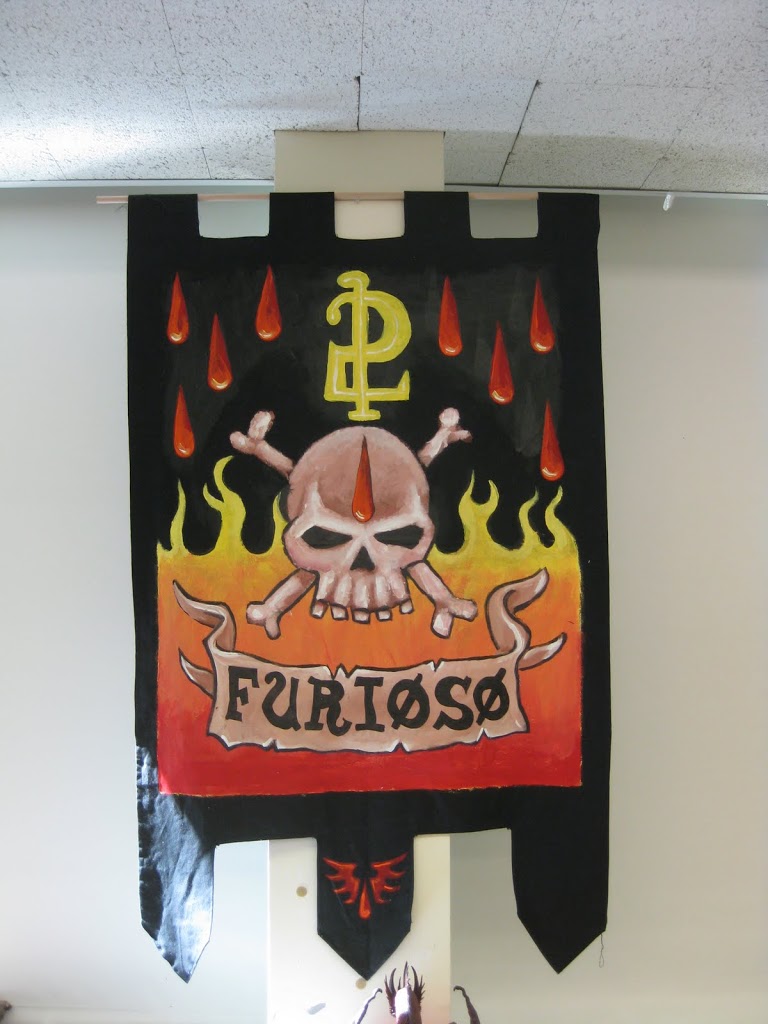 I start by choosing the fabric of course. The first couple were painted right onto a course fabric, but I found this not the best choice for a couple of reasons. First of all, the paint bled through. But also, the fabric absorbed the paint. It required many coats to get the color down.
So for this newest banner I used some artist canvas that was already prepared with an acrylic coating. I got two shades of red fabric first, and measured out the scale size conversions, then I sent it off to a friend of mine who is good with a sewing machine. She cut it to size and sewed it together for me. In the meantime, I cut the rectangular piece of canvas for the image, and painted it black.
Then it was a matter of layering the colors from dark to light to create the images. You can see it in the reds.
For the final details, I cut smaller pieces of canvas and painted them as well. I sent the image off to be sewed down to the banner, and then I used Mighty Mend It to glue down the small pieces.
For the scrolling on the primary image, I painted the letters on, but on the smaller stuff, I used an opaque paint pen.
So there it is! The Chapter Banner is about 3.5 x 6 feet long.
If you are interested in commissioning a banner for your own army let me know! You can reach me through my blog or me at hotmail.
Here is some youtube video:
I have seen some truly fantastic banners at tournaments and they really do accentuate the feel of your army. How many of you have something like this in your man cave? Come on… admit it! 🙂 Jawaballs
Subscribe to our newsletter!
Get Tabletop, RPG & Pop Culture news delivered directly to your inbox.