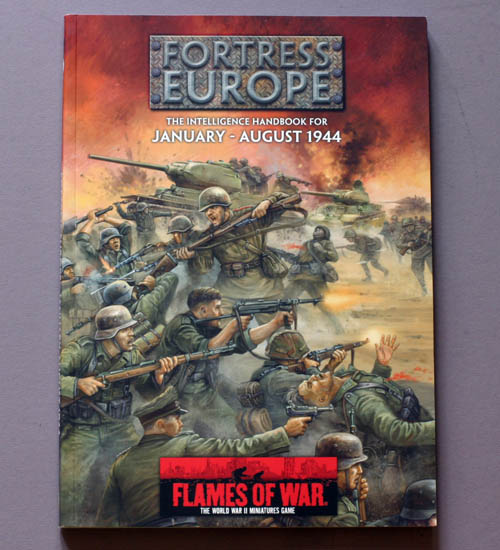 Hi guys, lets take a quick look at the Flames of War "Fortress Europe" campaign book. This is the big primary Battlefront's campaign book for Late-War.  Let's take a look.

As you can see this lavishly illustrated 160 page full color tome gives you or a group of players everything you need to play in the final drive into Germany, Late-war, and covers 4 nations, with over 20 army lists.  It is one of the "core" campaign books that any group of Flames of War players should own. It has a list price of $40.
~Have at it guys, and you can expect to see some Flames of War nations overviews coming down the pipe. Questions and comments are welcome.