40K Rumors: Dark Eldar Latest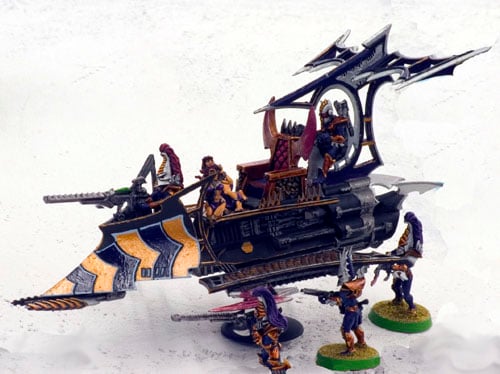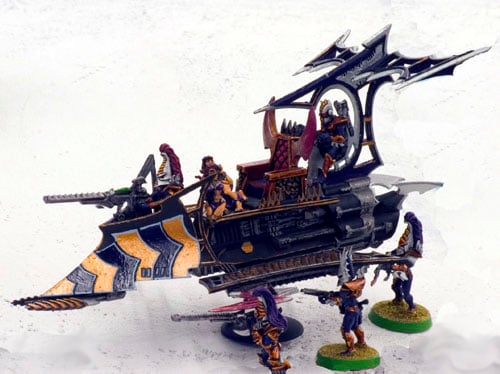 So our good friend TastyTaste normally chimes in here with a satirical or witty column to get us all ready to head off to the weekend… Unless he lands some scoop on the Dark Eldar, which he has this week…

So take a look at his latest bag of cool and let me know what you think.
We can say that a lot of this seems very much in line with other scuttlebutt floating around the web, so nothing in there seems inplausible. We have also heard in particular of the "flyer/bomber" and the alpha strike concepts in the list.
~This is still early days for the Dark Eldar, so standard caveats apply. While we have been in holding pattern for the last few weeks, the rumormill seems to have kicked up a couple of notches in the last few days, so something is definately going on. At this point I'm honestly totally excited about both the Dark Eldar AND Grey Knights, so whichever we get first, I'm certainly going to be a happy camper.