40k – WFB NEWS: More Daemons Advanced Orders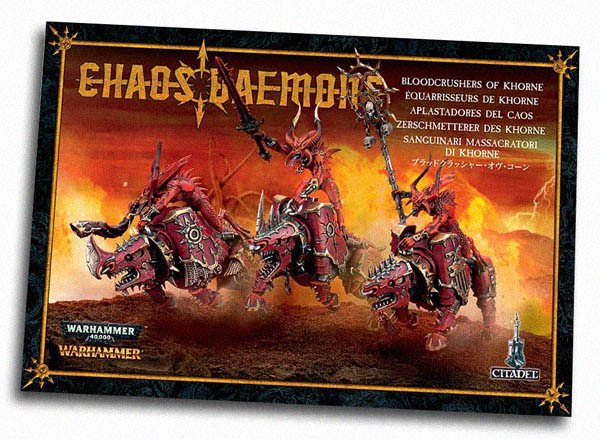 Following up on the first part of the August Chaos Daemons 2nd wave miniatures, Games workshop has just put up several more kits in their Advanced Order page.  More after the jump.
This second part consists of:
Bloodcrushers of Khorne $53.75
Kairos Fateweaver $50.00
and the oddball set of 8:
More Famous Familiars
For you 40K old school folks a set of Traitor Legionaires has returned
Traitors of Chaos
Those Bloodcrushers in plastic certainly seem to be the gem in this set, if for no other reason that to finally put an end to the hefty paperweight era of the Juggers.  This stuff ships out Aug 21st.  Have at it folks.