Last Call for the Storm Wardens Collaborative Project!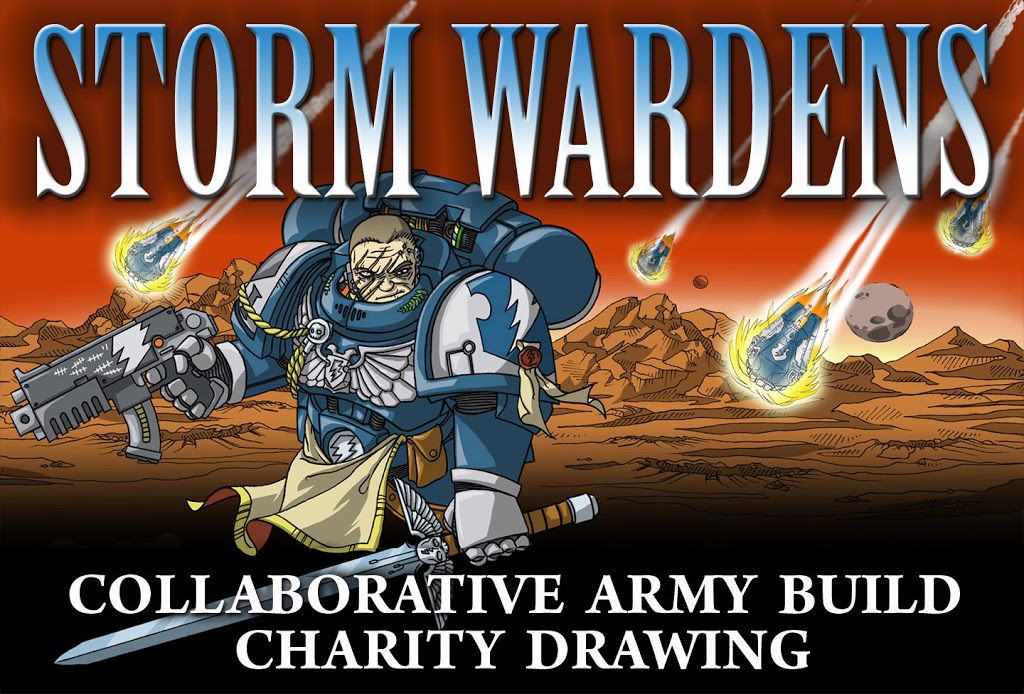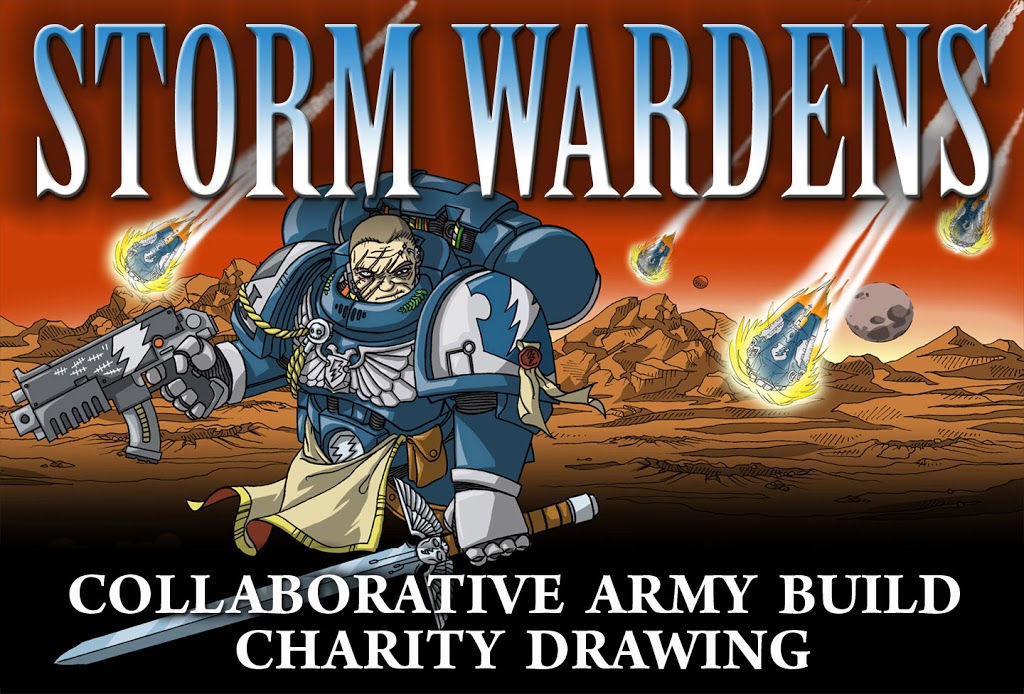 Over the past month and a half, almost a dozen great bloggers have been building and painting a Space Marine army (choosing the Storm Wardens – a recently created Chapter that will feature in Fantasy Flight Games' Deathwatch RPG). In that same time over a dozen companies have thrown them selves behind the cause, providing all manner of prizes, and almost 1,000 members of the wargaming community have pitched in by contributing funds to the coffers.
This Sunday night (July 18, 7pm PST) we'll be taking down the contribution buttons, and tallying the results. Then, one week later (Sunday July 25) we'll be announcing the winner of the Grand Prize, the army itself.
To see how the army (and prize pool) has grown, head to the
Storm Wardens Blog
and take a look through all the pictures. The prize is now valued at over $1,000 (not including what all the paintjobs are worth). So, take a look and contribute some more if you can.
Thank you everyone for your support!
The Storm Wardens Build Team.