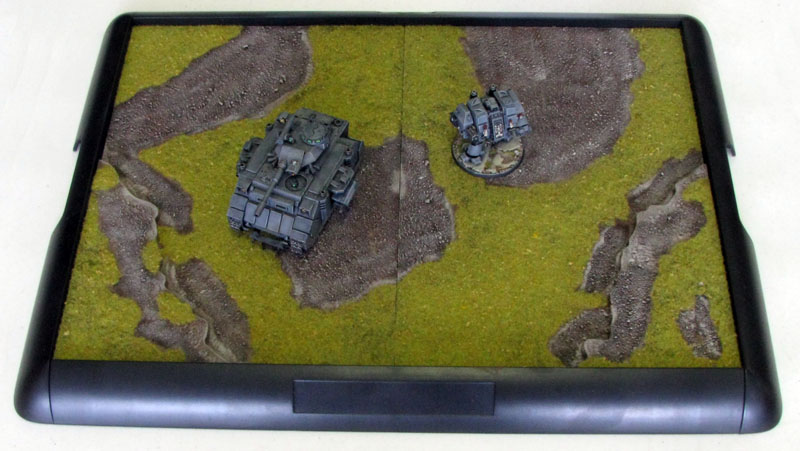 Today lets talk a little about one of Battlefoam's latest offerings, the X-board Travel Display.

The X-Board is a modular travel and display board for armies.  It comes in a large cardboard box (seen above).  Once open, you have a travel bag containing the broken down pieces of the board.  You get:
-1 travel bag
-4 sides
-1 crossbar
-2 display board pieces
The four sides slot together and the crossbar adds extra strength and rigidity to the entire structure.  Once the frame is assembled, you drop in the two display board pieces in either a hill in the center or the edges configuration and you're all done.
Strength wise, the X-Board is very robust.  The plastic is very thick and has a cross lattice on the underside similar to the plastic Games Workshop wargames table.  That lattice also gives you plenty of locations on the underside of the display board to glue magnets to keep your army in place.
The board comes in a textured black plastic and will need to be painted and flocked for final detailing.  The edge pieces are smooth and have an area for a title plaque to go.
The overall dimensions of the board are 24″x18″
MSRP is: $65 and it is available from http://www.battlefoam.com/
Have at it folks.