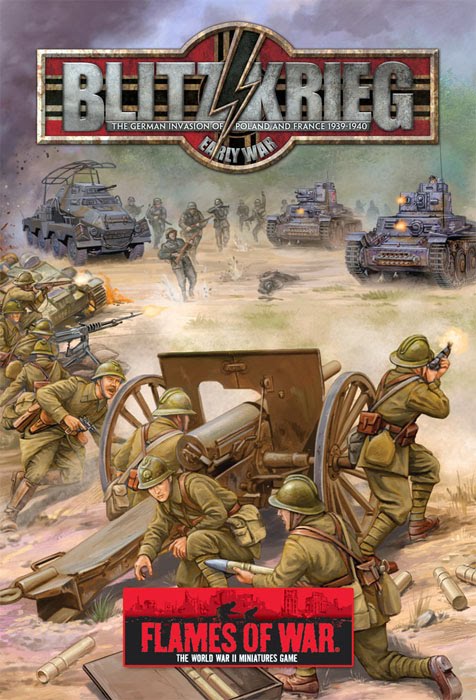 Hi guys, lets take a quick look at the just released Flames of War "Blitzkrieg" campaign book. This is the highly anticipated Early-War giant Battlefront campaign book along the same lines as the Mid-War's Eastern Front and North Africa hardcover.  Let's take a look.

As you can see this lavishly illustrated hardcover 186 page full color tome gives you or a group of players everything you need to play in the German drive across Poland and France, and covers 4 nations (Germany, France, Great Britain, Poland) with over 25 army lists.  Blitzkrieg is one of the "core" campaign books that any group of Flames of War players should own. It has a list price of $50, a real bargain for the quality you receive.
~Have at it guys, and you can expect to see more Flames of War product reviews coming down the pipe. Questions and comments are welcome.