40K Hobby: Death Guard Droppods & Bonus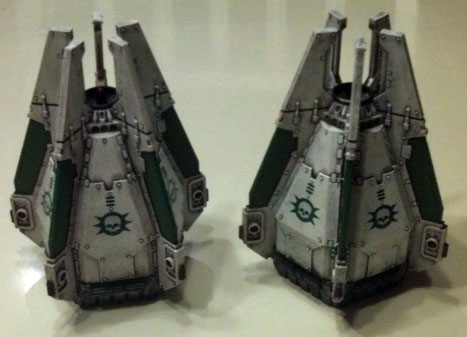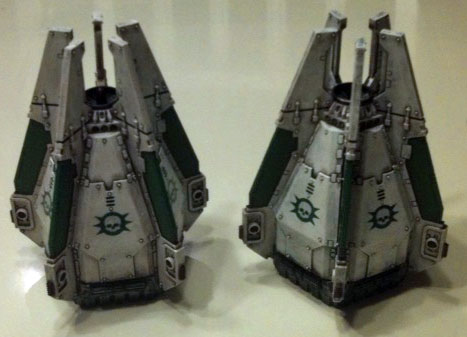 Oh I've been heads down painting my friends, and that can only mean more Pre-Heresy Death Guard goodies. I've got a pair of droppods to show off and a pic of my latest top secret project…

First off, these pics aren't the greatest. Sometimes the Canon SLR just isnt available and the iPhone has to do. I'll get better shots later – promise. First up is the first pair of Dropods I've ever done. For you newcomers here, I've got an absolutely massive Pre-Heresy Death Guard Army, with all kinds of goodies like a Fellblade and more you can sift through here.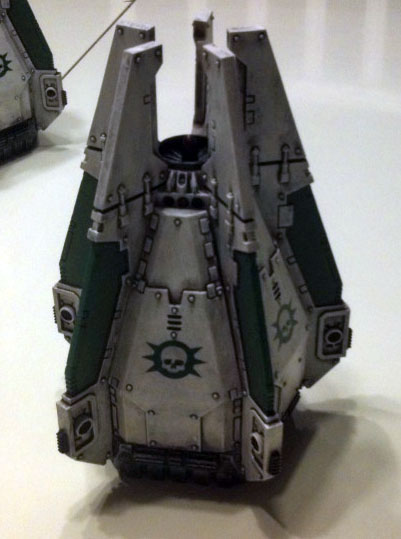 I get a lot of questions about exacly how I do the distressed white coat, so its time to point out my step by step instructions for how to do it. If you want the Custom Decals tutorial, well you got that too.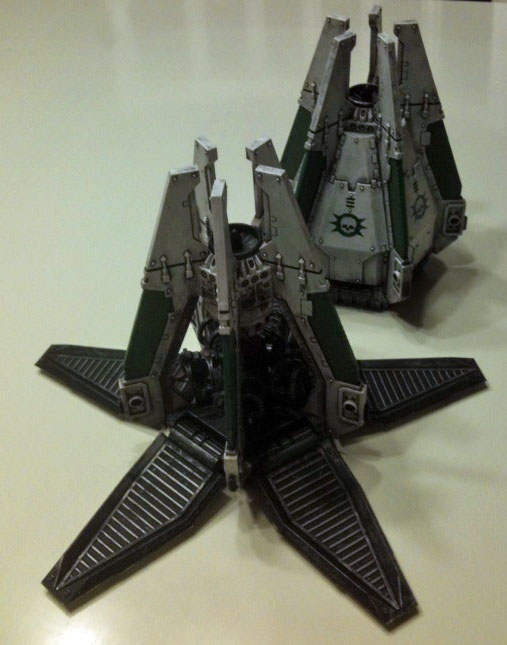 That pod is quite the trickly little kit I have to say and if I was doing a huge amount I might seriously consider just glueing the doors shut. The level of painting complexity and surface area feels like each is about the same as a pair of Rhinos.
Finally, I can't stand to see good bitz go to waste, so my top secret project is converting a squadron of my Land Speeders to Typhoons, and I think I have just the leftover droppod bits to do it with style.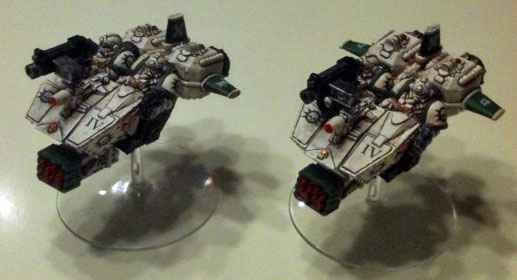 What do you guys think?