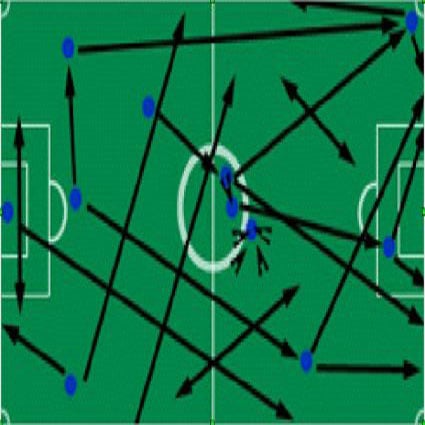 Welcome to the first Tactics class of the year. All too often, an eager 40k gamer reads a "tactics" article, only to realize they didn't learn anything practical. The goal of my articles will be to demonstrate, with models on a table, step by step how to perform tactical maneuvers.

In this and future articles, I'll explain tactical maneuvers with the help of lots of pictures. My hope is that you, the reader, will learn something you can directly apply to your games.
This article will focus on an Assault Tactic.
Todays Tactic: "SLINGSHOT ENGAGED!"
The etymology of the phrase "sligshot engaged" is somewhat uncertain, but it is thought to have first been coined by The Mike Mutscheller. The inspiration for it should be clear to anyone who has watched "Talladega Nights".
The purpose of this maneuver to allow you to assault with a unit that would otherwise be too far away. In picture 1, we see a squad of my space marines approaching a unit of enemy Dark Eldar. It is the start of my movement phase. My marines are 14 inches away from the Dark Eldar, and I have a librarian in between the two squads.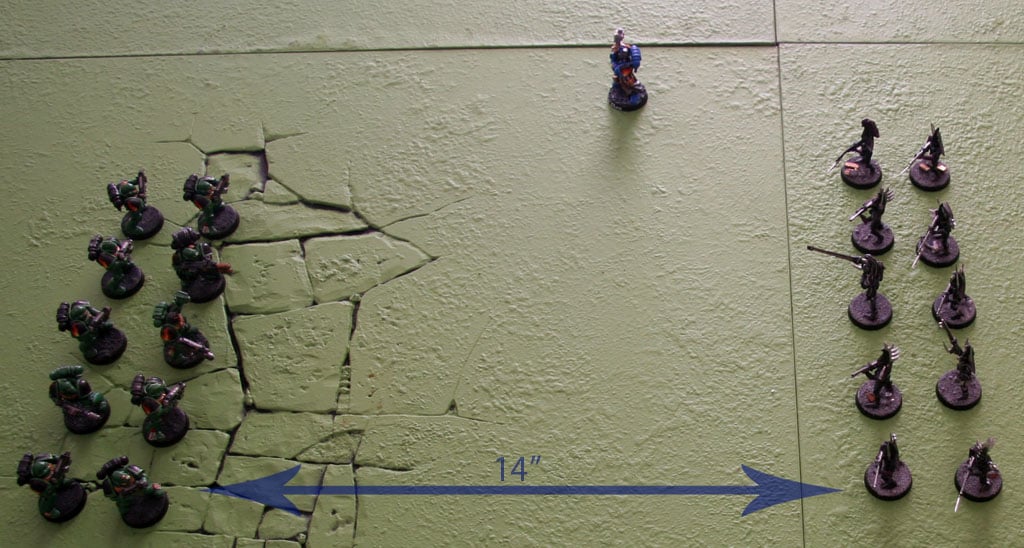 Picture 1: The slingshot scenario
At first glance, it appears my marines cannot charge this turn, they can move up six, and charge six, but the Dark Eldar are more than twelve inches away. However my Librarian opens up new possibilities. I move my squad up six inches, and move my librarian laterally. Picture 2 shows the board after my movement phase.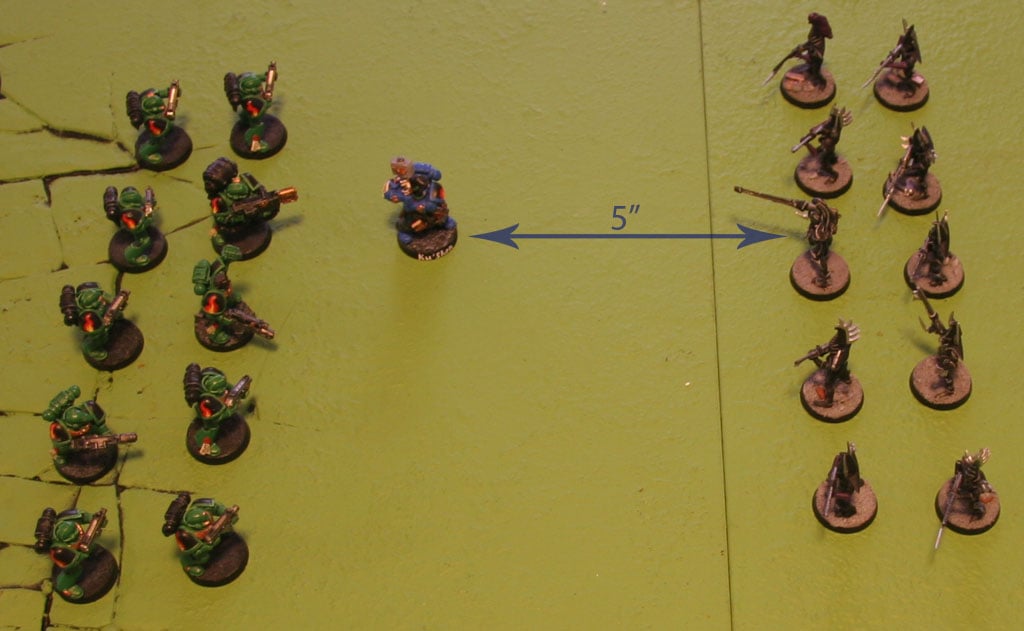 Picture 2: Ku'Shen My Librarian prepares the slingshot
The librarian has joined the squad. Every tactical marine model, is, as we knew, more than six inches away from the Dark Eldar, too far to charge. The librarian on the other hand is within six inches! I declare a charge, my librarian successfully charges in, and my tactical marines are "slingshotted" up into combat.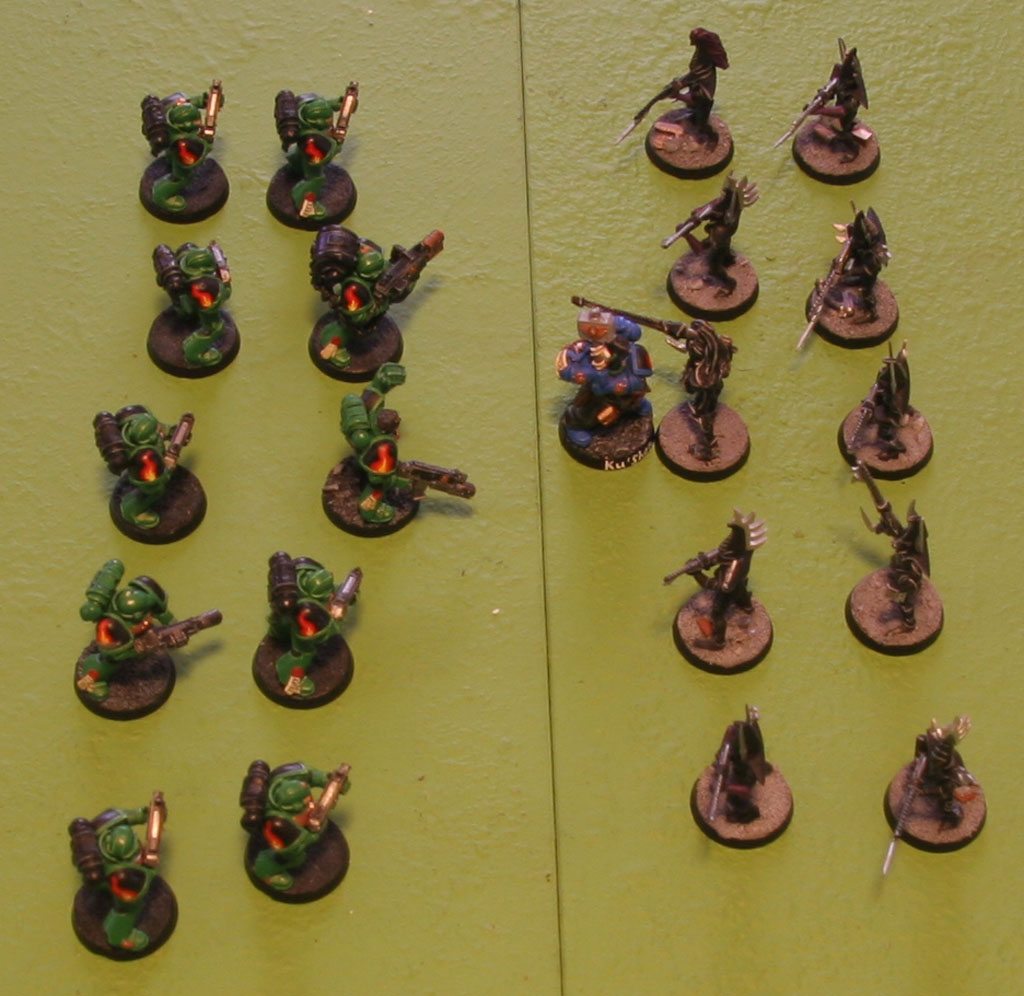 Picture 3: SLINGSHOT ENGAGED!
The obligatory Dark Eldar pile in move assures that my entire squad gets to fight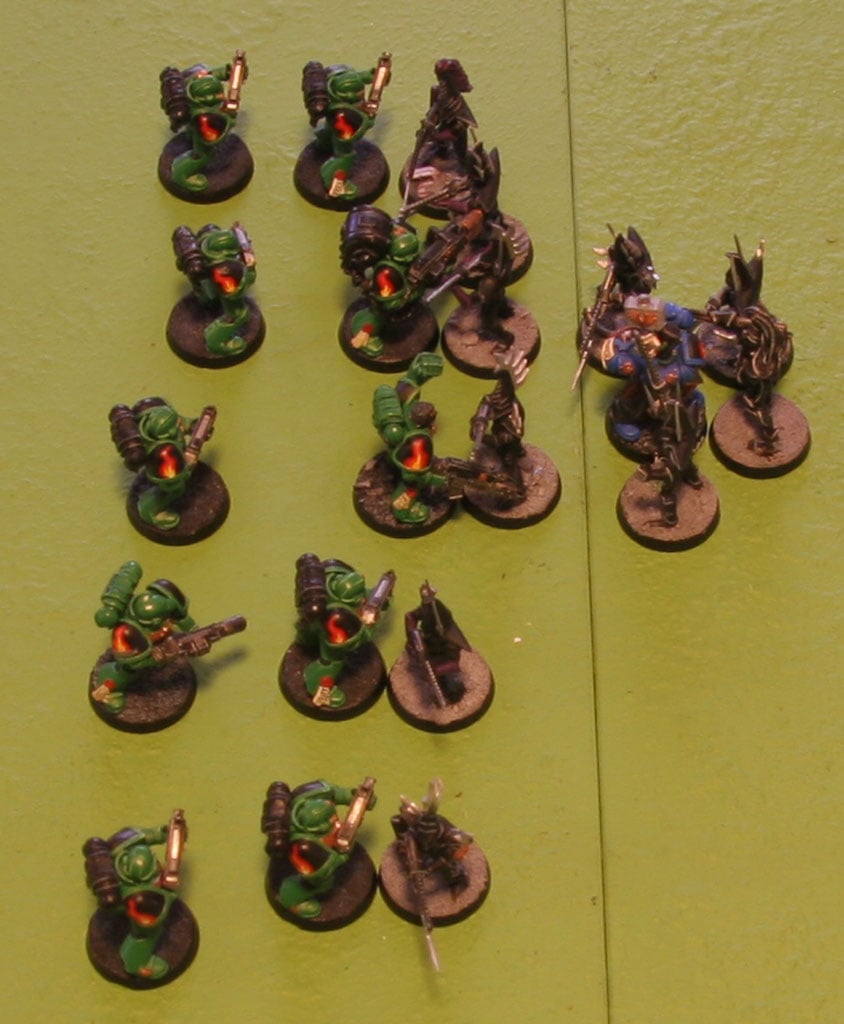 Picture 4: Dark Eldar Pile In
Homework Assignment #1: What is the maximum number of inches a squad could gain in effective charge range using this tactic? *hint, not all independent characters are on the same sized base*
Homework Assignment #2: What, would you guess, is the "Double Slingshot Engaged!" ?
Homework Assignment #3: What is the longest possible slingshot that can be built using a standard force organization chart in an 1850 pt game?
Class Dismissed!
I hope this article has taught you something you can use in your next 40k game. Please post your answers to the homework assignments in the comments below.


-Spacecurves