NEWS: Rick Priestley Exits Stage Right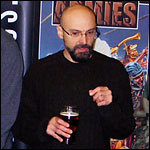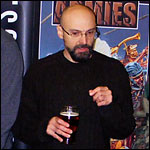 We have been hearing for over a week now that Mr. Priestley and Games Workshop have parted ways. Numerous sources have now confirmed this.
Priestley was the original designer of Warhammer 40,000 Rogue Trader, authored two editions of Warhammer Fantasy, and parts way with the company after a tenure of 28 years. He was most recently seen unveiling the new Warhammer Forge division of Games Workshop at Gamesday UK 2010.
This is an open thread to talk about the news.