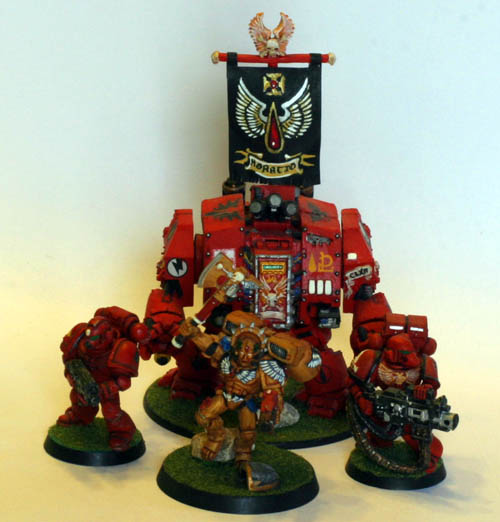 Look what's been breaking across the net in the last few hours. We've seen one one pic of the Stormraven before, but here is another angle and a first look at the upcoming Blood Angel/GreyKnights?? Dreadnought sprue.
Some thoughts after taking a look.
Stormraven
– looks a little beefier than he previous shot, with a wider body than first indicated
– a pretty large model based on the size of the hand
– still has a very frontheavy feel, with a small tail
Dreadnought
-anyone notice that giant dreadnought sized halberd?
-blood talon blades on the lower left
-three different sarcophagus fronts are nice
Thoughts?