Adepticon 2011 & Geek Nation Tours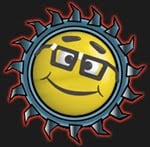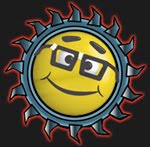 Hi folks. Adepticon 2011 is inching closer. Have you finalized your armies yet? Well for you folks wanting to see Adepticon in High Style, Geek Nation Tours has some late breaking news… and a very special guest.
Hello All,

Geek Nation Tours has just received some exciting news. As you may know we have a tour headed to AdeptiCon March 31st to the 4th of April. The first event planned on the tour is the traditional "Welcome Dinner". The dinner will be very intimate as we only have room for 30 people … We have some great guests and speakers lined up…Romeo from Battlefoam and 40K Radio will be talking about what they have planned this year. Jeff from Podhammer will be giving a talk about Podcasting and all things fantasy and the AdeptiCon crew will be giving a speech on "AdeptiCon Survivor Tactics" which is sure to be enlightening.

But the big news – and what makes it even more special – is that we just received word that Dan Abnett and Nathan Long (of "Gotrek & Felix" fame) will be not only joining us for dinner but will be doing a Q and A as well. Not only that but we will also be joined by Vincent Rospond from Black Library sales… so if you have questions for any of these gentlemen this is a great opportunity.

Further everyone at the dinner will get a free book signed by Dan Abnett…

This is your last chance… Please book by Jan 31st….But you might not want to wait that long as there are a limited amount of spaces left…

Also for those who think they have missed the cream of AdeptiCon's seminars.. AdeptiCon released several new seminars on January 10th. So take a look and register asap…

Check out the tour and more details at: http://www.geeknationtours.com/index.php?pageid=31&tourid=10

And book at: http://www.geeknationtours.com/index.php?pageid=4

Teras
Geek Nation Tours
Tell Teras BoLS says hi, and try not to drool over Abnett please.
Subscribe to our newsletter!
Get Tabletop, RPG & Pop Culture news delivered directly to your inbox.