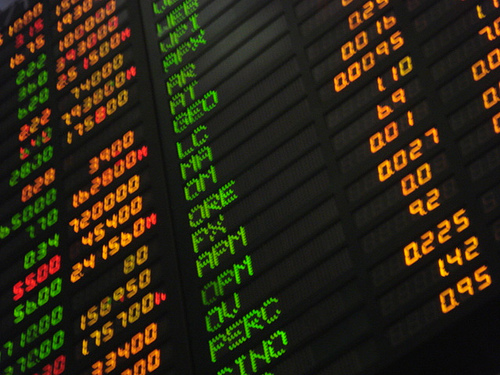 Remember this Games Workshop fiscal post from a few weeks ago? Well the full semi-annual report for roughly the last half of 2010 is out for public consumption. Lots in interesting stuff in there regarding performance, overall sales and future prospects.

Some of the juicy bits…
via the London Stock Exchange: ~click for the full detailed report
"Sales fell by 4% although this was largely offset by gross margin improvements. Efficiency initiatives were implemented in both sales and manufacturing operations. Pre-tax profit was down £1.2 million to £6.7 million. The focus remains on investing in Hobby centre openings and improving retail volume. Cash generation remains strong."…

Sales were down largely as a result of shortfalls in Northern Europe and North American retail following staffing changes in Games Workshop Hobby centres to reduce overheads. Continental Europe made similar staff reductions in retail a year ago and that territory is in growth in the first half. The emphasis is now on customer service training to deliver like for like sales growth in all territories. A net 16 new Hobby centres under the low cost format were opened during the period….

As a niche business, Games Workshop, in general terms, neither benefits nor suffers from macro economic factors. The challenge is to ensure that all the Hobby centres deliver sustainable growth and consequently enhanced recruitment, training and reward programmes have been developed to ensure more consistency in future.
~Interesting talk in there of the various territories results and some interesting notes like the closing of the Shanghai facility. Have at it, and as usual with anything financial, no chairs!