40K NEWS: Dark Eldar 3rd Wave Arrives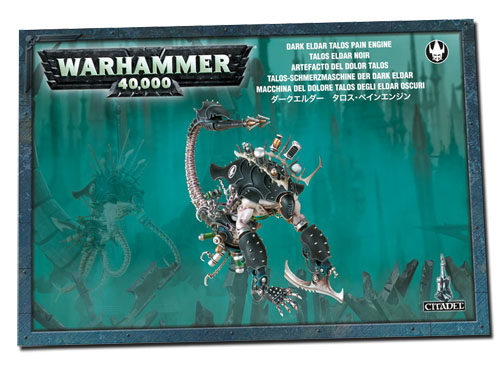 The Dark Eldar reinforcements are unveiled. The Talos, Cronos, Venom, and Scourges are here. More after the jump.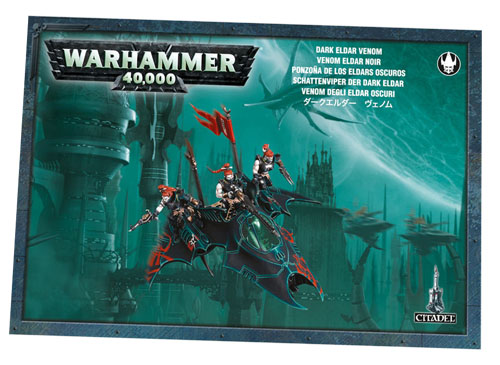 Dark Eldar Talos $44.50
Dark Eldar Cronos $44.50
Dark Eldar Venom $30.00
Dark Eldar Scourges $25.00
Dark Eldar Battleforce $95.00
UPDATE: Pics (and Razorwing)!!!
~Oooh, nice! I'm really digging that Venom. So there's not much left in the Dark Eldar codex now that we don't have. Have at it guys. What do you think of the kits?