40K HOBBY: Bulwark builds a Bomma – Pt. 2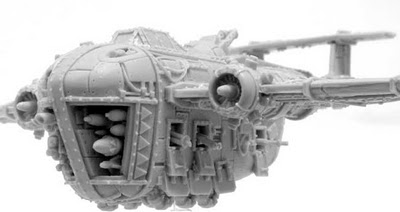 Meanwhile back at BigMek Bulwark's aerodrome, something big is being rolled out of the hangar…

Building on the basics of Part 1, the Bomma is coming together nicely. Bulwark's take on the Aeronautica model is a Pug of an aircraft, and that nosecone chock full-o-guns is just what the Warboss ordered.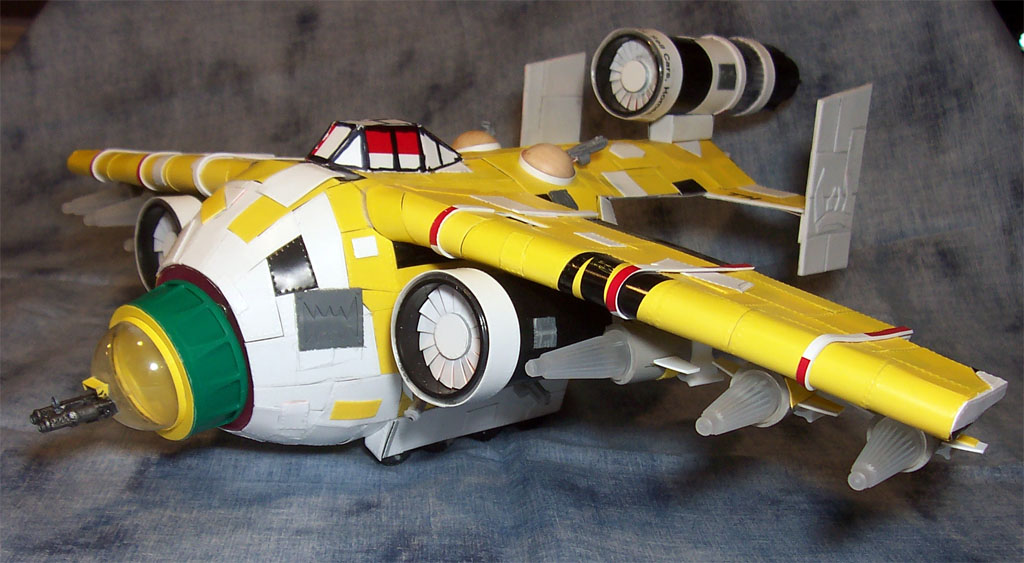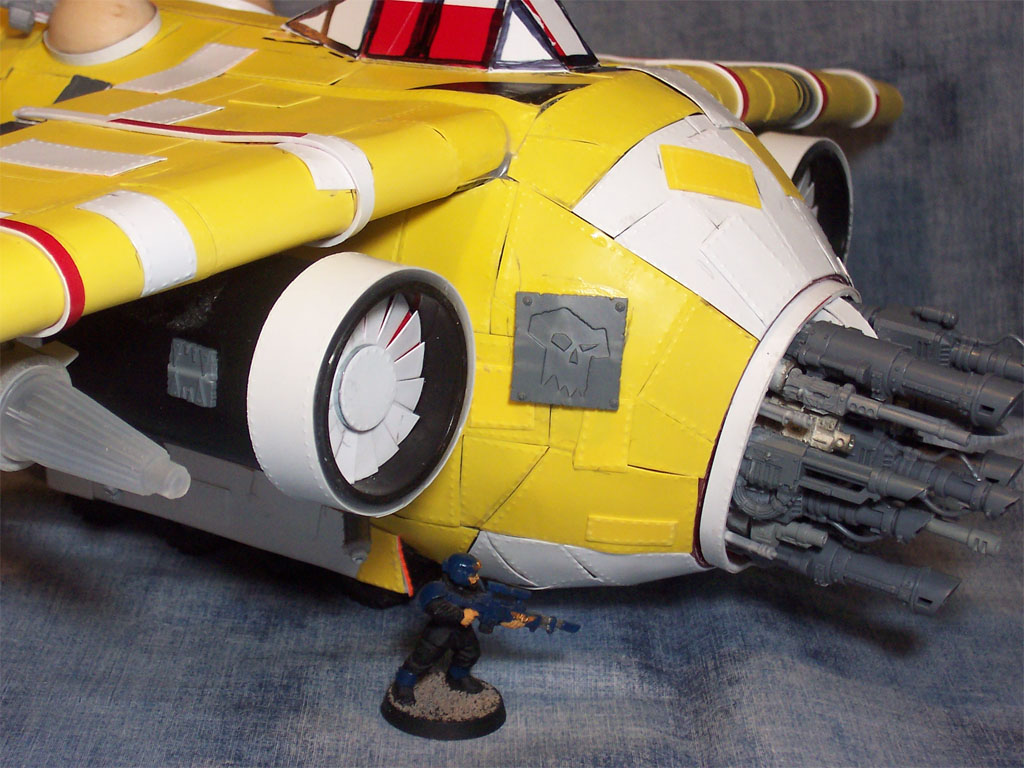 And a video…
I'm liking what I'm seeing so far. In particular, the magnetic underwing weapon hardpoints open up a lot of opportunities for inspired Orky weaponry. Our best idea so far was "Grot-piloted rocket propelled chainsaws" Nice eh???
~Have at it guys. What does it need now, and any suggestions on paintjobs? If enough of you crazies show up with flyers at WargamesCon, we can do some 40k Scale Aeronautica through the hall after hours.