Dukes Lounge Recap 6-4-2011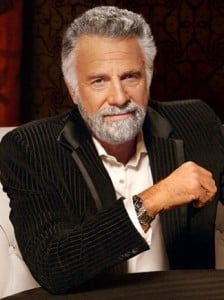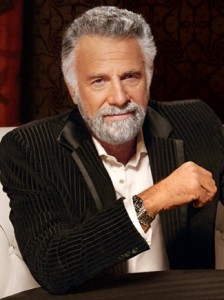 "He wins Tournaments based on his game face alone,"
It is that time of the week again… Time to go over the week at the BoLS Lounge and see what type of craziness is going on over there. It was a long weekend and we have lots of goodies to bring you.
– Rumors abound that Dan Abnett has recieved the green light to write about the two lost legions.
LINK
– GW opens a new battle bunker in good ol' Maryland
LINK
– Elmir presents us with a few great reasons to check out his thread 1. A sweet tutorial of magnets 2. beautiful Grey Knights to Look at.
LINK
– In another true stroke of genius MrChaos Proves to us that Tau are an Anime addicts best friend
. LINK
Drity Deets, Done Dirt Cheap:
– Just when you think GW has forgotten about the fun side of the hobby and thinks only about raising prices for air-bubble-ridden-junk. They do something interesting. Rumors are abound this week that GW gave Dan Abnett the green light to write about the last two 'lost legions.' Some Loungers think this is great because we can finally have some closure on what happened, and gain a ton of insight into how the Heresy started. Others, however, feel that they should be left a mystery and that it is the mystery that makes the history so appealing. I can 100% see their point. There is one thing that just makes me not sure about this rumor though… There was never a source provided for the rumor. As such, though I think it would be cool I am not going to hold my breath for the books. Until then, keep the mystery alive. What do you think happened to the two missing Legions?
– For those hobbyists in Maryland, your getting a new GW store! the address is HIlltop Plaza Shopping Center 6820 Race Track Road Cowie, Maryland 20715. Head on down and buy stuff. One interesting point to make is that the store is next to a dry cleaner business. Apparently they read this BoLS article.
STINKY. In all seriousness, this thread was full of "we need a store in (inssert city)." Personally I will keep my independent retailers, I much rather prefer working with them than corporate directly. Just my opinion.
–

On the painting side of things, Elmir gives every grey knight player what they really need…an awesome tutorial on magnets! Seriously, if you aren't happy with all the cost hikes then you need to read his tutorial, cause it could save you hundreds (literally). While your there check out his sexy Grey Knights army, there is ohh and ahh all over that army.
– Lastly, this week we have one of those threads that just cracks you up and makes you ask "do you take commissions?" MrChaos converted Shadowsun into an anime chick with baggy pants and a swimsuit top. This really got the nerd juices flowin as was expected. I really liked that he actually had WIP pics of the model, so we could see all the love and dedication that went into her. Keep up the good work MrChaos!
That is all for this week folks, head on over to the Lounge and give a shout out to these threads. No gang symbols though, please 😉
Did you see something that wasn't included, but should have been? Shoot me an email over at [email protected]