WarGamesCon 2011 10 Games In 3 Days!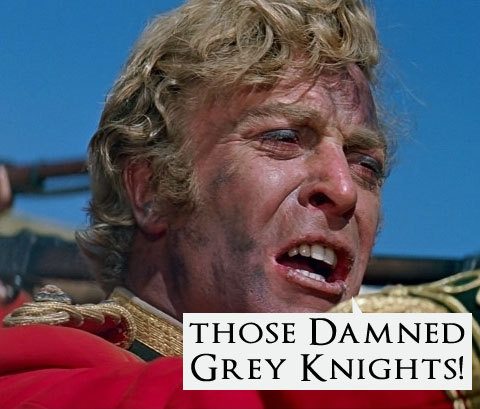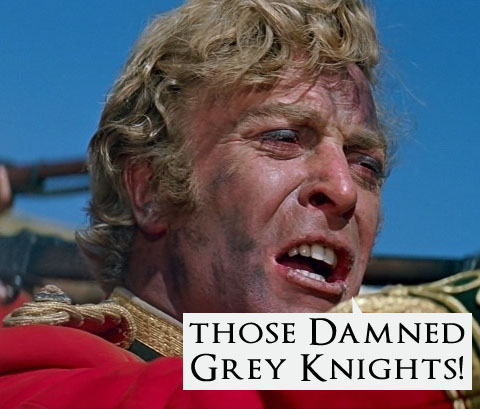 Hello Fellow BoLers! CrazyRedPraetorian here and I am finally fully recovered from WarGamesCon. The two months preceding Wargamescon were busy months, as well with something hobby related every single weekend. So, my old bones were tired and sore. But, was it worth it? You bet your butt it was!
Thursday, I took off half a day from work to help set up tables and then painted most of the evening, finishing touches on CrusherJoe's Grey Knights and 70 or so Mantic zombies and Ghouls. I also met a real cool guy named Matt from Switzerland. He flew in to play in narrative. He is featured in the video along with Brent's self molestation. Then, we were off to the Pour House for dinner and beer with about 40 BoLS writers and associates.
Friday morning was the Team Tournament, CrusherJoe and I had a great time as playing Space Wolves and Grey Knights for Team Grey Hairy BoLS. We had some great games drank a few beers. We didn't finish all that great but we had a fine time! Friday night called for a seafood feast and more beer drinking, followed by more beer drinking and B***S****ing.
Saturday was the GT and I managed to get into the upper bracket for Sunday playing my old Praetorian IG army. I had 4 great games, really had a blast with all of my opponents, even the one that I lost. Saturday night, we went to our normal haunt, The Chicken Store for Chicken, Beer, and more B***S***ing. Saturday night was an adventure, I'll say that much. Big Red really only let's me say so much.
Sunday, was an exercise in "How Not To Win A Tournament." I went 0-3, and had a fine time doin it! 3 more great games! We finished the weekend with a fine Mexican dinner and a final BS session. I'm already getting ready for next year.
Well, that is my quick report on WarGamesCon 2011. It was an absolute blast! Give yourself a treat and make plans to be there next year, I will be for sure! Its been a month since the con, so lets hear from you fine folks who made the trip and tell us your tall tales!
Now Go Roll Some Dice!!!
CRP