FORGEWORLD: Imperial Armour Apoc 2nd Ed.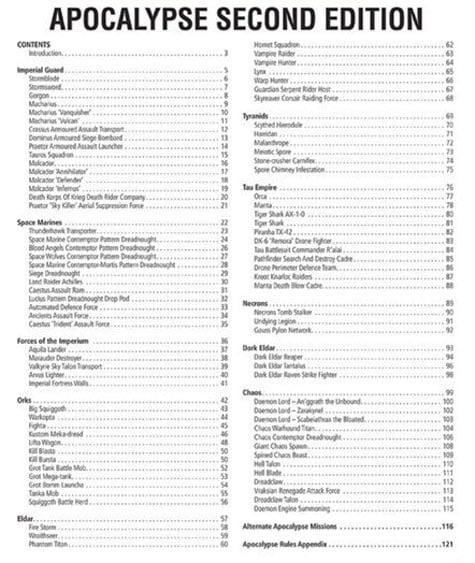 Lots of very interesting developments in the unveiled Table of Contents from the upcoming Imperial Armour Apocalypse 2nd edition….

Take a close look at that contrast enhanced ToC above.
You can see some blurred rules for some of the new Contemptors here, as well. Also, there are a lot of new Eldar units in there.
This new book ships at the end of September with a price of £26. Have at it.