40K: Leaked Necron Vehicle Picture (Pic)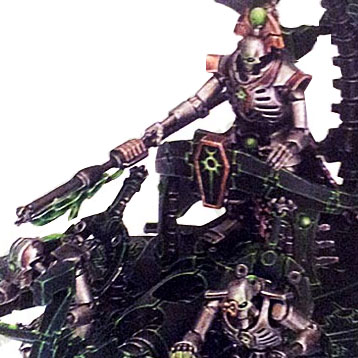 Looks like the Necrons may indeed be out and about in just a few weeks. Enjoy!
Hmm, very untraditional looking vehicle, fitting with the Necron "uber tech" design aesthetic.
Skeletal theme – check
No obvious propulsion – check
Floaty – check
Glowy green bits – check
UPDATE
Also shown is the new (apparently combo kit)
-Necron Doomsday Ark / Necron Ghost Arc
-Necron Deathmarks (the hinted at snipers from earlier rumors)
-Necron Lords (4 in total, 2 of them are named characters)
– Necron Immortals
Apparently out for full release on November 5th, so that would fit with a formal unveiling the week running up to Halloween.
~What's your take? Enjoy folks!