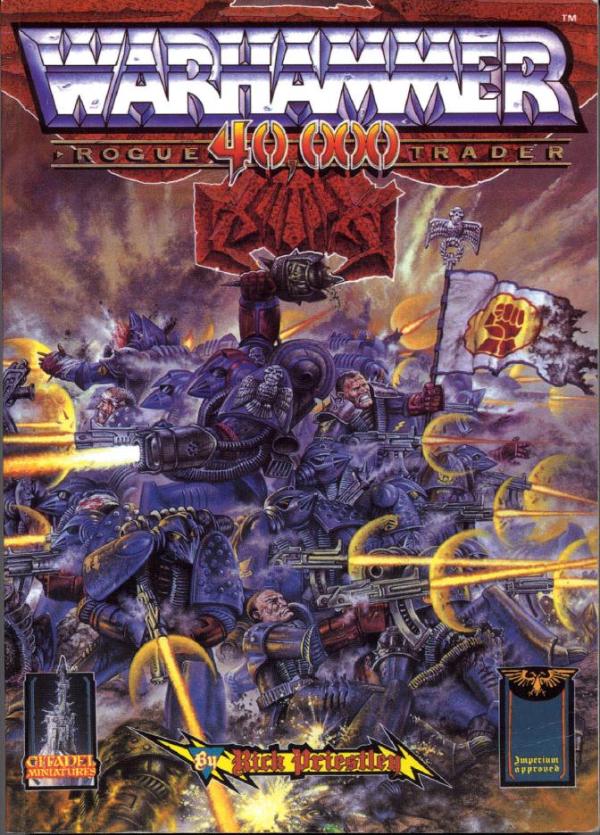 So you remember "that guy" from the cover of Rogue Trader? Well, he's headed your way as part of the 25th Anniversary of Warhammer 40,000.
In what is probably the best thing that has happened in minature form to the Crimson Fists (we all try to forget about Captain Cortez) we get a big fancy mini torn from the cover of the original 40k rulebook.
release date of February 25th
£26 (roughly $35)
So who's up for this guy? Also, what's with the artwork homage miniatures of late coming out of GW, like the Gameday Space Marine from 2nd Edition?