REVIEW: Silver Compass Designs – Laser Cut Gaming aids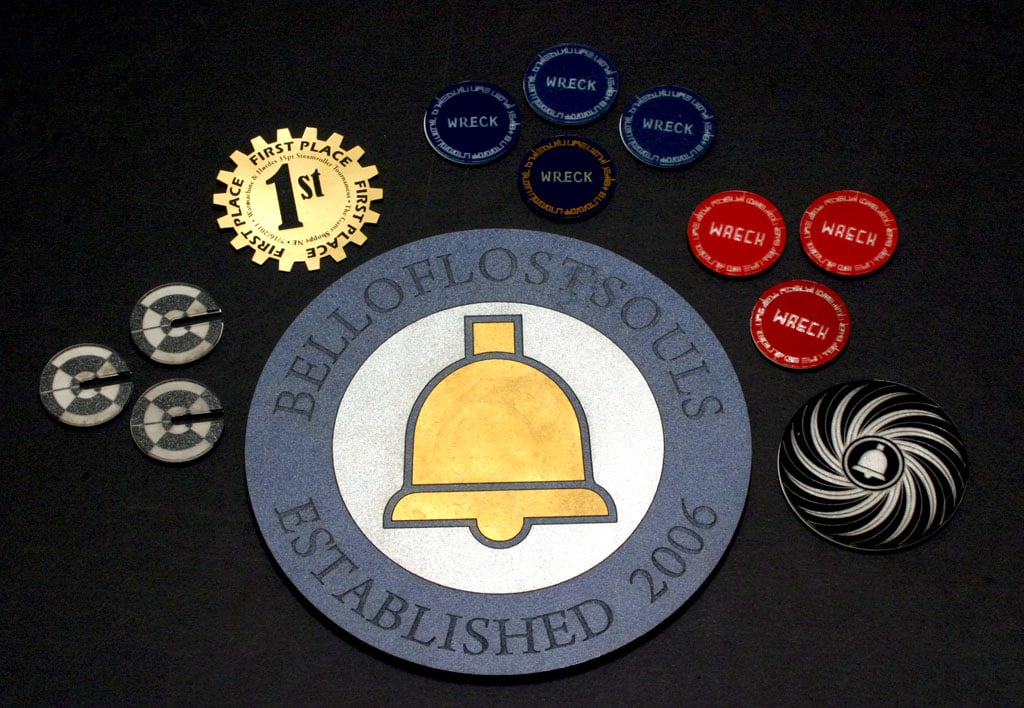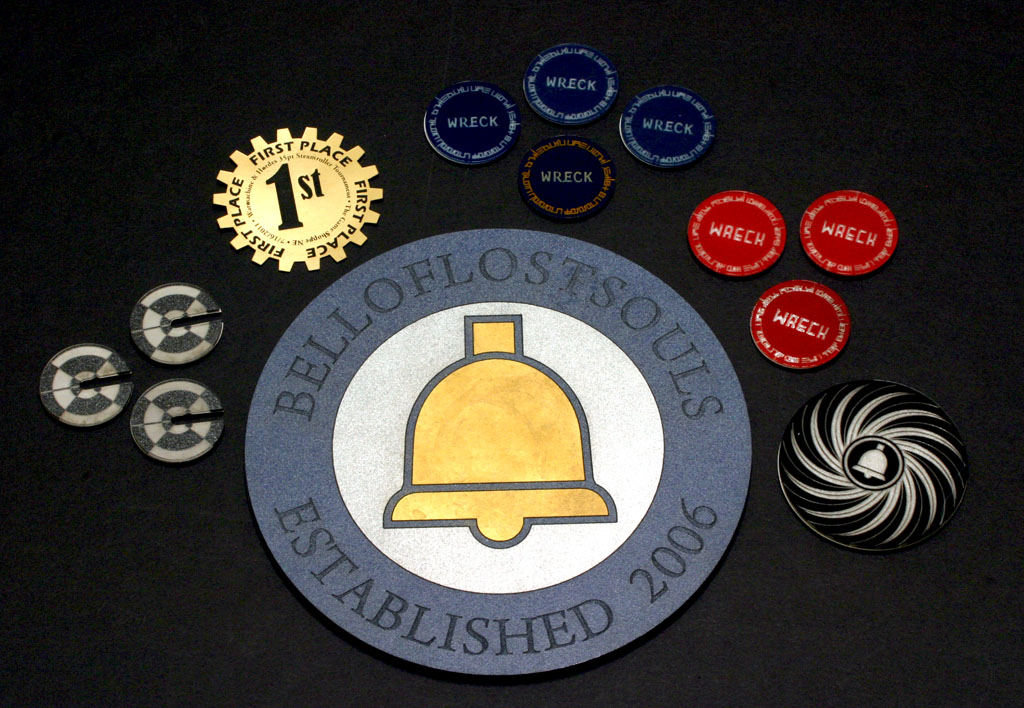 Today lets take a look at Silver Compass Designs, makers of custom templates, markers, and other gaming accessories.
Silver Compass is a maker of laser cut gaming accessories, and produces everything from fancy bases, to game markers, to terrain pieces.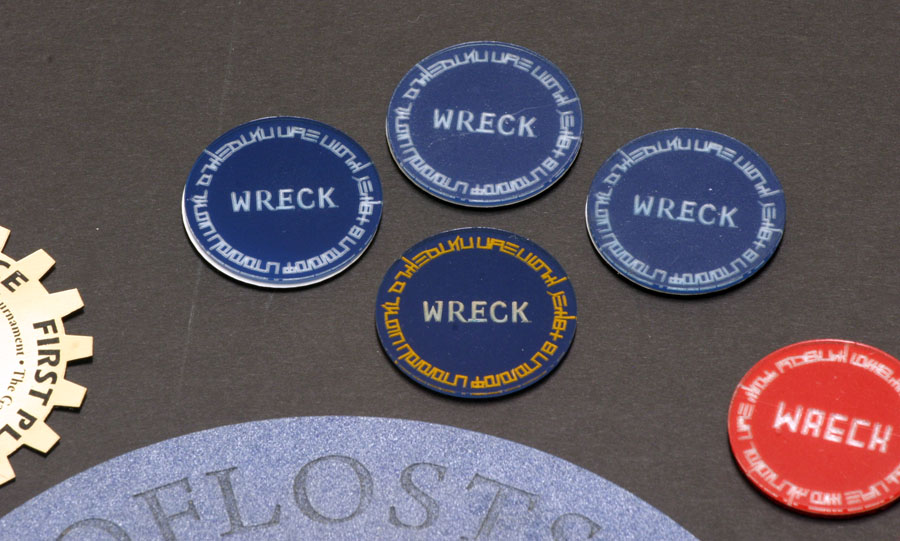 custom tokens (the botton center one has been painted)
They make a handful of ranges that are compatible with existing ranges from popular wargaming game systems, with such basics as damaged, and wreck markers, to smoke and even damage, wound and turn counters.
Where Silver Compass really shines however is in the custom-work department. If you have your own ideas for counters, Silver Compass will gladly take your order and turn your ideas into a set of custom counters unique to you. You can devise about anything and you will receive a set of laser-cut acrylic markers that you can paint up in whatever colors you want, and the self adhesive felt to back them when you are finished.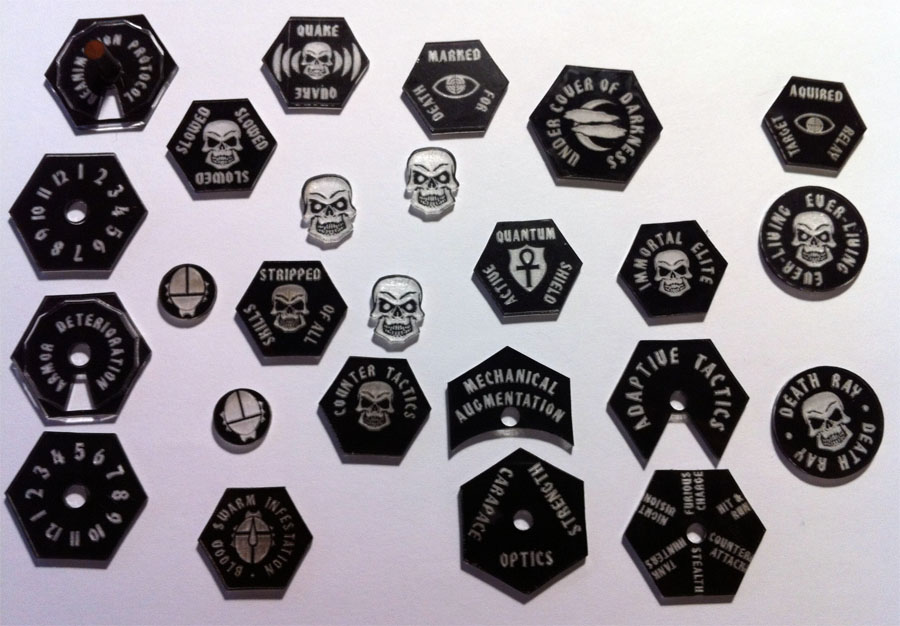 sample custom tokens for a necron army
They can also cut larger scale items such as the multi-layer wood 8-inch markers shown in the top picture.
sample three-part pain tokens
We were really impressed with the samples we received, and painted them up and have been using them on some of our tabletops for the last few weeks. Just as lots of folks have custom dice via Chessex, if you are looking for that extra something to dress up your game, you can do a lot worse than giving Silver Compass a try.
Silver compass is offering a special PROMO CODE just for BoLS readers. So hop on over and if you see anything you like, just enter BOLS into the shopping cart for 10% off any order over $20.
~Thanks for looking and go check Silver Compass out. Tell them BoLS Sent ya!