40K RUMORS: Tervigons, Thunderwolves, and Paint OH MY!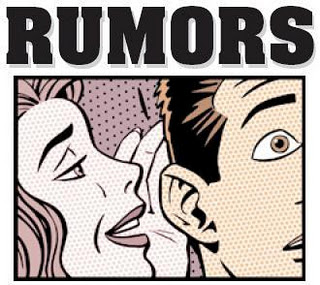 You can give em a good thrashing, but you just can't keep a good rumor down. Here's what the mill says is headed your way in a couple of weeks:
Via the BoLS Lounge "Rumor-Politburo" (that means the dynamic duo of Straightsilver and Eldargal)
…It's getting spring, the birds sing more often.

Yet another confirmation for the coming releases: March has the new paints, Thunderwolves and the Tervigon kit.
and…
I am pretty sure he means pre-order 25th Feb, as that would tie in with what I have heard, which is 1 or 2 40K wave releases in March.

I had it down as 'Nids then 'Crons, small release for 'Nids on pre-order 25th Feb followed by slightly larger release for 'Crons a couple of weeks later.

One of the kits I had heard coming in March was a dual 'Nid kit with Tervigon and something else not seen before, with rules for that in WD so I guess if that's the case we should know in a week or so.

And if they reease a Tervigon there should be no reason to hold back Thunderwolves so it's possible they could come soon, but I haven't heard anything (not that means much these days as it seems very hard to get any rumours).

I was told there would be 2 birthday presents" on 25th for 40K players (and not the ones mentioned in WD) so Thunderwolves and 'Nids would be very cool.
~This stuff would go up for preorder in about ten days. I'm very interested in the new White Dwarf Nid beastie, similar to what happened to the Vampire Counts Terrorgheist.
Subscribe to our newsletter!
Get Tabletop, RPG & Pop Culture news delivered directly to your inbox.