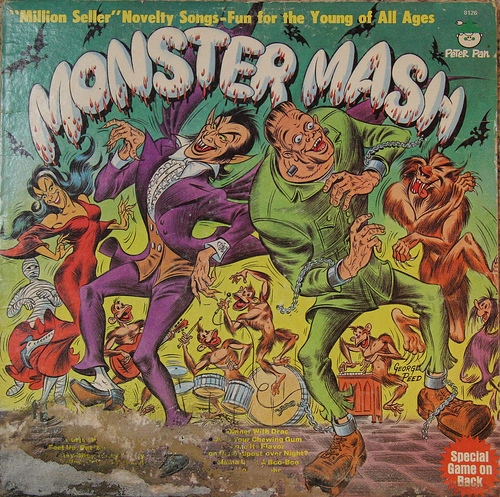 Warhammer Fantasy has always evoked images of massive formations of infantry, mighty heroes and towering monsters, smashing everything to bits. Today, I'm going to give you some tips for how to best use your giant monstrosities.
Well, it's time for another WFB tactics article! I'm Adam from TheDiceAbide.com and today I'm going to help you get the most out of the monsters in your WFB army. In 8th edition, with the introduction of steadfast, more accurate cannons, as well as all cannons doing D6 wounds, many people have been shying away from bringing their big gribblies to the board, which makes me sad. Being an Ogre, Tomb King and Beastman player, I've had a bit of experience with a wide variety of monsters, each one unique and interesting in it's own way. For me, there is nothing more impressive than a towering Ghorgon or Stonehorn, smashing enemy regiments apart, while I laugh maniacally.
To understand how best to use monsters, we really need to categorize them, and then figure out practical applications for each one. If you take a look at the Ogre Kingdom monsters for example, you'll see a Stonehorn, Thundertusk and a Giant. The Stonehorn obviously has one goal in mind, it's to charge in and step on something small and squishy, so it's safe to say that it's an offensive monster. Next up, we have the Thundertusk, which lacks the impact hits, has a respectable number of attacks, but more importantly, has a stone thrower type attack as well as it's aura which gives all enemy models within 6″, Always Strikes Last; with all those nifty abilities, it's pretty safe to say, while not particularly offensive, it has a lot of additional uses, so this is an example of a support monster. Last on our list would be the Giant, which has some interesting offensive capabilities, which may or not may win you a combat, but despite it's mediocre combat abilities, it still has LD10 and Stubborn; so while it probably wont be killing your opponents in the dozens, it will at least stick around for a while, so we're going to say this is an example of our defensive or tar-pit monsters.
So now that we've broadly separated our monsters into three categories, lets discuss what each category is going to do for you.
Offensive Monsters
Here we have what is typically our most impressive selection, ranging from Ghorgons to Hellpit Abominations, Stonehorns and Necrosphinxes. It's the general goal of offensive monsters to get stuck into combat and kill enemies by the dozen, unfortunately however, your enemy doesn't want this. When you are analyzing your offensive monsters you have to realize that while you're going to do between 4-12 attacks, a handful of stomps and some impact hits if you're lucky, your opponent is probably going to be steadfast. To most effectively use these units, I suggest teaming them up with a block of infantry, especially if they're run like a bus (5-wide, very deep), then ideally, the monster will do the damage you need to put the combat in your favor, while the block of infantry (who ideally are defensively equipped) strips your opponent of steadfast, letting your big guy run them down and finish them off. This is pretty much the ideal situation for any offensive monster.
Additionally, there are times where your opponent may have smaller or weaker units that your monster could possibly do enough damage to win outright, turn after turn, and possibly break on their own. The downside to relying on your monster to accomplish this goal is that if they lose combat against what will probably be a fairly high static combat resolution, there is a good chance they'll be run down and killed, which is not what you want. I've had moderate luck using a monster on it's own on flanks, to attack enemy flanking units, but often times it can be difficult to get your points back when you're chasing down 100 point units of skirmishers.
Support Monsters
This category kind of covers all sorts of weird things, units like Thundertusks, Heirotitans and the odd Arachnarok Spider with Flinga. Obviously, with most units in WFB, you really need to understand the full package of the model to get all the benefit.
A good example of this is the Aracknarok with Flinga. This is probably one of the most overlooked upgrades of any book. Basically, what people see is a weak stone thrower which makes people strike last, but cannot target a unit in combat. So you might be asking yourself, "Why does Adam like this thing?" to which I'll chuckle and explain… Basically, you're not using the Flinga for this turn, you're using it for the following turn. If your opponent's big block of infantry is suddenly striking last, this may be enough to make your enemy hesitate for a turn and not take a charge.
Basically, as you may have gathered, each individual support type monster is so unique, that I could probably write a page on each one. Instead, I encourage you to look at the monsters, and all their special abilities, and really think outside the box, think of all the different times and ways you could use their abilities, and sometimes something will just stand out to you.
Defensive and Tar-Pit Monsters
Last on our list of monster types, we come across the defensive and tar-pit type monsters. These monsters often have either unbreakable or at least stubborn and a high LD. Probably the most famous example of the tar-pit monster is the Steam Tank. While not your traditional monster, it works in much the same way, it T10 W10, has a 1+ save and is Unbreakable, another decent example are either of the Sphinxes or a Giant.
Basically, with these monsters, you want to get them into combat, where their narrow base will typically restrict the enemy to 4 models wide worth of attacks, and ideally your Toughness will be high enough to keep you in combat for a few rounds, either distracting the enemy unit so that you can follow up with a stronger unit to win the fight, or they will just tie up something for a while so that the rest of your army doesn't have to deal with them. While there are always other options for tar-pits, and typically cheap core units, the monsters will probably do a lot more damage before they're overwhelmed.
One common mistake with defensive monsters is that people tend to get them in over their heads, but, for example, a Giant has T5, so getting him in combat with some S 4/5 opponents will drastically lower his life expectancy. Some monsters on the otherhand specialize in tying up strong units, such as the TK Warsphinx, which has T8, but almost no save, though if you get in combat with a bunch of single attack, high strength models, such as Bestigors or White Lions, you'll be negating their bonus for great weapons and still have an easy time crushing them to bits. With defensive monsters, it is very important that you pick a fight that maximizes the defensive abilities of the monster, above anything else.
Keeping Your Monsters Kicking
One major problem with using monsters is the difficulty in keeping them alive, but there are some tricks you can use to ensure their survival.
Cannons are probably enemy #1 for your monsters, they have S10 and deal D6 wounds, so it is very important that you don't end up being taken down in 1-2 shots. There are a couple tricks we can do to avoid this. The first, and probably most reliable tactic is to keep your monsters behind obstacles whenever possible, they will provide you a bit of protection, since if they land in front of the obstacle and bounce into it, the obstacle is destroyed and the shot stopped (p.113). So when you are setting up terrain at the beginning of a game, using the alternating method, try to plan ahead on where you will want your monster and try to be the one placing any obstacles. When you think about a cannon ball hitting a monster, something else to consider is that the misfire dice is in increments of 2″, while 50mm is actually 1.97″, meaning if your opponent fires a shot that is 4″ away and rolls a 6, it will overshoot the model by a small fraction. Armed with that knowledge, sometimes it is preferable to have your monster deployed sideways (if on a chariot base), if you know you wont be declaring a charge in the following turn. Aside from using terrain, you can also screen your monster, people don't realize it, but it is indeed possible! Stick a unit of regenerating trolls in front of your monster by 1″, if the cannon ball hits a monstrous infantry/cavalry/beast, it will have to kill it, otherwise the ball will stop there and not continue through to your monster! So lets say that cannon ball strikes a troll right in front of you, there is actually a 72% chance that the Troll will absorb the hit and not let the ball through, definitely worth the potential sacrifice.
Cannons aside, many armies will try and get their hard hitting troops to face your monster, which is smart of them if they want it to die and lack artillery to get the job done with. To prevent this, you have to think back to charge redirection, if you are a careful player and have units to redirect with, you should have little to no problem keeping your enemy from charging things you don't want them to, at the very least, don't make it easy for them. Sticking a monster between two blocks of your own infantry will mean that your opponent will have a harder time engaging the monster by itself, and if they do, it only needs to hold them for one turn before your reinforcements pile in to help out. If you do get your monster stuck in a fight where it's going to take some damage, it's typically narrow base should help delay the inevitable, and give you a chance to support it before it's cut down.
The last big threat to monsters is Magic. Things like Pit of Shades, Purple Sun, etc., will make short work of many monsters. If your opponent rolls these spells, then every turn of their magic phase, you will have to analyze each spell they cast and consider it's potential versus the potential of losing your big toy. I'll go over this in more detail in a future article about magic defense, but in the meantime, if they have a spell that can kill your monster in one shot, you can assume they'll try it every turn until the monster is dead.
All in all, monsters can be fantastic force multipliers, the key is to remember that they're not invincible, and your opponent will probably go through great lengths to kill it off. When your monster is in combat, be conscious of any other units that you charge in with, often times the new unit will be easier to kill, and targeted out over the monster, which could cost you winning combat. In general, I absolutely love using monsters in pretty much every army, and using these tactics, it is actually fairly uncommon for my monster to die before getting a few punches in. I hope these considerations help you with your monsters and happy stomping!