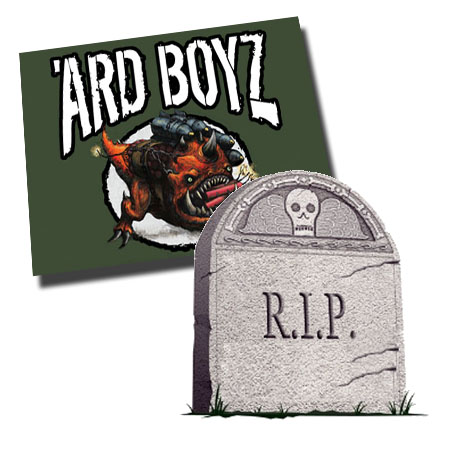 This week we got word that one of the famed yearly institutions from Games Workshop was no more. The no holds barred Ardboys tournament has slipped under the waves…
Games Workshop has cancelled the annual 'Ardboyz tournament.
It was always a mixed, polarizing tournament from the start, with its no comp, no painting requirement, WAAC ethos – the very opposite in tone from the new Throne of Skulls events. It certainly brought out a certain type of player, but as the prize support and multi-location finals began to fray and become uncertain, it began to lose the support of the very players it was designed to appeal to.
Goodbye 'Ardboyz, we hardly even knew ya…
~If you ever attended, or wanted to, leave your thoughts and opinions on the "thunderdome" of GW events in the comments.