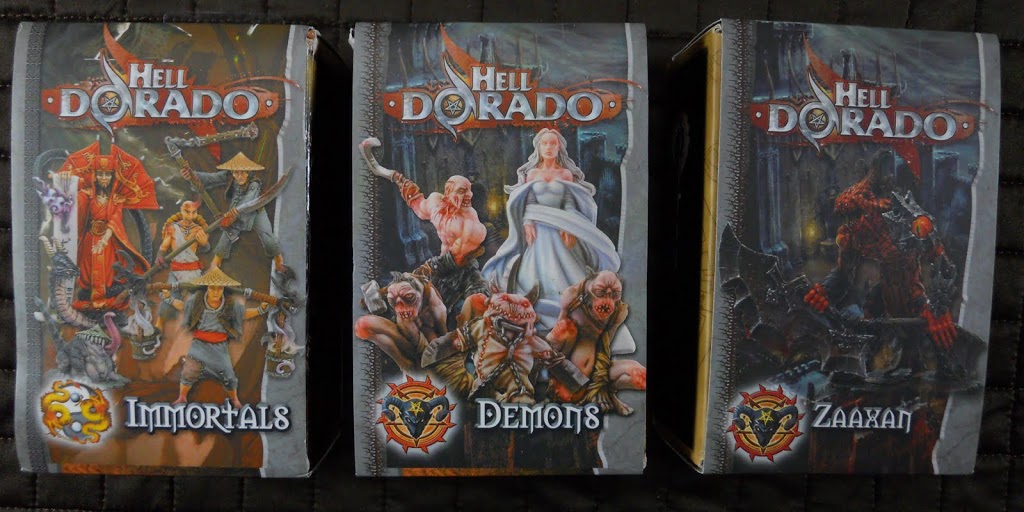 I've been doing a lot of unboxings lately, and it occurred to me that so far I'd left out one of my favorite miniatures lines: Hell Dorado.

BoLS has had a bit of Hell Dorado content, but maybe there are some of you who are just curious to see the products straight out of their boxes. So today I'm going to be showing something old and something new. I've got two of the initial starter boxes that Cipher released when they relaunched the line. And I've got the much newer Zaxan that was never released as part of the original Asmodee Hell Dorado run. There will be a lot of pictures.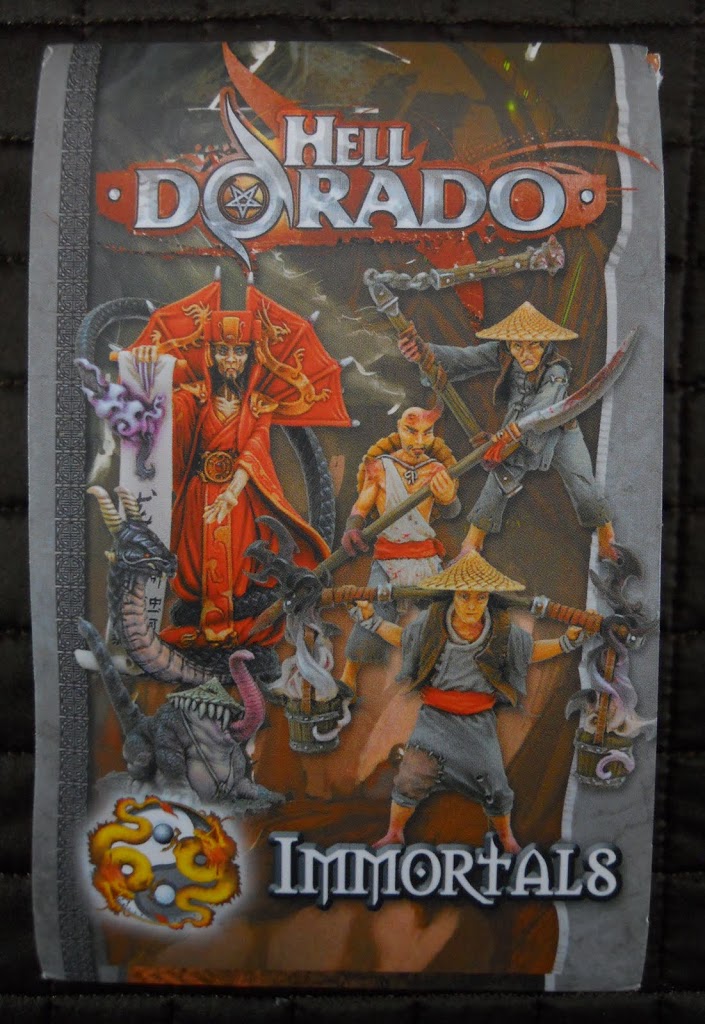 We'll begin with the Immortals starter. For those not familiar with the game's background, the Immortals are damned souls that are lucky enough to have a renegade demon looking out for them. So rather than have to suffer the usual torments of hell they get a chance at redemption.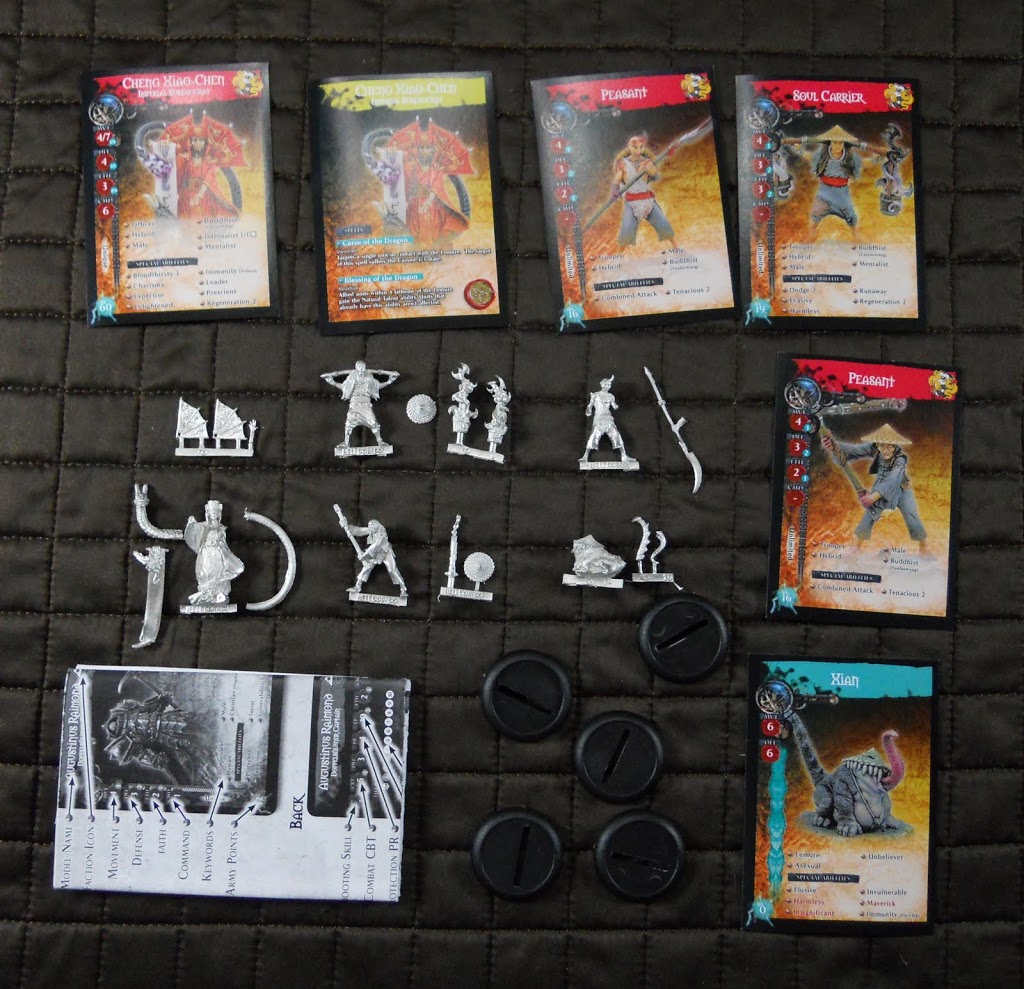 It comes with 5 minis, 6 cards, and Quickstart rules.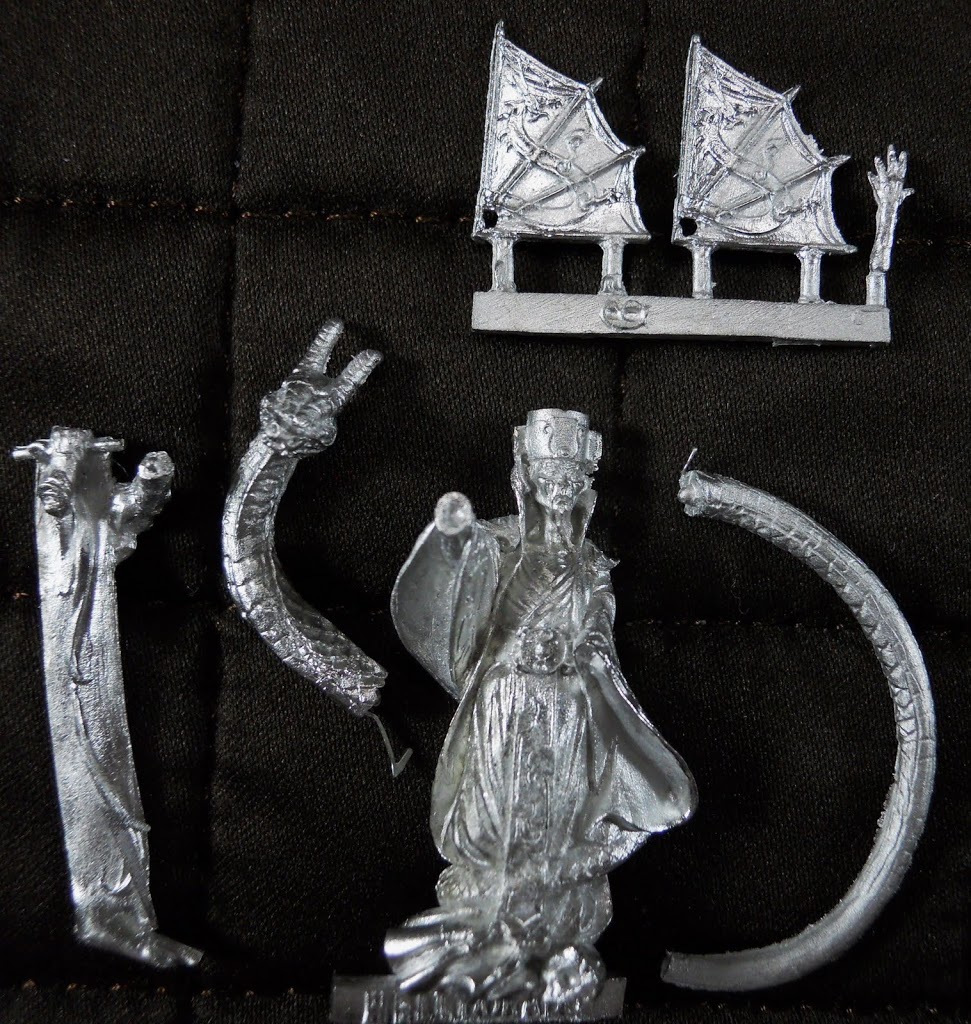 Cheng Xiao-Chen, Imperial Bureaucrat, is the Immortals officer that comes in the set.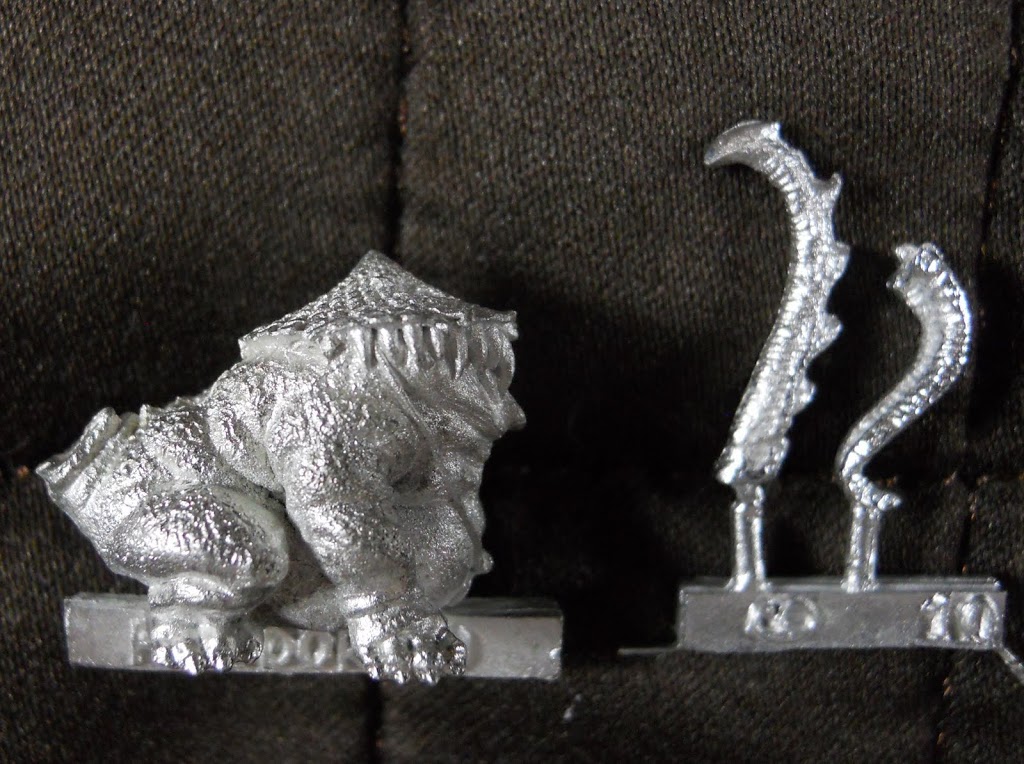 As an Infernalist he comes with this peculiar little lemure here. For anyone curious about the term, "lemure" is a Latin word that essentially translates into restless dead. These weird little guys and the Infernalists that create them are used in Hell Dorado instead of the more traditional sorcerous kind of magic you see in other minis games.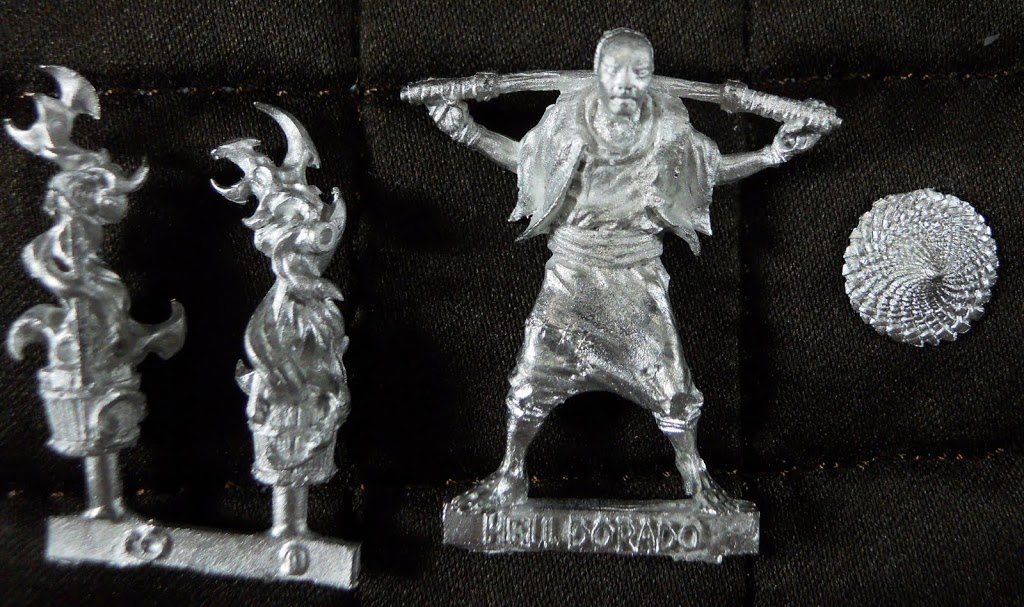 This guy here is a Soul Carrier. The optional hat is cool since you might want two of these guys. It gives you an easy way to mix up their appearance.
This is one of the two peasants. He also comes with an optional hat.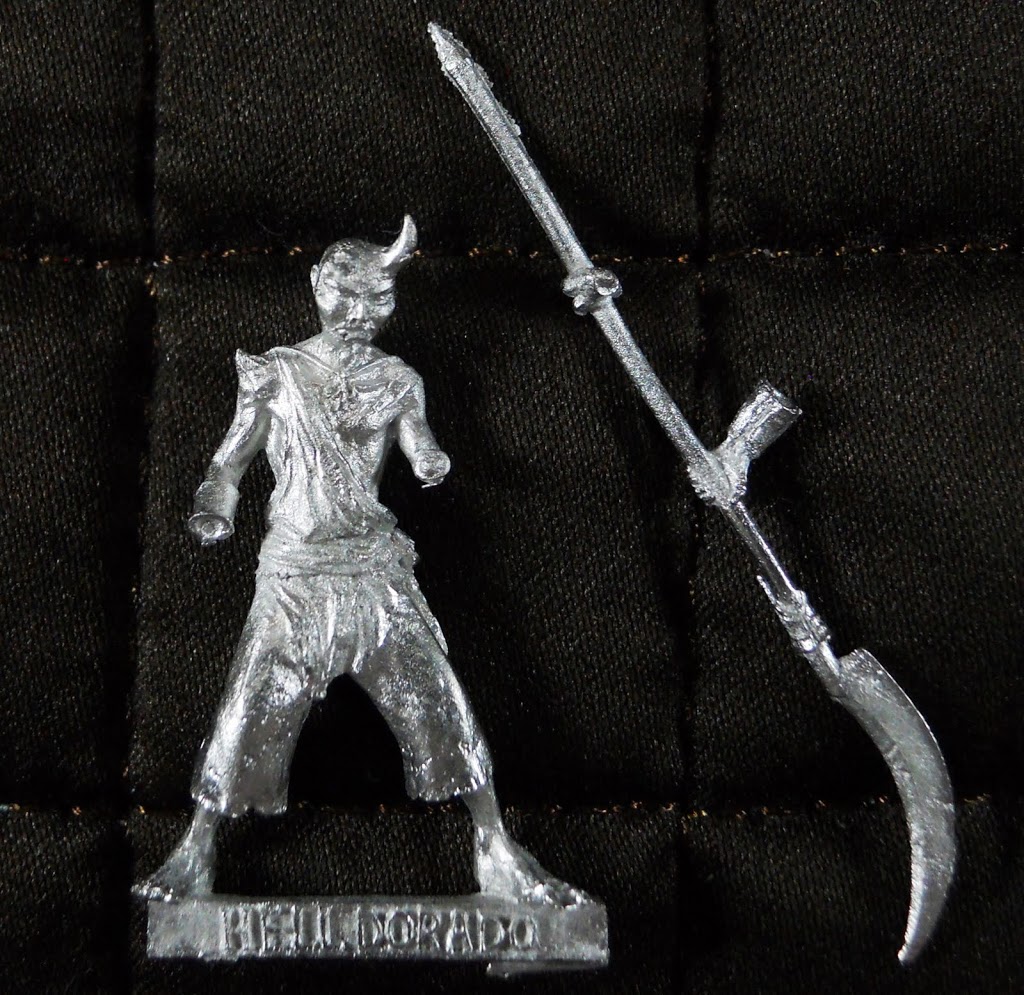 This other peasant is a little more demonic in appearance. This is what happens to any immortal who can't keep himself out of trouble. The more they give in to their vices the more they start resembling demons.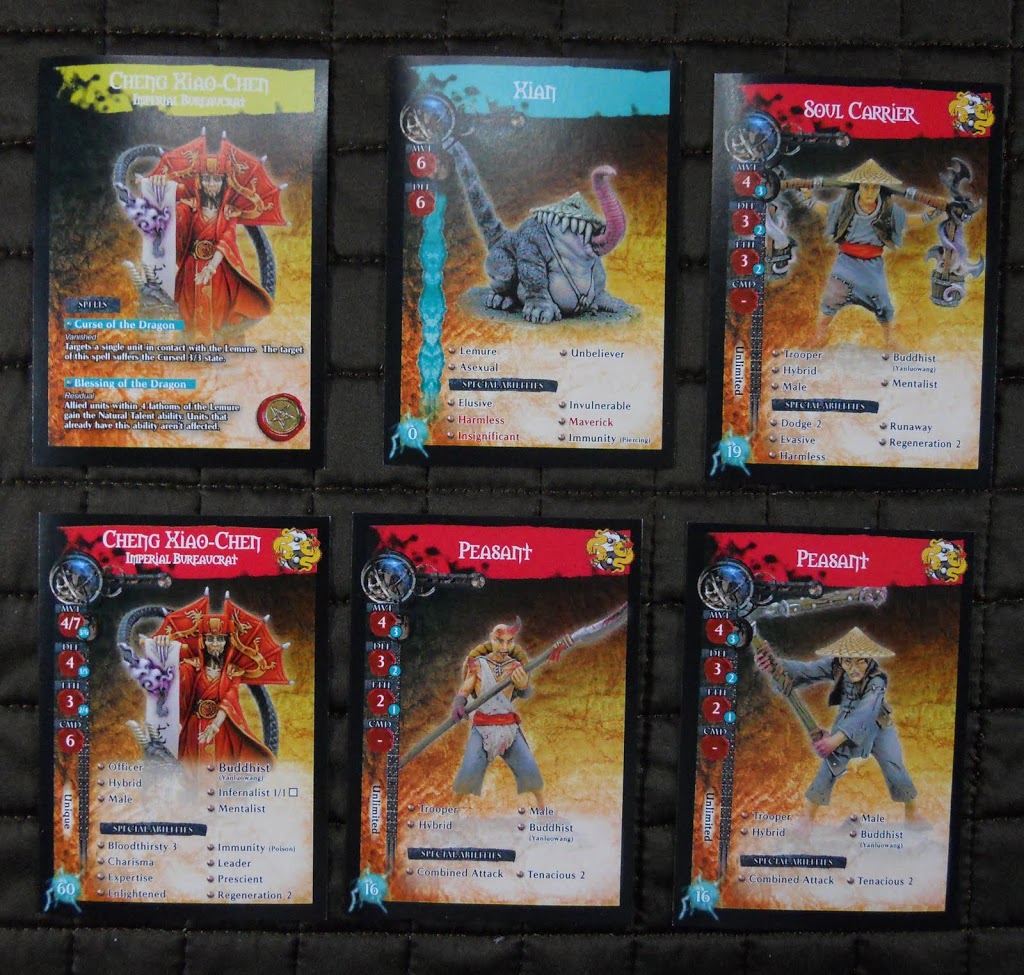 Here's a closer look at the Immortal cards. You can download PDFs of them for free in the downloads section of Cipher's website if you want to check the game out a little more.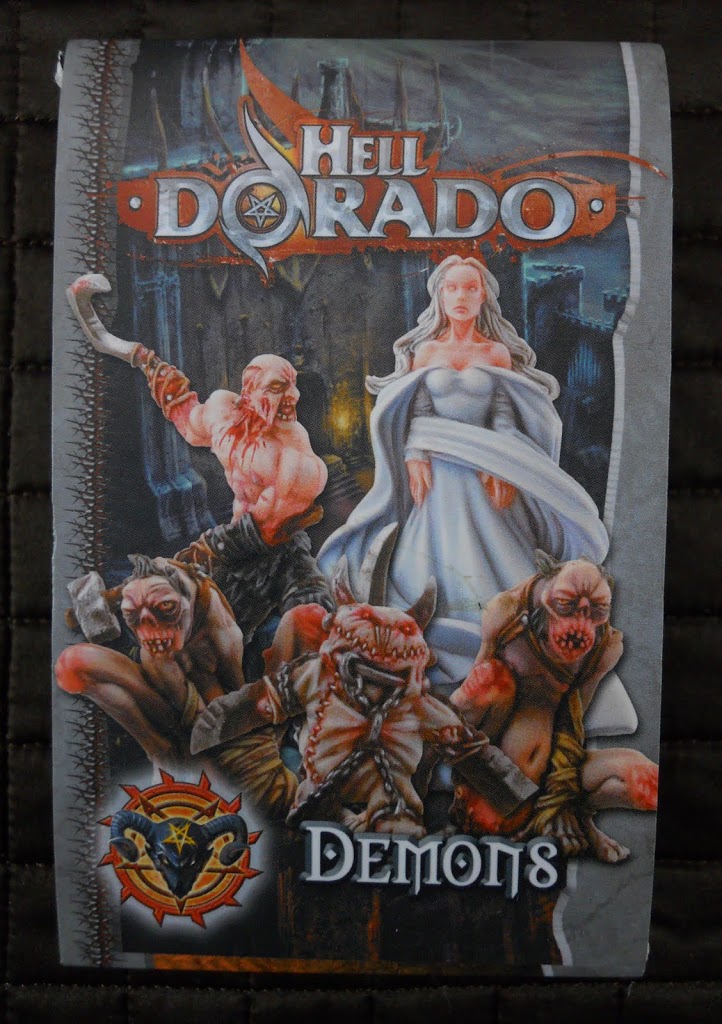 And here are the Demons. Although as faction names go "Demons" is kind of a misnomer. Actual demons make up a very small minority of the faction's members. There aren't even any actual demons in this box. There are three damned souls, a fallen angel and a lemure.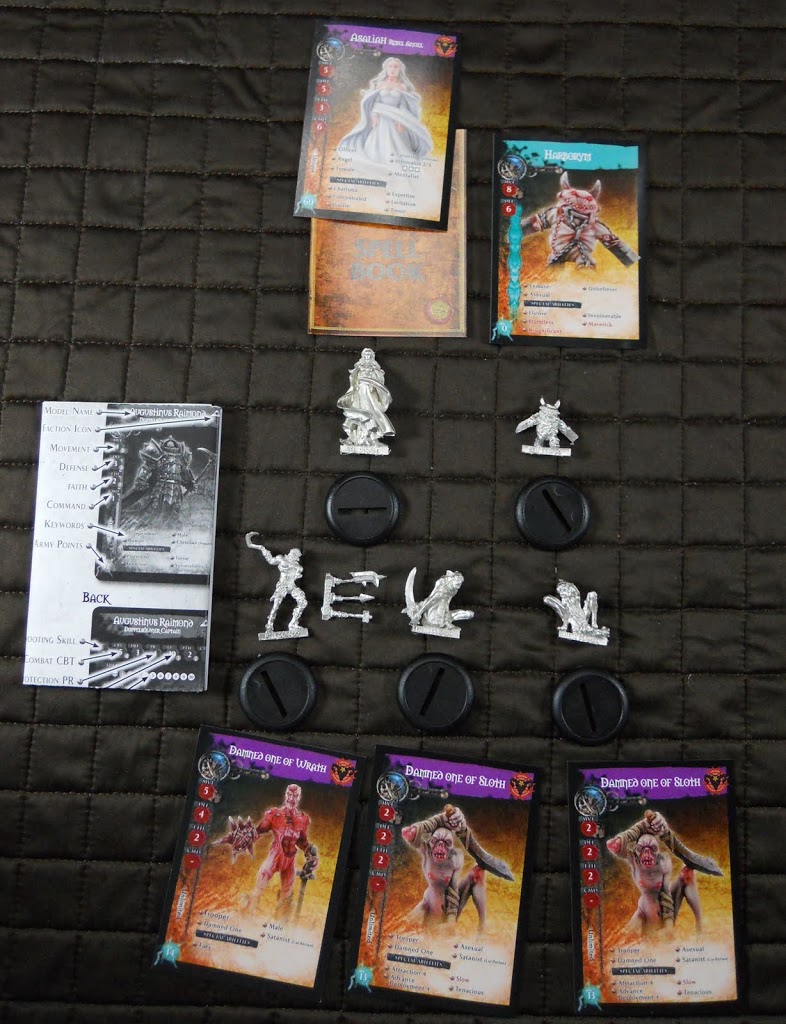 Here's a look at all the contents.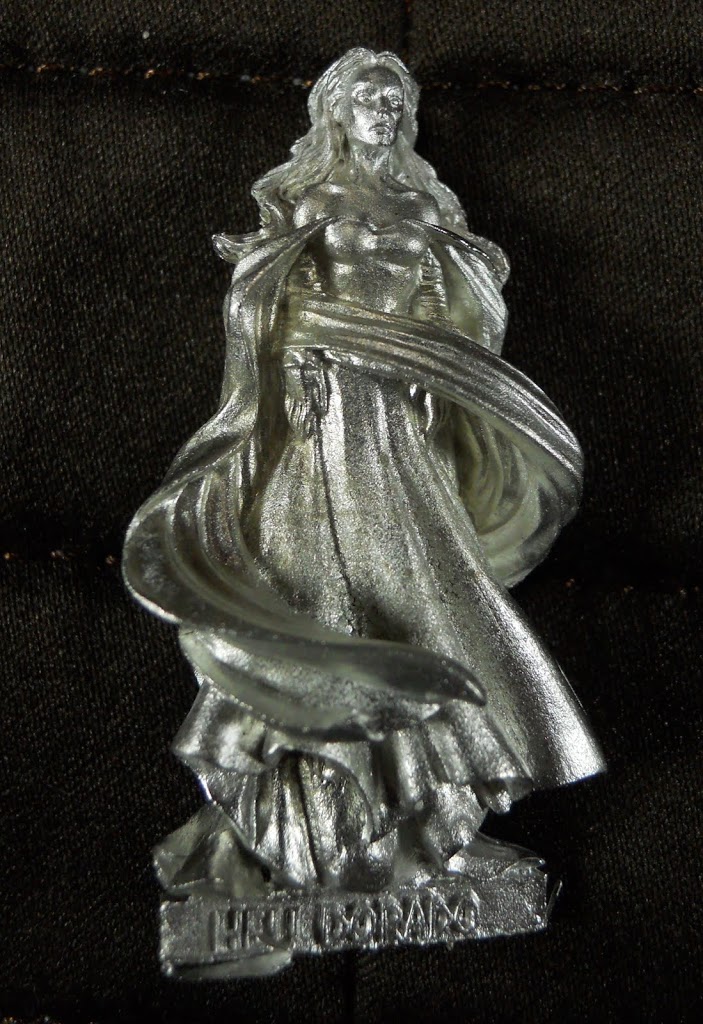 Asaliah is an absolutely gorgeous model. Fallen angels like her are the most common leaders of the demonic armies. They, much more than any of the actual demons, are fed up with the humans in hell interfering with the natural order of things.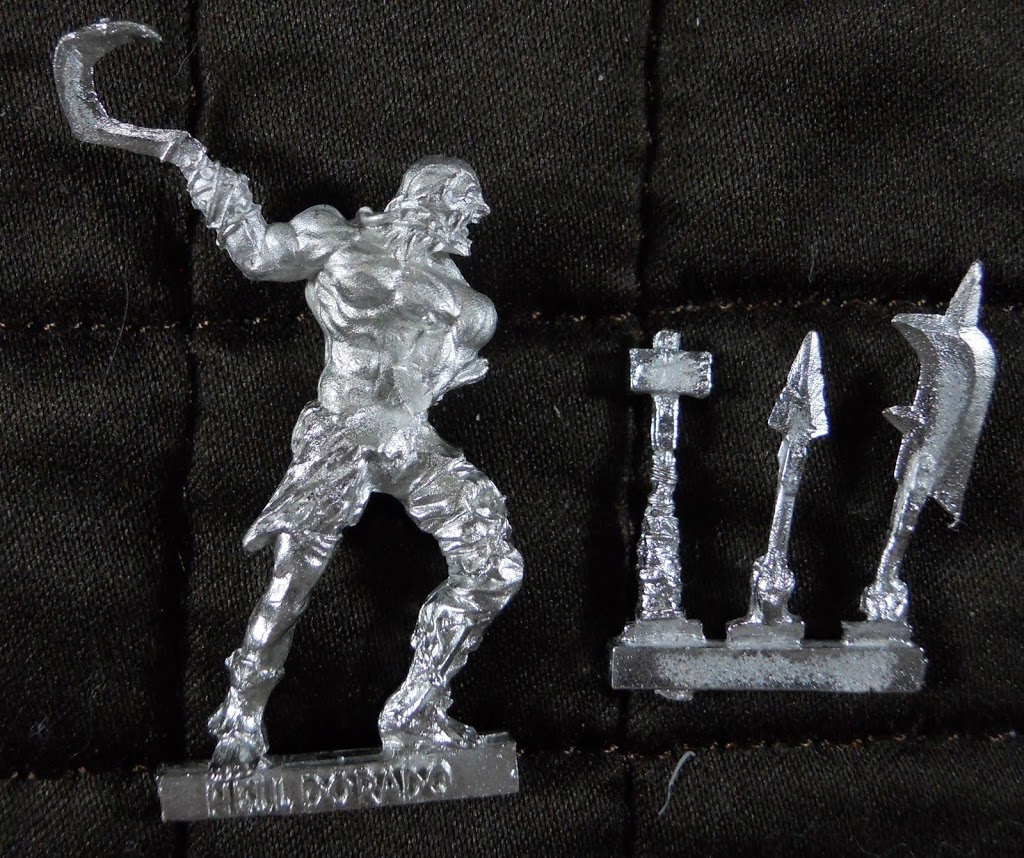 Many of the damned of hell have attributes that make them useful soldiers in the armies of hell's demonic overlords. The more violent ones like this Damned One of Wrath make excellent shock troops.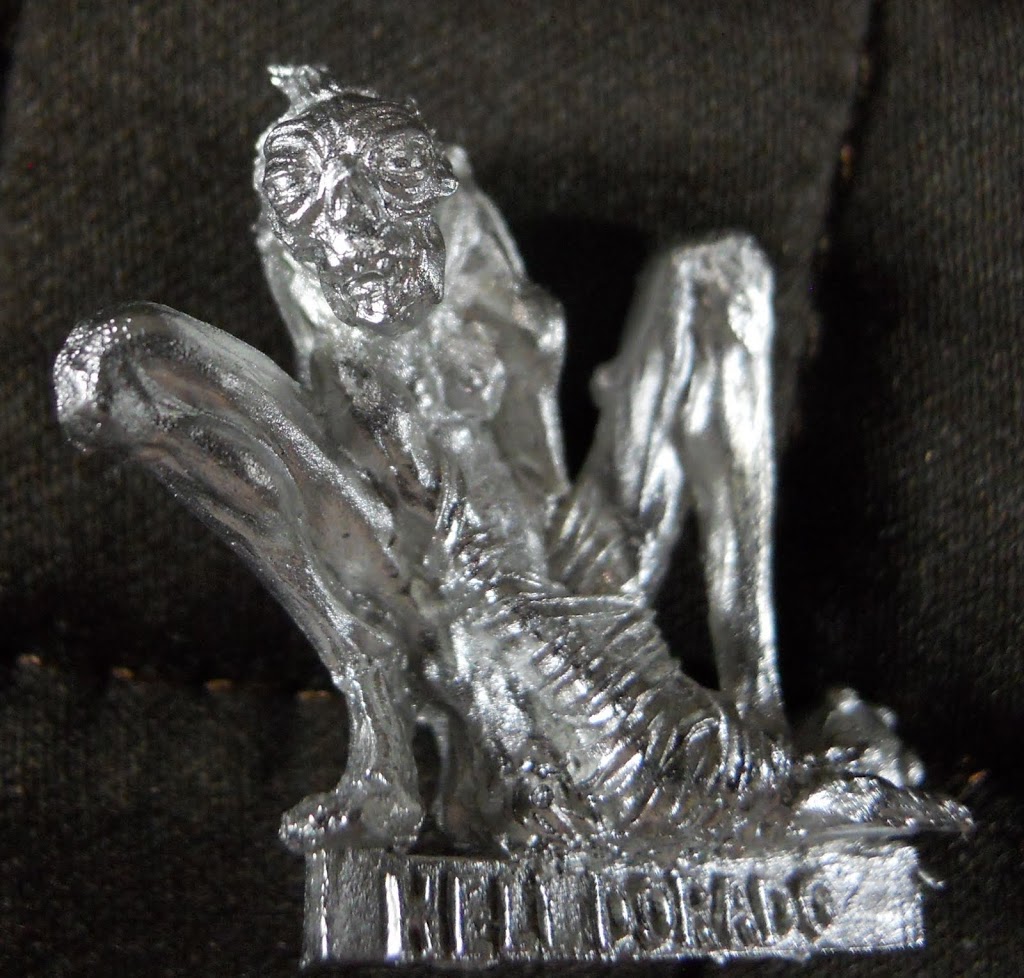 Then there are the Damned Ones of Sloth. These guys aren't great fighters, but they inspire so much loathing that their adversaries are compelled to stop what they're doing and put them out of their misery.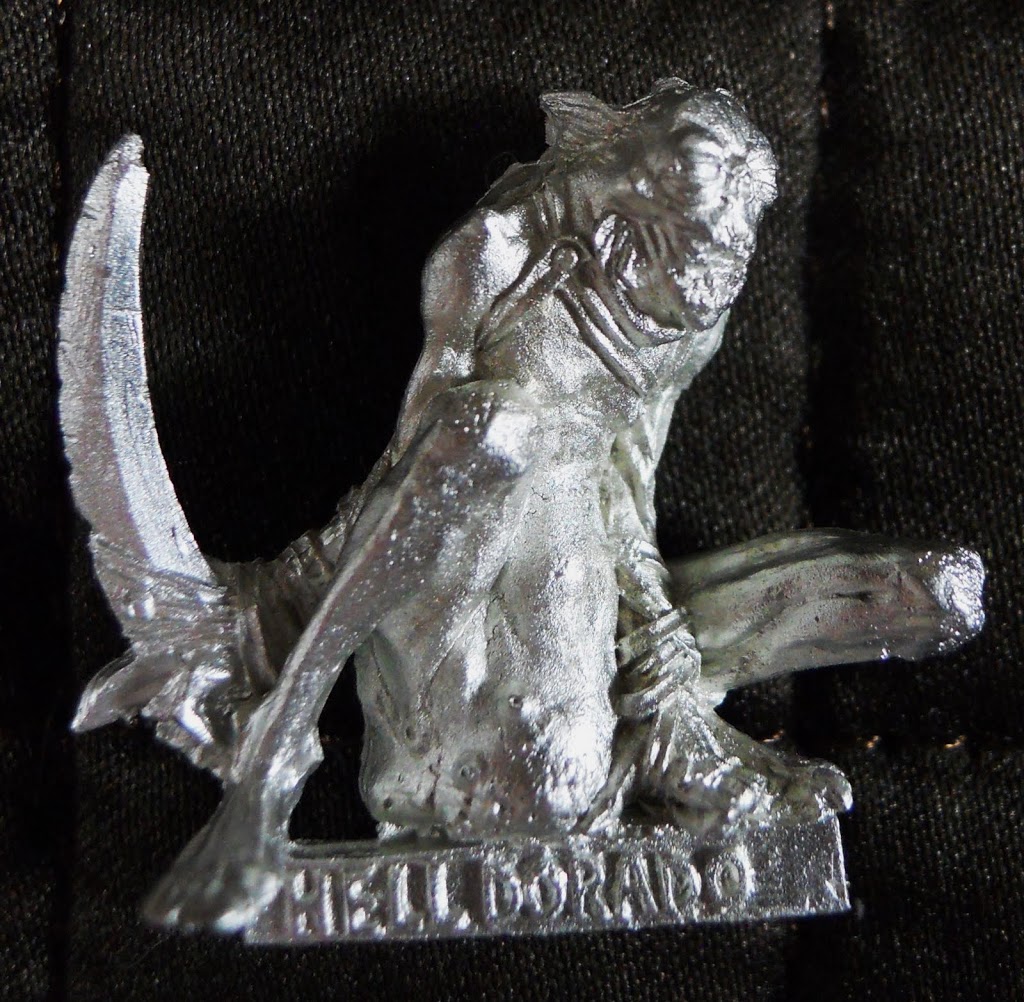 This is the second Damned One of Sloth from the set. That paunch there is really… words escape me.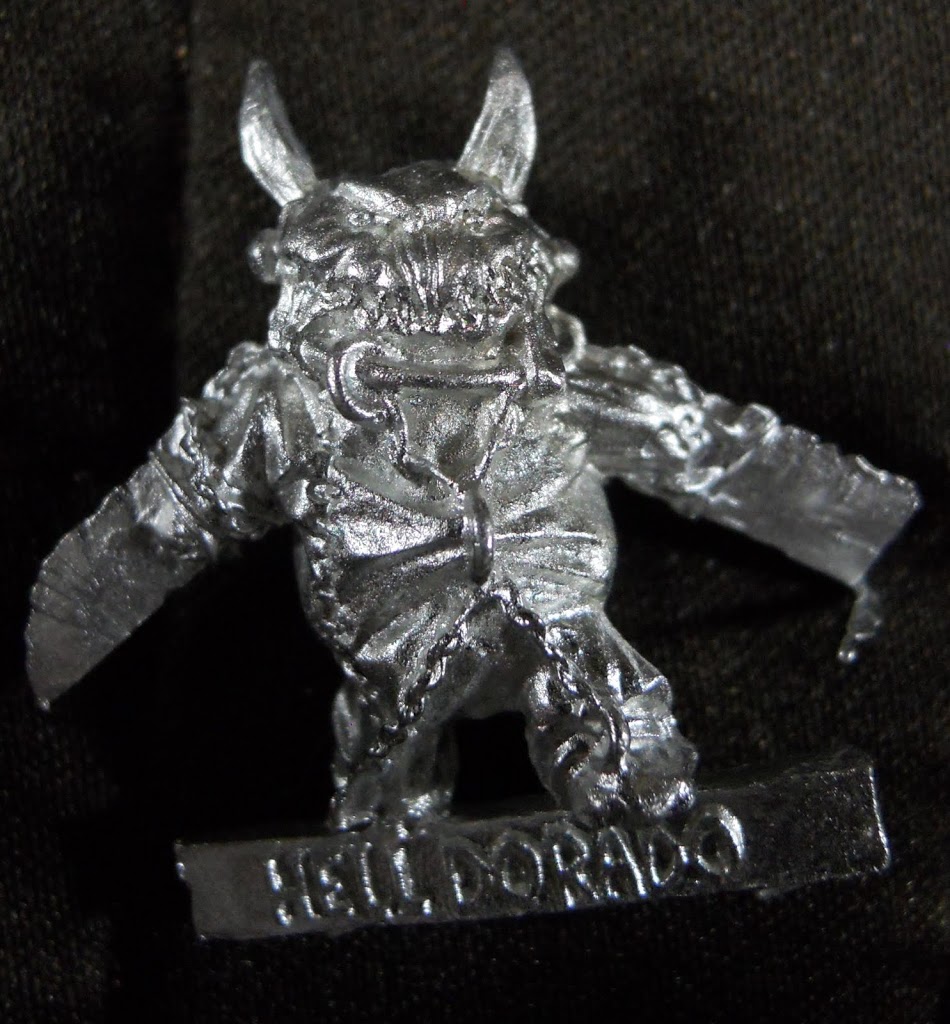 Harborym is another great little Lemure sculpt. While most of the Lemures are sculpted to look like they belong with a certain faction, they have no allegiances. Whenever an infernalist summons one they can choose to place whichever sculpt they like. They all have different special rules that might make them more helpful in different situations.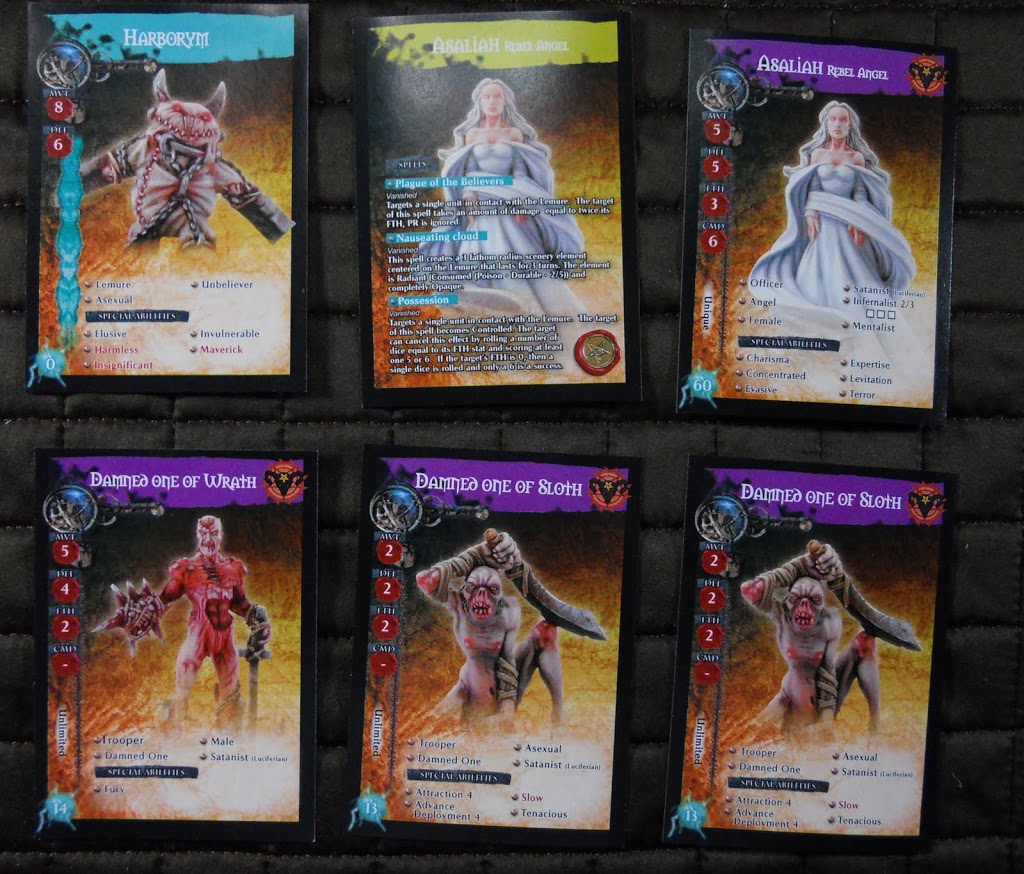 And here are some Demon cards.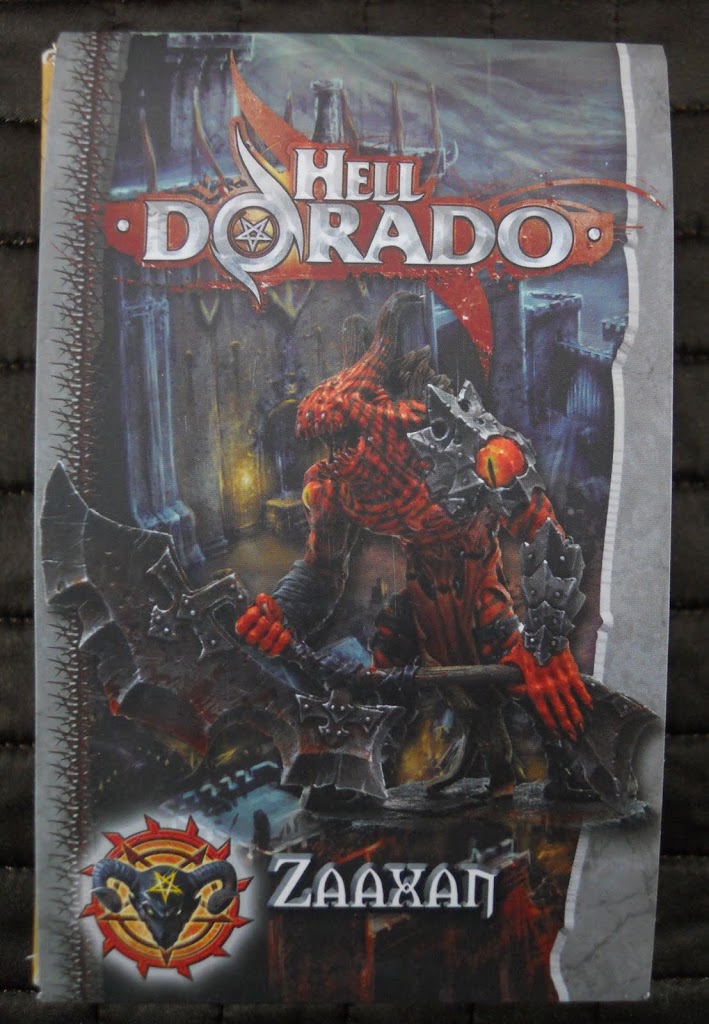 Zaaxan is an actual demon. If anyone is curious about the nature of the designation, true demons are the beings that were in hell from the get go. They are the native people of the infernal realms, living there before any fallen angels or damned souls came along.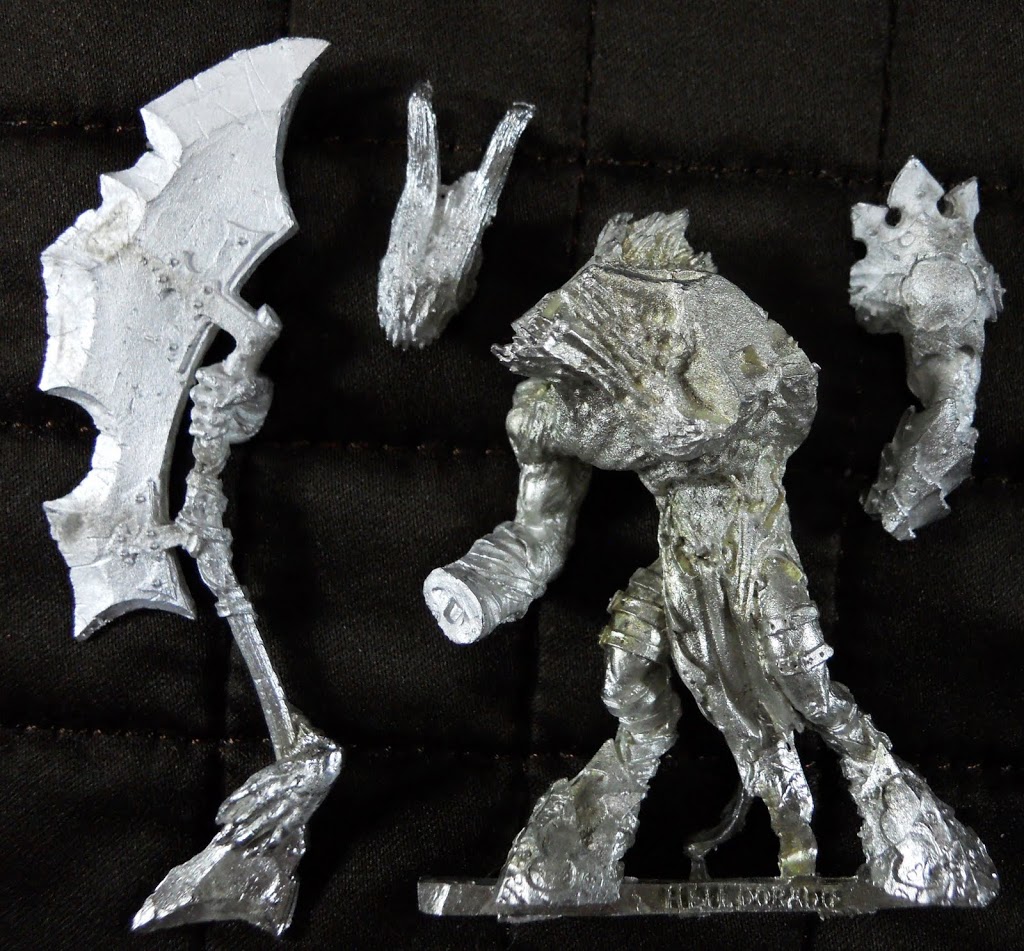 Zaaxan bits. The fabric squares are almost exactly an inch tall, so you can see that he's a fairly big dude.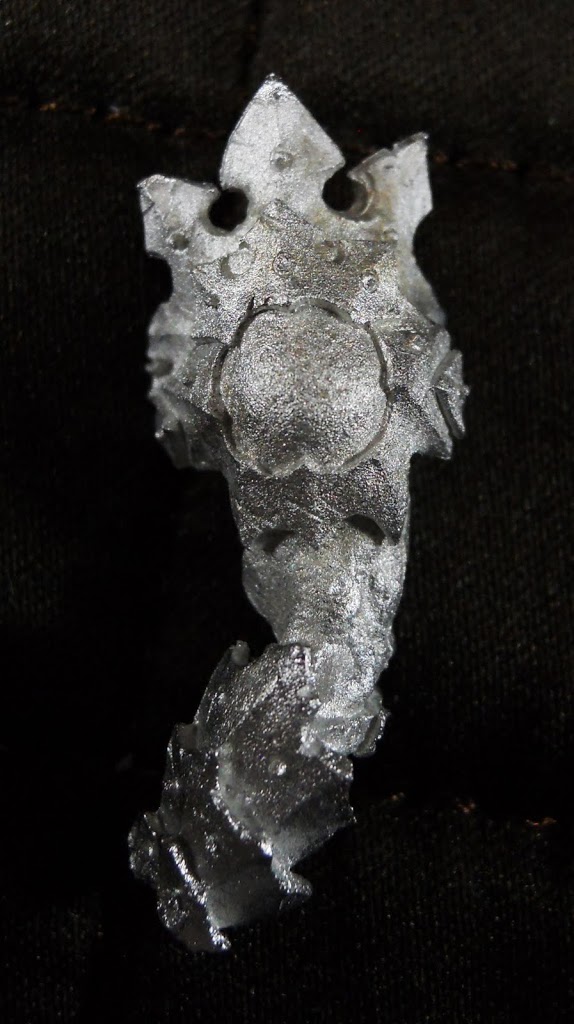 I liked the shoulder with the eye enough to snap a close-up.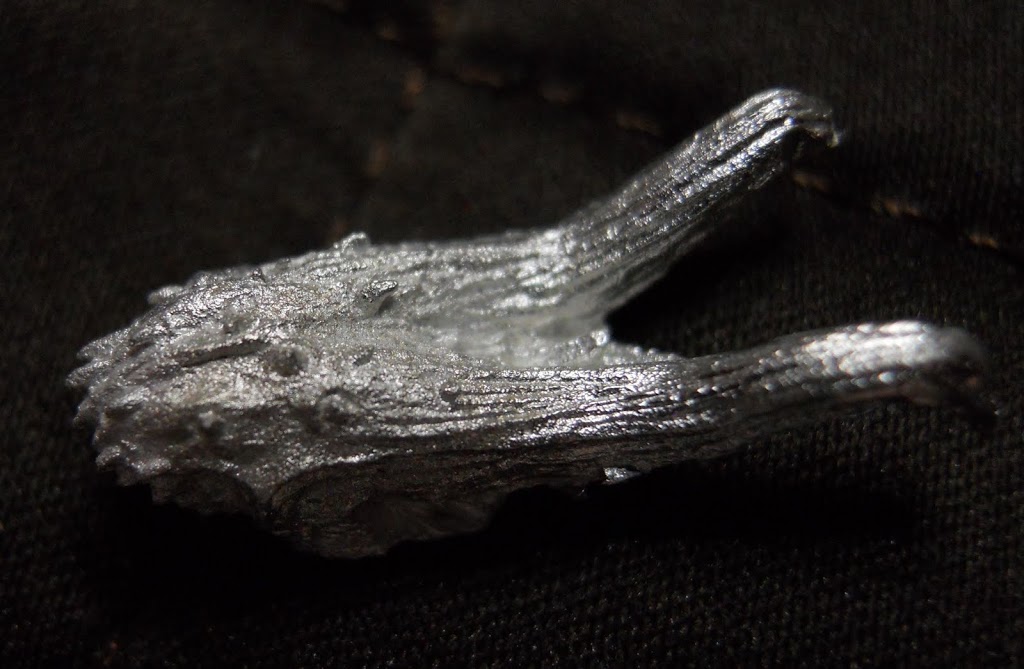 And here's a closer look of that bizarre head of his – no eyes and some bizarre tentacle horns. I like it.
~So at this point I've made my opinions on the Hell Dorado minis pretty clear. What do you guys think? Have any of you given the game a try? Are there any of you that have been using these minis to proxy for other games?