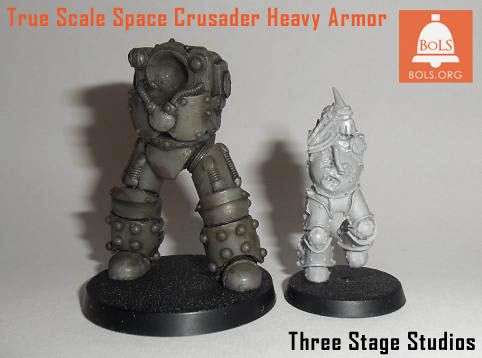 Hello everybody, remember how I showed you some stuff from Three Stage Studios the other week? Well, their True Scale Space Crusader Heavy Armor conversion set is ready to go, and you get the exclusive first look here at Bell of Lost Souls!

Ths True Scale Heavy Armor fits on a 40mm or larger base and is suited for any 28mm scale setting.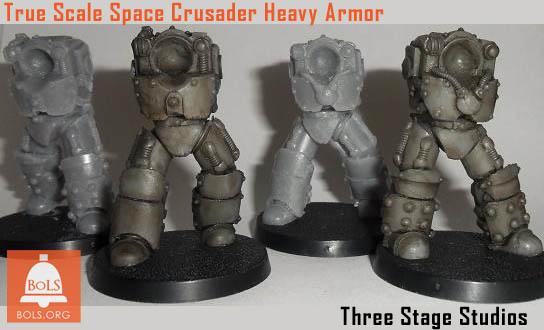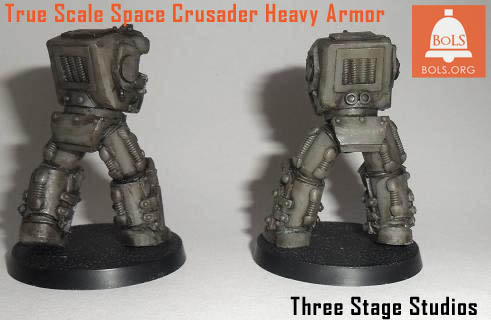 The conversion set comes with enough bits for five miniatures and includes torso and legs which can be combined with either the shoulder pads and the separate helmeted head coming with the set or with appropriate bits from other manufacturers. The only thing you"ll always need are additional arms and weapons.
This conversion set may be available only for a limited time because when the mold is done, it is done.
If you like what you see head over to Three Stage Studios and get them while them while they are hot and before they are out of production!
Considering the new Chaos Legion Codex coming out (hopefully) very soon, I think those will be quite handy…