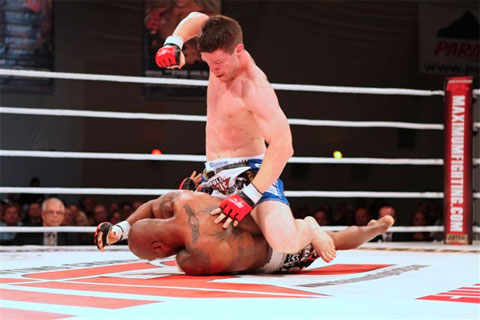 Goatboy again and it is a nice Tuesday afternoon – wanna see some pretty pictures?

I should be back home after Adepticon and hanging out with my wife. So instead of some nonsense about an upcoming old tactic or some other kind of list where I hit the copy and paste option of my browser I will instead showcase some of the art you will see in some upcoming battle reports.
Minus67 came to me asking if I would help spice them up by creating "combatant" screens to use during the battle report. I love me some Street Fighter and I think the idea of the choices getting ready duke it out seemed like a perfect idea. So in between my art battles with Plastic Dudesmen I have slowly been filling up the "roster" of normal battle report super ninjas. So with that in mind I wanted to preview them and give some insight.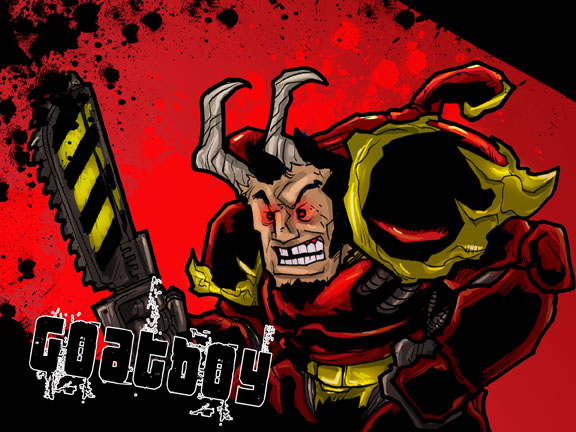 Here I have myself in all my glory. I wanted to showcase how no matter what I do my army will look chaotic so I gave myself my normal red armor with lovely golden highlights. The joke was I wear a Goatboy suit that is just a bigger version of myself so that is how this picture came about. Plus I like to draw myself to look like I am always grimancing like some 90's superhero.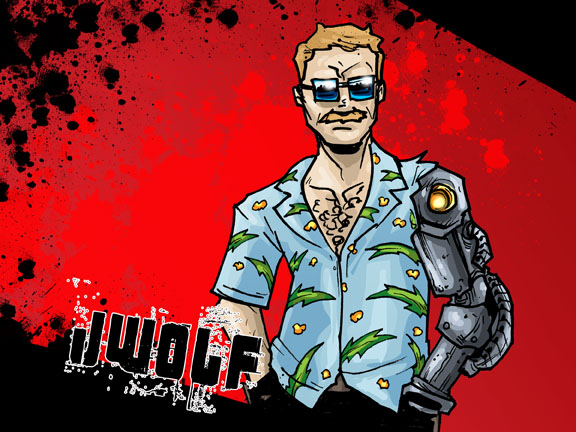 I originally drew JWolf like the Tahlaran Bad ass he always plays but after some soul searching, google searching, and brow beating by the crew I have recreated him as some kind of Cybernetic Magnum PI. It doesn't help he always wear's terrible shirts and I saw a picture of him with said mustache.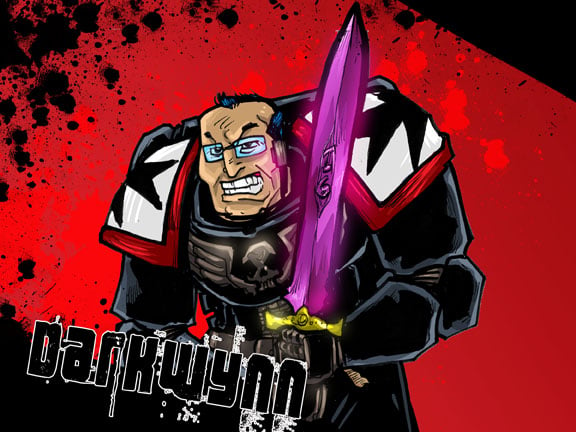 Here is Darkwynn in all his glory. I went with a Black Templar because that is what he is know for right now. The Initiative 6 purple sword is a joke from a few Ard Boyz back (pour out a coke for your homie for the event).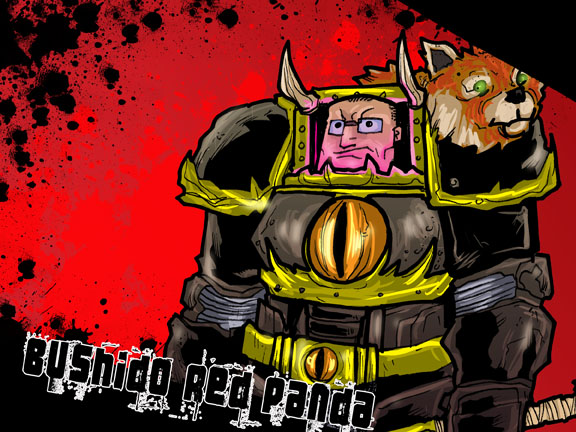 Bushido loves Horus so I did a mash up of him in that armor. That is really about it. I had to make sure the Glow was purple.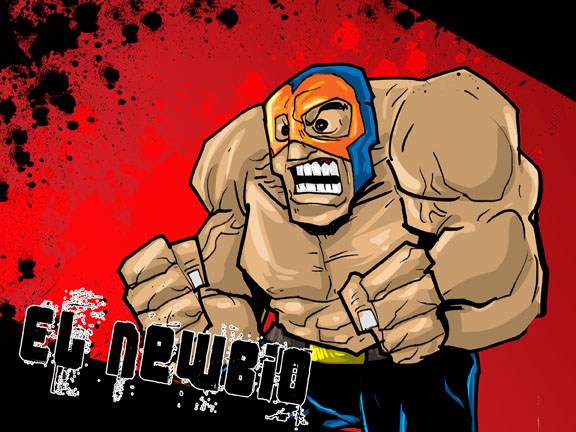 This is the new guy. Anyone that we don't normally play against will be the Mexican Wrestler of doom.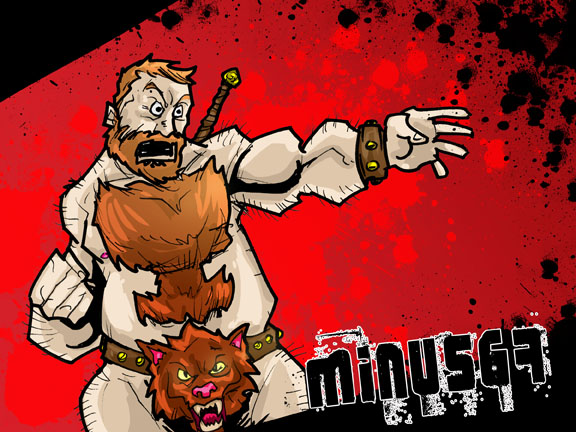 Minus had an awesome picture drawn up for him that I just had to use as the basis for this one. He is the beastmaster of 40k!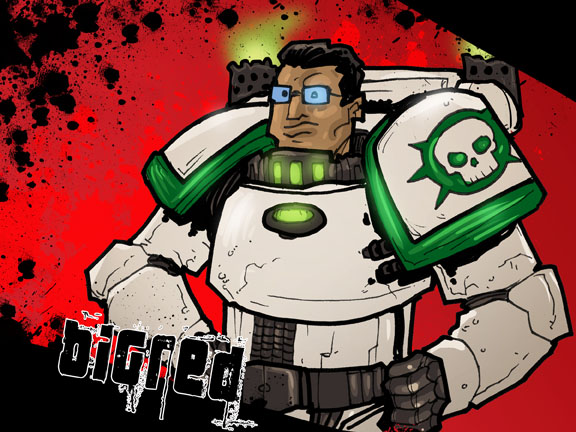 Here is the head of BOLS BigRed. I think he likes the Death Guard. I drew him Preheresy.
Others I have etc
I plan on doing more of these in the coming months as I get into the groove of things. The designs fit their handles as I try to give a little more fun to the battle reports. Adepticon makes me a sleepy Goatboy… ZZZzzzzzzzzz…