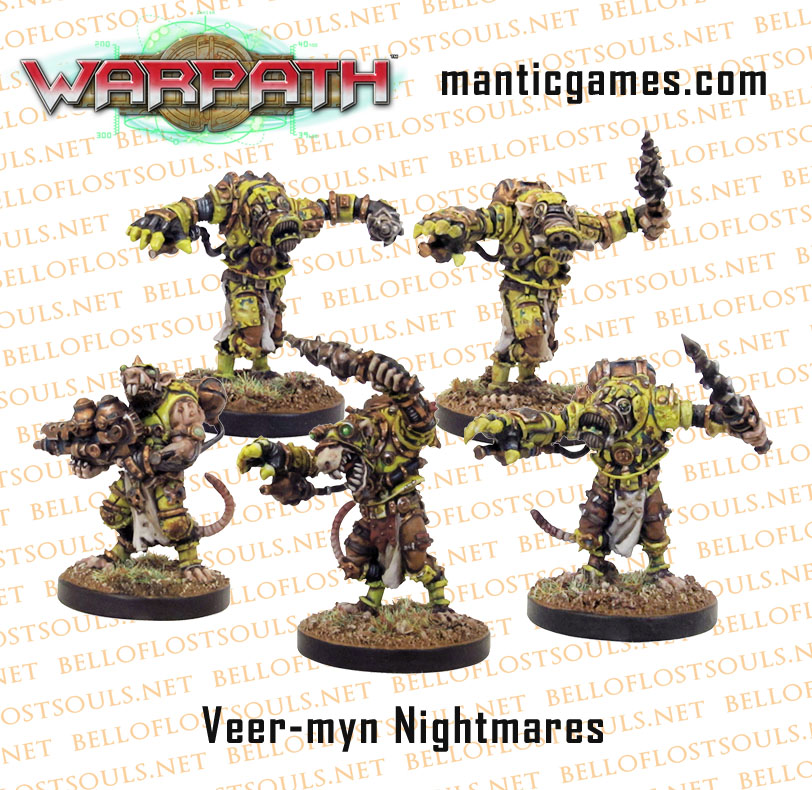 Look what's coming down the pipe for the Warpath. Those Forgefathers need bigger mousetraps…
Chosen amongst the largest and most cunning warriors, the Nightmares are equipped with combat drills, lethal melee weapons that literally drill into their enemies' armour, flesh and bones, resulting in a spectacular fountain of blood or alien ichor. And that's not all, each Nighmare also carries a devastating chem-thrower, which makes these elite rat-men one of the most feared assault troops in the galaxy!
These horrendous shock-troops each wield a combat drill and a short-ranged wrist-mounted weapon that sprays corrosive chemicals that instantaneously burns through armour and flesh.
These new multi-part models come with options for both a commander and a Chem-thrower special weapon. This great value miniatures kit is fully compatible with most major gaming
systems.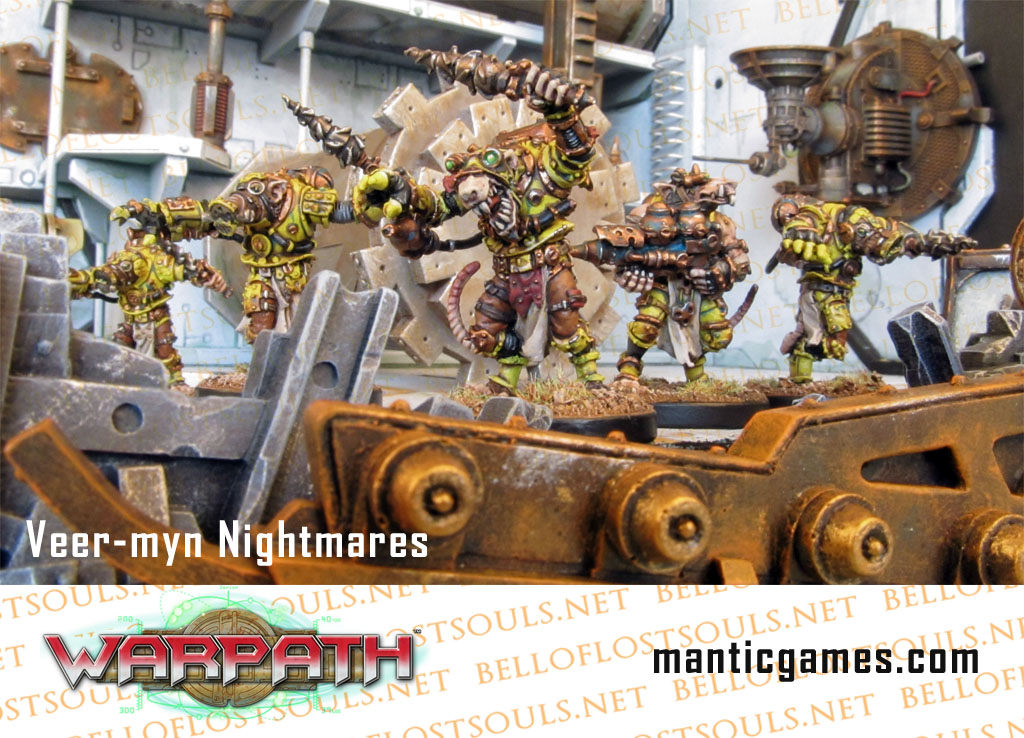 Look for lots of big news from Mantic in the days ahead. I think this is the year Mantic plans on putting out bigger fancier games and standing on their own.