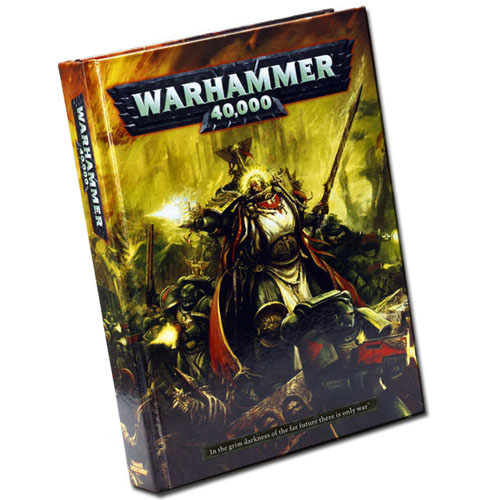 The FAQs are down, the rulebooks are in the mail and you can almost hear the competing chants of hallelujah and doom and gloom if you listen. Here's the latest.
There is so much to cover, we are going to hit it all one right after the other.
1) Ask a Dude with the Rulebook – part 2 (Electric Boogaloo?)
This one covers USRs, and all kinds of cool details we missed last time.
2) The Warhammer 40,000 FAQs are missing – that is a very good sign.
3) The Collectors and Gamers editions are pretty much gone – that was fast.
Last but not least, enjoy a rundown of the 6th Edition Psychic powers
~Its gonna be an exciting weekend!