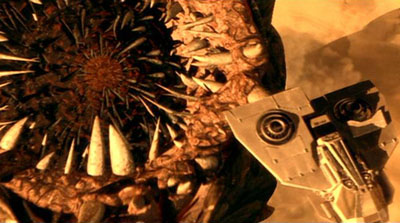 It's a new edition and that means – RULES CONUNDRUM TIME! Today we have the first tempest in a teapot doing the rounds…
So question of the day:


A Tyranid Mawloc emerges directly beneath a zooming Ork Dakkajet.


What happens?
You may cite from the following to plead your case:
-Warhammer 40,000 6th Edition rulebook
-Codex Orks (including the White Dwarf for the Dakkajet rules)
-FAQ – Codex Orks
-Codex Tyranids
-FAQ – Codex Tyranids
-Oxford English Dictionary
Have fun and remember – no chairs!