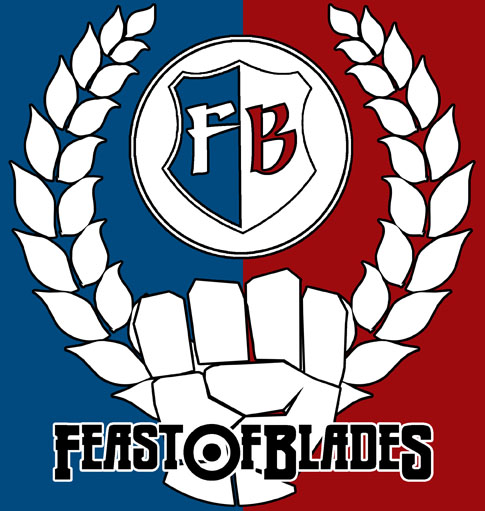 It is only a few weeks from the Feast of Blades National Qualifiers. This year over 100 locations in 40+ states will be host to an expected 2000+ players! With the amount of coverage from participating stores there should be a qualifier near you. Here are the details:
Where:
Follow the LINK to be taken to the locations page, here you will find all the host stores by state. If your store isn't on the page send us an email and we will see what we can do to add it.
When:
Most locations are hosting on Aug 4th but check with your local store for details and date changes.
What:
– Qualifiers after Aug 1st will be in 6th edition.
– 1999+1 Points: Yes, this means you pick a 1999 point army and it can be one point over 😉 This also means no Double FOC.
– For additional changes/ restrictions visit the website or follow on Facebook. FACEBOOK
– For questions email Feastofblades (at) gmail (dot) com.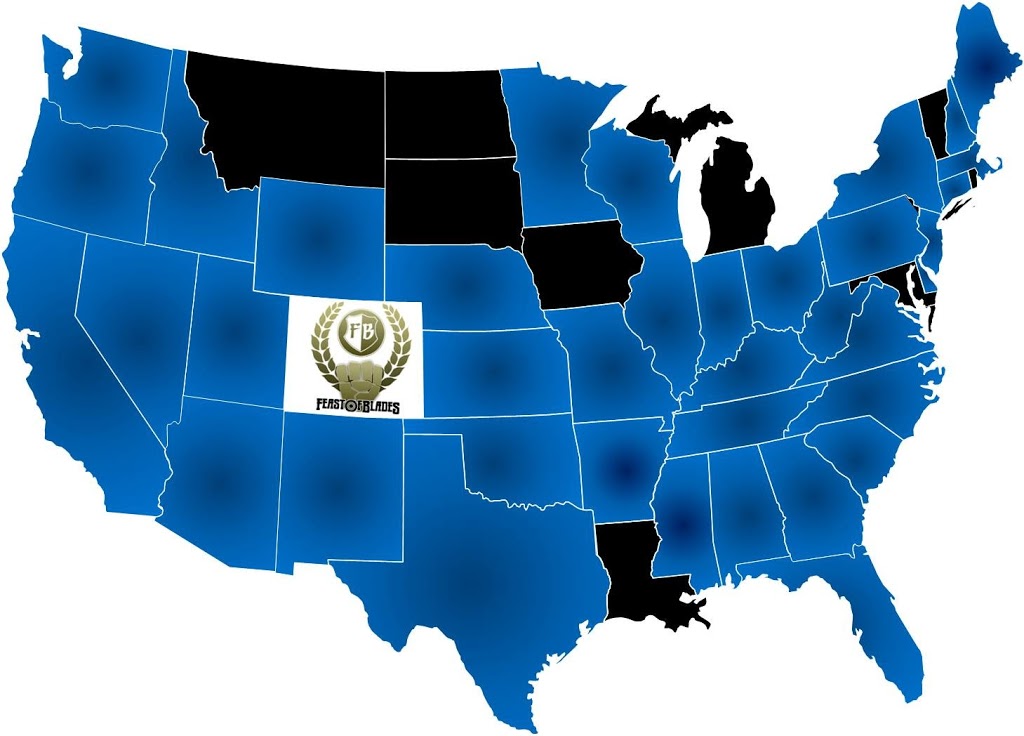 Three players from each location will receive an invite to compete in the Feast of Blades 40k Invitational Oct 26-28. There will be a hard limit of 200 players at the Finals so if you qualify you need to register quickly or the slots will be gone. (Tickets go on sale Aug 6th).
Many stores have chosen to take the funds raised for entry into the qualifiers and put it towards travel expenses for the finalists. Some are even renting vans and carpooling to Colorado for the Finals. Even if you don't plan on coming out to the finals and Convention go to your local store, throw some dice at one of the first major event weekends of 6th edition. Oh and while you're at your store buy something from them to say thank you for supporting the community!
A Great Wargaming convention weekend!
As a side note the Feast of Blades Convention Weekend is Oct 26-28 in centrally located Denver, CO. If 40k or the invitational isn't your style there are going to be events for almost every other major gaming system from Warmachine to Flames of War and DUST. We will also be running our Hobby-event the 40k OPEN GT and our all-comers Apocalypse games! If your a tournament player, hobbyist, fluff guru or game-hopper we hope you can make it out to our party and create some great memories!
Duke