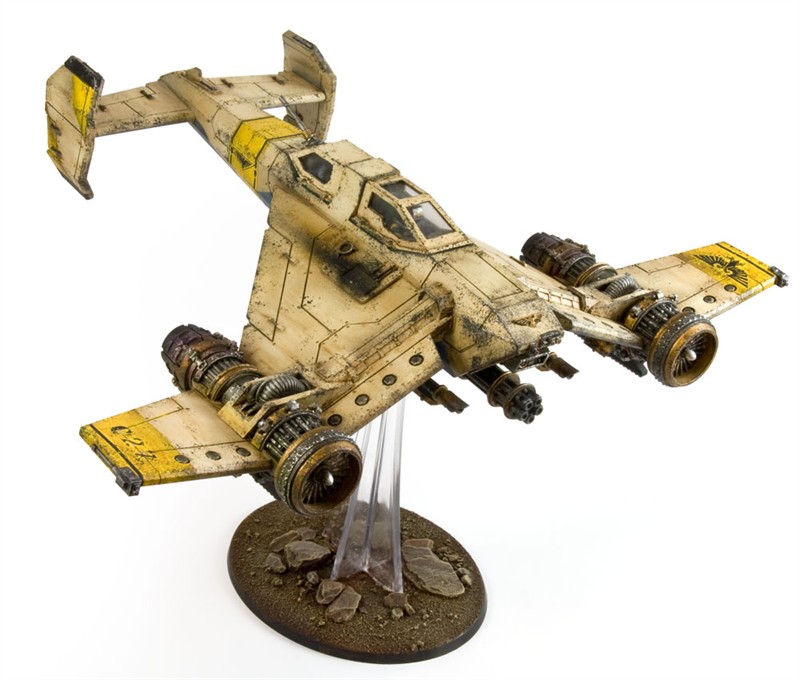 Checkout the newest flyer from Forge World, the Avenger Strike Fighter! Today I'm unboxing the new Avenger Strike Fighter from Forgeworld, and I gotta tell you I really like the look of this thing.
I think the reason that it is so appealing to me, is because it borrows so many design elements from other fictional aircraft.
I mean at first glance it seems to be styled like a Naboo Star Fighter from Star Wars Episode I. Heck, it looks like they almost even subconsciously painted it yellow above!
I got into a lot of the styling aspects similarities in my video, but I think we all know this was meant to be Forge World's version of the A-10 Warthog; a gun build to fly.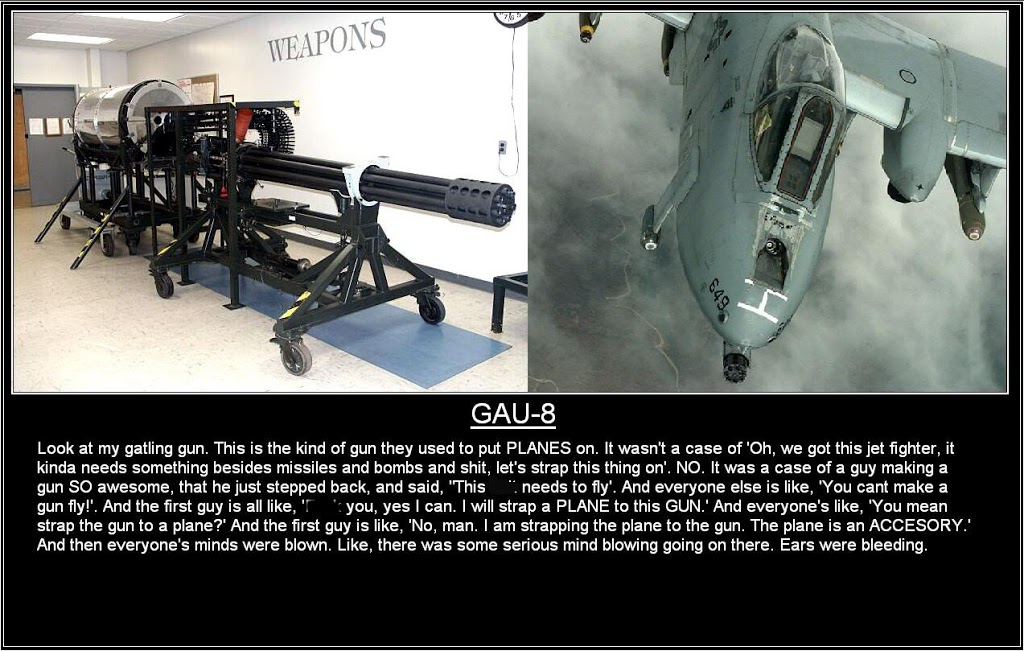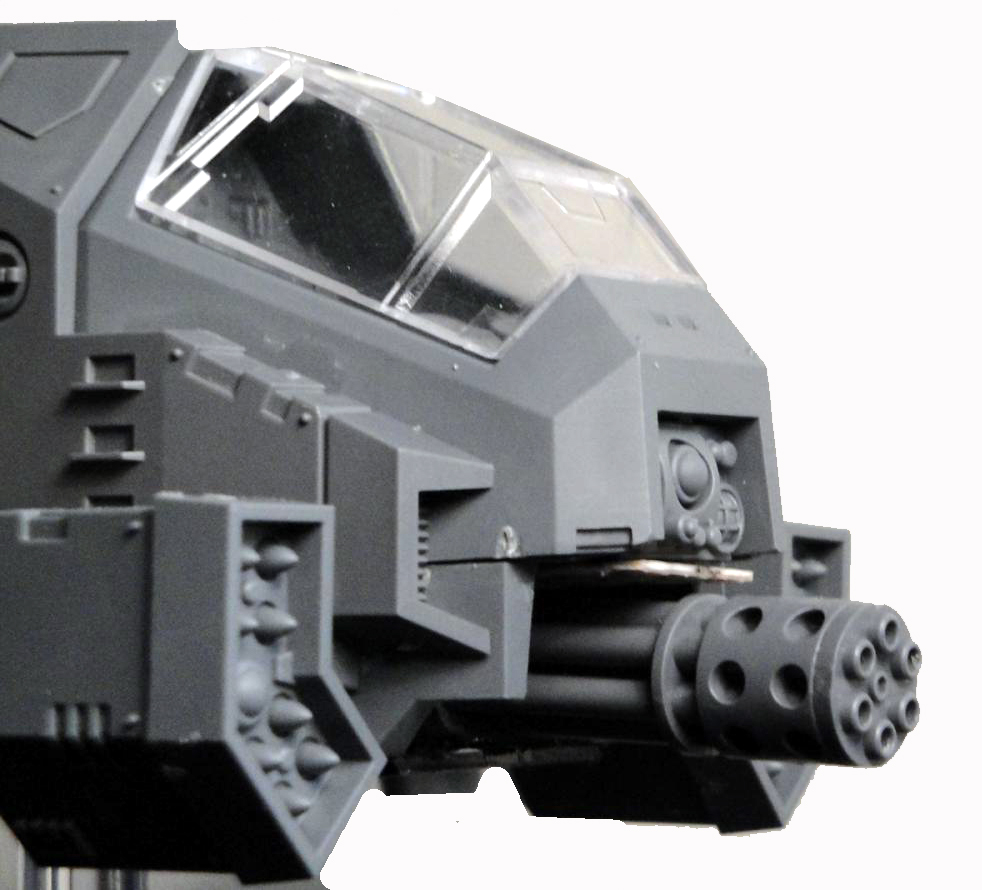 Back to the Avenger though, released at the end of July this kit even has official rules, as Forge World published them in their
IA: Aeronautica book
on the same day!
Hopefully this is a precursor to future Forge World releases where the rules follow or coincide with the release!
The Kit
---
Avenger Strike Fighter  available for 70 pounds (~$109) from Forge World.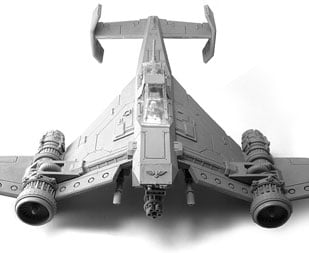 The Avenger is a dedicated strike fighter, intended to conduct high-speed, low-level attacks on ground targets, with armoured vehicle formations and high-value strategic assets such as munitions dumps forming its principal prey. The Avenger Strike Fighter boasts firepower that exceeds most other Imperial aircraft of its size, and its particular reputation as a tank-killer is due to the Avenger bolt cannon it carries. 
The Avenger is an ancient design, believed to originate on Ancient Terra sometime during the Age of Strife. It was adopted by forces loyal to the Divine Saint Sebastian Thor during the bloody wars of faith and schism now called the Age of Apostasy. Its effectiveness is such that it is now a staple of any Imperial Navy air support mission, holding a glamour of holy import in the wider Imperium. The Avenger is often specifically requested by the Adeptus Sororitas should they require close support in their purgations, 
The Avenger Strike Fighter is a finely-detailed multi-part resin kit designed by Daren Parrwood. The kit contains two crew figures and a fully detailed cockpit interior, and the two lascannons supplied with this kit can both be supplemented and replaced with other Forge World Imperial Navy weapons. Courtesy FW's site