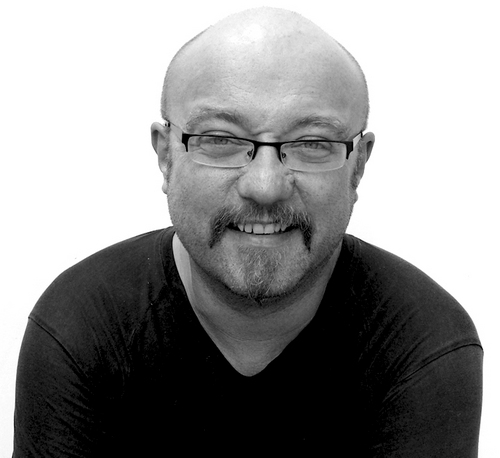 Dan Abnett took some time to answer questions from the BoLS Community. Lets see what he had to say.

BoLS: Lets start at the beginning. How did you first get introduced to the Warhammer universe and Games Workshop? Give us a taste of how it all got started with you and Warhammer literature.
Dan: I was invited by the editors of the Black Library when it was starting up. They were looking for writers, and I'd been freelancing in comics for about ten years. Thanks to my background in playing RPGs and knowing the Games Workshop vibe, I quickly got the hang of the universe and graduated from comics to short stories to novels. I've had a great time working in this universe and helping to shape it.
BoLS: As an author, who are the most rewarding and fun hero(ine) and villain you've ever written into the Warhammer 40000 universe? Why?
Dan: I think Eisenhorn is probably the most rewarding hero, because he's a bit of a villain too. A complex character I feel close to because I've written him in the first person and 'been' him. The best villain? Either Lijah Cuu, because his antics have given my work notoriety, or Major Rawne… because he's a bit of a hero as well 🙂
BoLS: Are there plans for a conclusion to the Gaunts Ghosts series? (Somehow I doubt they're going to make it to the Guard retirement home)
Dan: There will be at least three or four more books (two more in this 'arc'). I haven't got a definite end set for everything yet, but as you say, they can't live forever. The end of this current arc will be pretty major.
BoLS: It is said that any artist's home and environment are heavy influences in their work. Dan, tell us about your home and what it brings to your work in tone and theme.
Dan: I work in an office… and a house… that's full of junk and books and pictures and oddities. Curios everywhere, and quite a few toys too. It's exactly what you might imagine the inside of my head looks like 🙂 It's a very inspiring and atmospheric environment.
BoLS: How long until we get to see Eisenhorn make another appearance, or has his time past?
Dan: He's back this fall in Pariah, the first part of the Bequin Trilogy, which is my final and long awaited Inquisitor trilogy, following on from Eisenhorn and then Ravenor. It's called, as a sub-title… Ravenor versus Eisenhorn. Make of that what you will!
BoLS: Give us an idea of how the thorny issue of the fate of important characters is handled. How do you "draw the borders" of character responsibility when you deal with important figures from the Warhammer universe who get handled by multiple authors?
Dan: That mainly happens in the Horus Heresy series, and we spend a lot of time planning and in consultation. Quarterly face-to-face summits for the writers, lots of brainstorming and consultation documents, lots of phone chats and reviewing each other's plots. It just takes a lot of hard work, reference and patience. We're all getting pretty deft at it.
BoLS: Individual writers have done a great job of incorporating female characters into their novels, but at its core, the Warhammer 40k literary universe is a very male-centric place. Do you ever see that changing?
Dan: I think it has changed the demographic of the audience. There are few more girls at games days these days, and they are often very engaged with the fiction. I've tried to do my part…. with lots of major female characters… Alizabeth (and Beta) Bequin, Patience Kys, Kara Swole, Tona Criid, Jessi Banda, Euphrati Keeler, Bree Jagdea , Meer Tawren, Cally Samstag…
BoLS: Do you think its more effective to write novels involving the Astartes from the perspective of "normal" citizens? Folks like Karkasy, Grammaticus, and Hauser, come to mind as opposed to folks like Loken or Alpharius.
Dan: It's a very good way of emphasizing the inhumanity of the Space Marines and portraying their sheer awesomeness. I like to move a little between the two, with the Space marines totally used to what they are, and "normal humans' amazed.
BoLS: Finally Dan, what did John Grammaticus *see* that scared him so when he shook the Emperor's hand?
Dan: The bar bill for the Primarch's Christmas party. 😉
Thanks so much for taking the time Dan! Have at it folks.
Dan Abnett will be one of the guest authors at the Black Library Expo in Chestermere, Alberta, this October 6 & 7. Alongside Graham McNeill, Gav Thorpe and Aaron Dembski-Bowden, Dan will be available for signings, seminars, and questions about his many books and comics. More information and tickets can be found at www.ChestermereExpo.ca