ODDBALL: Checkmate Typhus!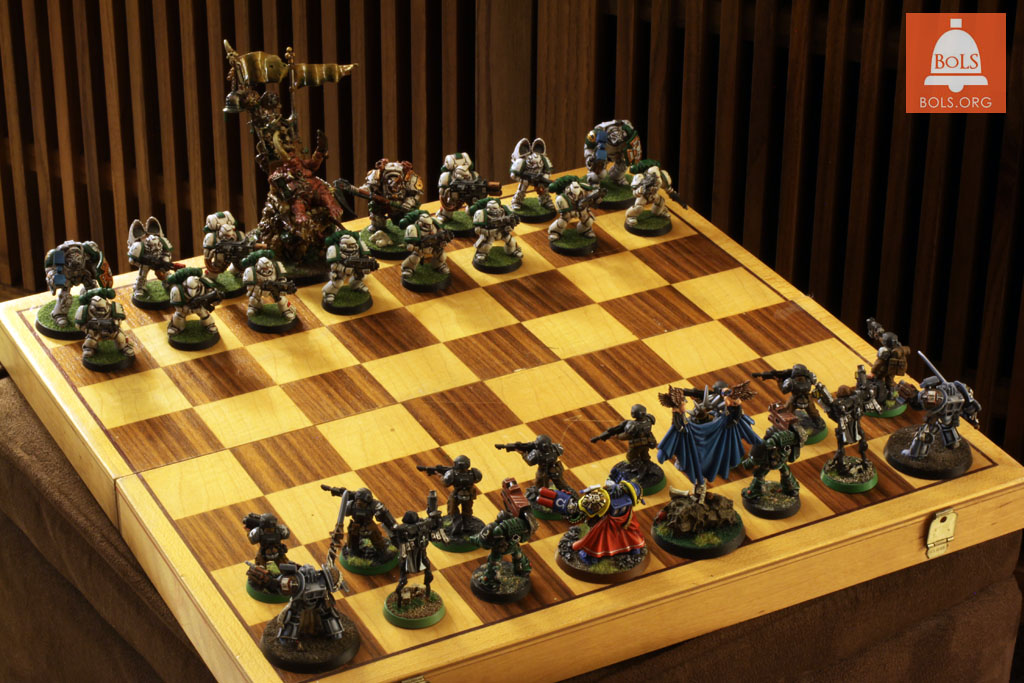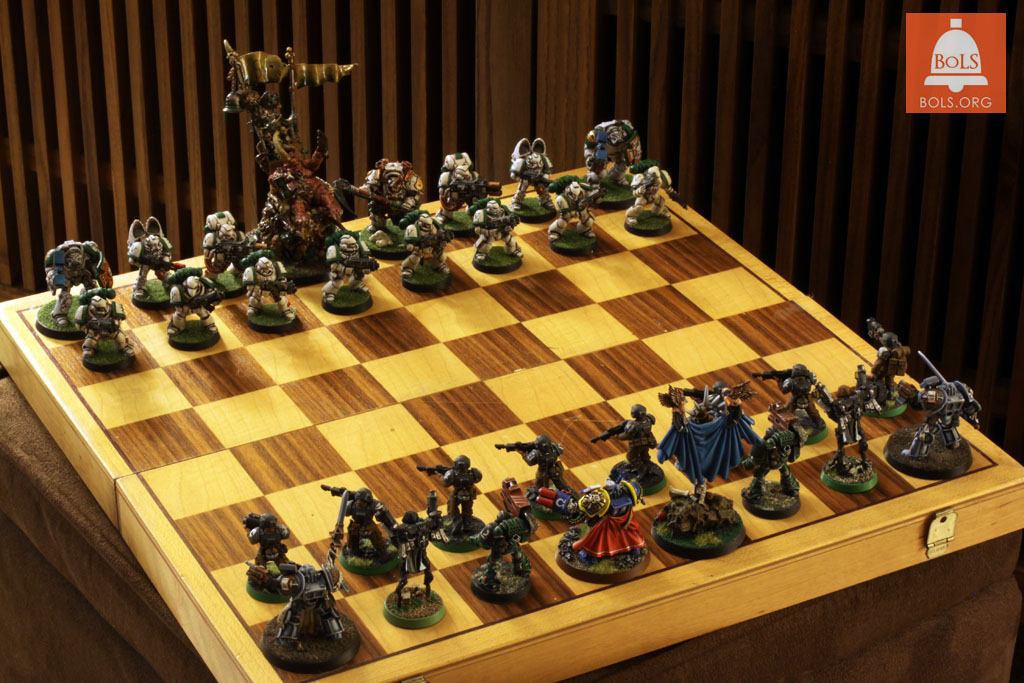 I always like to mix up my games.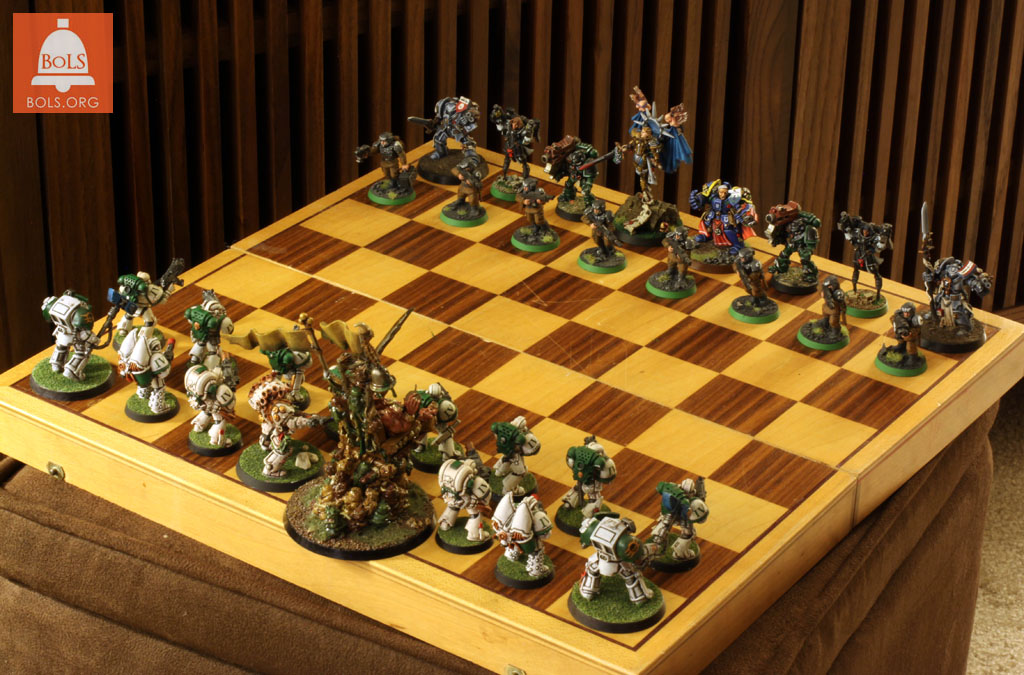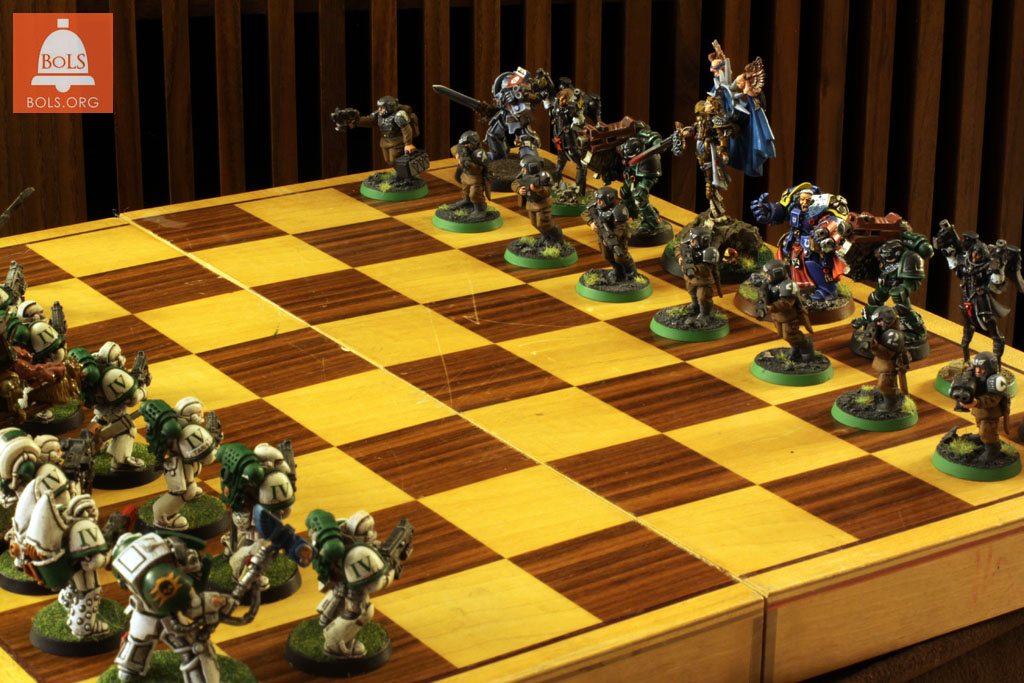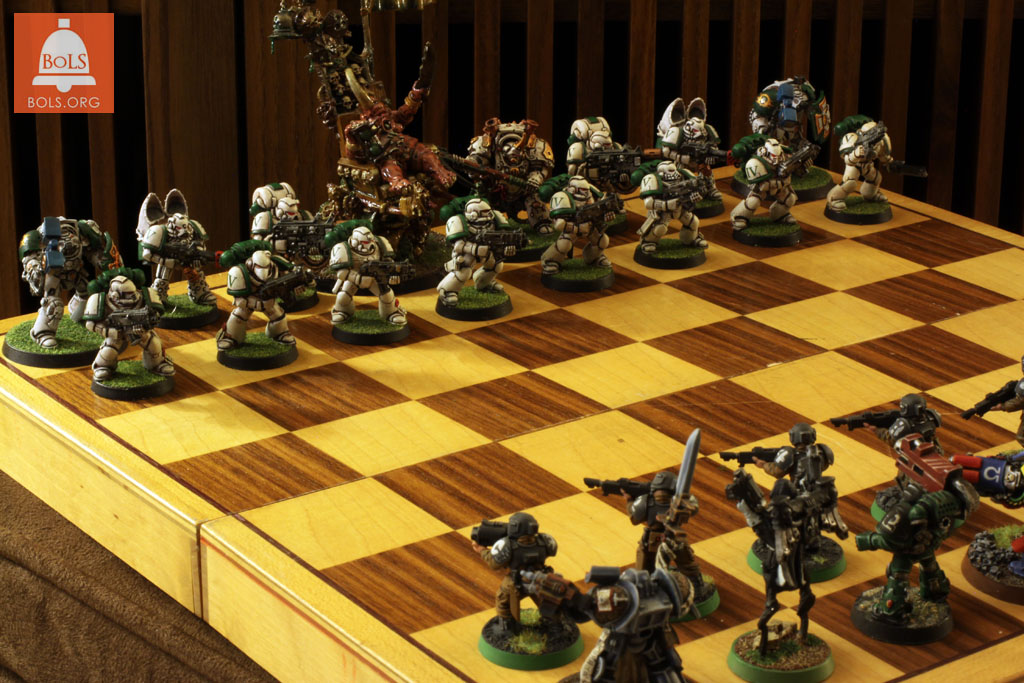 Its an interesting mental exercise to take your favorite army and make a chess set out of it. You have to find good representations for:
-Pawns
-Bishops
-Knights
-Rooks
-Queen
-King
~What suggestions do you have for what minis should represent which chess pieces? Make your own codex sets – GO!