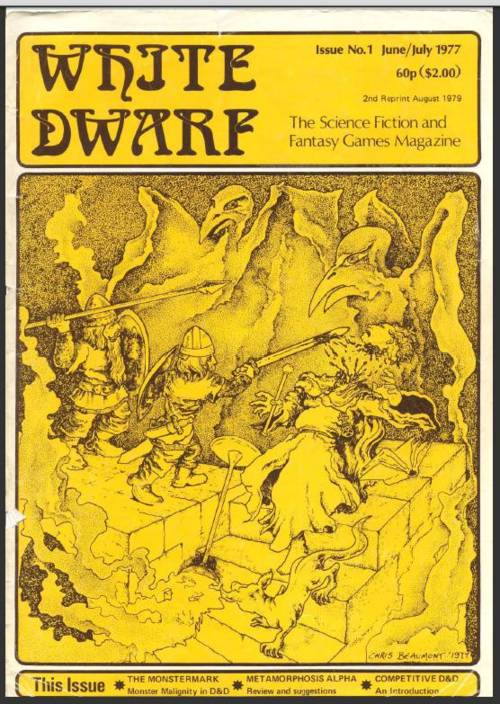 This Saturday White Dwarf is said to have the biggest overhaul it's seen in 20 years…
Games Workshop says this:
In just over a week's time the pages of White Dwarf will change forever. Miniatures will be shown in a new light, battle reports will be reborn and new articles will be read for the first time. Even the classic logo that sat at the head of the magazine for the last 20 years will disappear into the Hall of Legends.

On September 22nd 2012, White Dwarf will be reborn; bigger, better and more exciting than ever before.
We've been hearing for months of a change of staff, a complete move to new separate offices and a focus on turning White Dwarf into anything other than just an expensive monthly GW catalog.
There has been a big staff reshuffling, and the addition of outside blood.
On a bigger level, it would seem that Games Workshop is still willing to keep throwing money and whatever it takes to keep White Dwarf chugging along, using it as its main information channel with the customerbase – even in the face of the slow dying print industry. The magazine has seen golden eras where each month readers flocked to newstands to see the coolest new content and dark ages where it was largely ignored by players as a marketing product and withered on the vine.
~We'll all find out this weekend what's in store for the new-old rag. So what do you most want out of White Dwarf?
P.S. – we should also be on track for WD leaks at any moment…