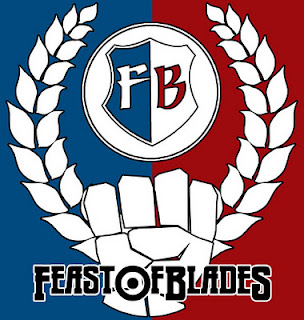 Can BoLS' own Nick "The Darkwynn" Rose defend his title during the 2012 Feast of Blades in Denver?
(Statues for top finishers from last year, will also be awarded this year)
Feast of Blades looks to be a great tournament that is incorporating some great tournament ideas into one. There is the headlining Invitational, a hobbyist-centered Open GT, a Doubles Tourney, Apocalypse themed battle, demonstrations and open gaming. Perhaps the most interesting part is the "Trial by fire" 5 hour and 15 minute three round tournament Friday night as a last chance qualifier that starts the next day.All of the scenarios are posted for players to practice and work out the kinks in their list.
For this I will discuss the Invitational rounds as the Open GT rounds are similiar. However, the Invitational is a 1999+1 point FOC and the Open GT is 2000 points. Yup, perhaps the first major double FOC tournament at the BRB stated 2000 points and they are also including FW WH40k Approved units!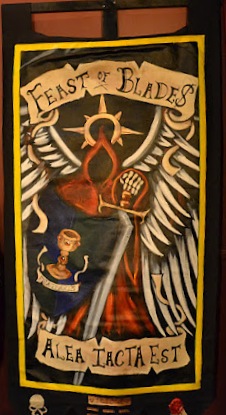 Invitational Breakdown
Here are the posted Invitational scenarios.
Rounds 1-4:
Margin of Victory
(most points from each round)
Deployments:
Alternate between Dawn of War and Vanguard (Note that Night Fight always occurs and does not require a dice roll)
Goals:
3x Objectives (4-6), 3x Kill Points, 2x Quarters
[Two goals are used each round]
The tournament is then broken down into brackets for the final three rounds.
Rounds 5-7: Win-Loss
Deployments: Alternate between Dawn of War and Vanguard (Note that Night Fight always occurs and does not require a dice roll)
Goals: Objectives (5), Kill Points, Quarters [All three goals are used each round and are weighed differently]
Looking at these scenarios we see that an abundance of troops is necessary. The key will be to score max points in the first four rounds to make it into the top bracket for the finals. But to get max points for the objectives (50 points) you have to CONTROL all of the 4-6 objectives. Having 3 or more objectives will only get you 40 points. So right out of the gate we see that codex's with durable high-count troop choices will have an advantage (perhaps leaning towards the NOVA SW/IG blob alliance?) Kill points is another priority suggesting that MSU should be avoided. Quarters seem to be more a la 5th edition but without fliers and occupants counting for anything, ever. The biggest challenge of the Invitational will be that it contains the best players from local game stores across the nation. So generalship will be key and could perhaps prevent any one army list from being a auto-win.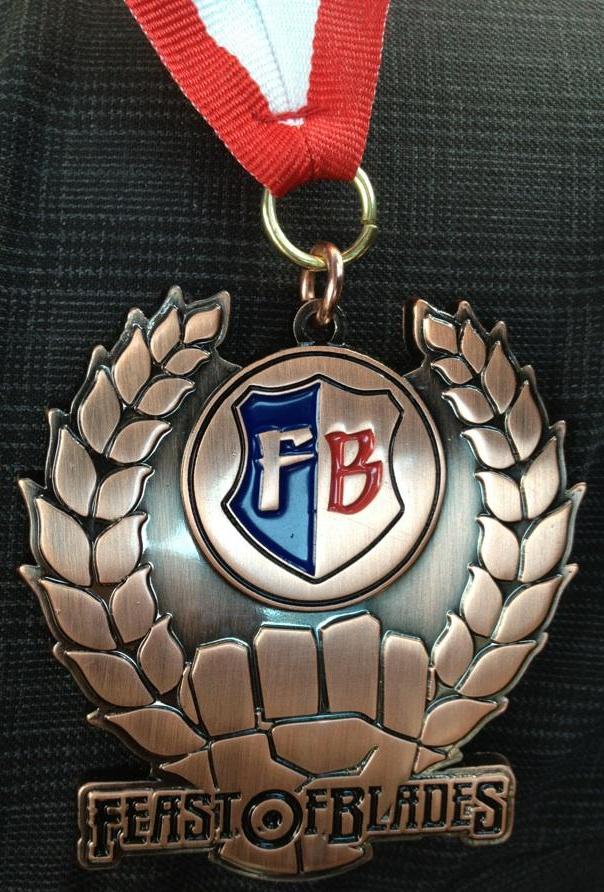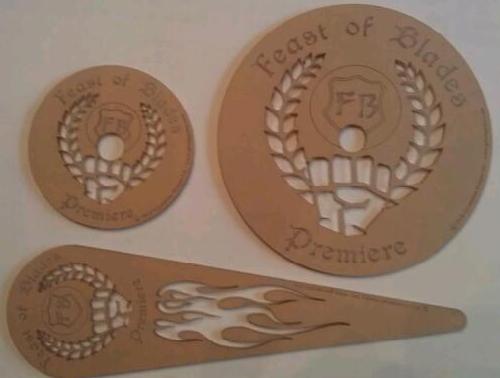 There are over forty of these FoB medals for winners in various tournaments and brackets! Check out the FoB exclusive templates available in the Premier Swag Bags!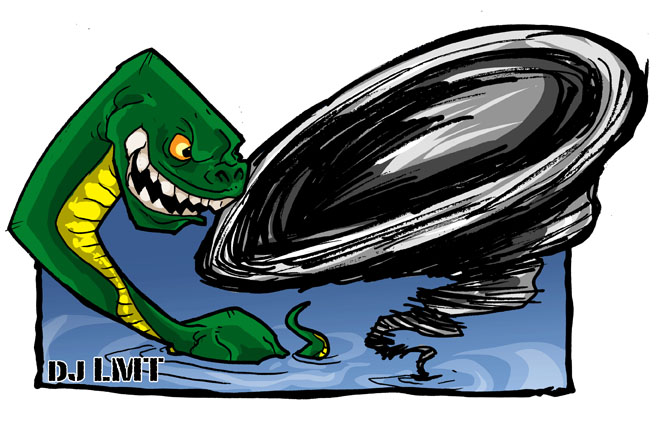 Oh yeah, and DJ LMT (Lochness Monster Tornado, yeah a frikking Monster Tornado!) will be spinning the gaming area the whole weekend!!!
Who is making the pilgrimage to Denver for the Invitational, Open GT, or for other games? Finally, what are your bets for the winning army?

– Ender