Mantic Zombie Marines for Halloween!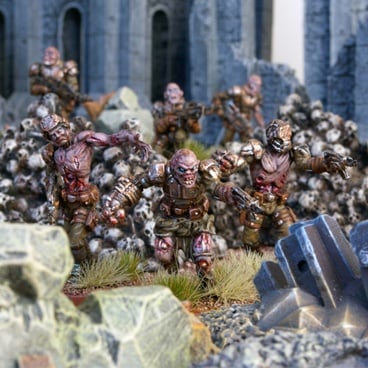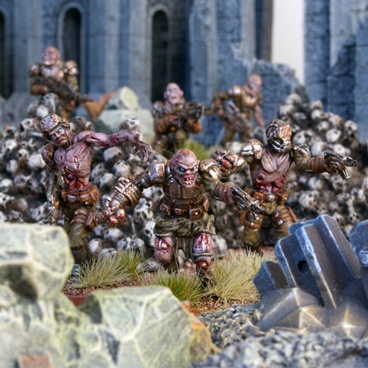 Brains – they want brains… If only I had a use for a giant pile of high-tech soldier zombies… oh wait.
Via Mantic


Fallen battle-brothers from the Deadzone VI massacre, Z Corp are mindless, plague-ridden corpses, reanimated by whatever malignant viral infection resided planetside. Chaotic in their way of fighting, the shambling Z Corp are one of the horrors of battle the Corporation try to keep hidden away from the databanks.

This great value conversion bundle contains a mix of Zombie, Ghoul and Corporation Marines.

Number of Miniatures: 80
Product Type: Plastic and Plastic Resin Miniatures
Unit Type: Infantry
This Set Includes:

10 x Undead Zombie Sprues
10 x Undead Ghoul Sprues
30 x Corporation Marines
Energy fist, pistol and rifles
Bases
£49.99 – $80.00
~Hmm, I'm thinking these are going to be somewhat popular. Have at it.