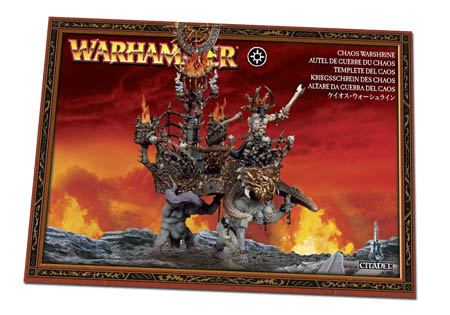 We've been talking about them for a while, and a big wave of Warriors of Chaos have gone up on the Games Workshop Advanced Order page.
Chaos Warshrine $58.00
Skullcrushers of Khorne $58.00
Hellstriders of Slaanesh $33.00
Scyla $49.50
Festus $19.25
Valkia $22.25
No full army books here folks, simply a model release wave and a couple of white Dwarf units but its nice to see Warhammer Fantasy get a release slot again this year. What's you take on that War Shrine?