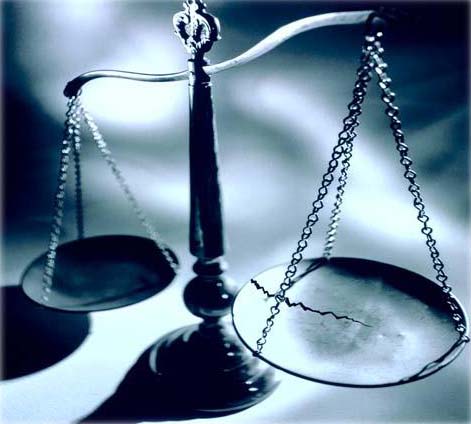 Justice Kennelly has handed down a Summary Judgement on the case. Fasten your seatbelts…

Before we get started, go here to get a plain-english summary of the case so far.
Here we go:
"For the reasons stated below, the Court grants Chapterhouse's motions for judicial notice and grants each side's summary judgment motion in part and denies it in part." – Justice Kennelly
via recap (read it – this one's fairly easy to wade through)
Some excerpts:
Regarding Shoulder Pads:
"The shoulder pads created to fit onto GW's physical figurines, though more proportionally accurate, are nevertheless still larger and boxier than those typically found outside of the Warhammer 40,000 fantasy world. The Court thus concludes that GW is entitled to copyright protection as to the design of its shoulder pads."
Regarding dilution of Games Workshop Trademarks:
"Nor has GW presented any evidence that Chapterhouse diluted GW's marks through its use of them. Because GW fails to present any evidence tending to show a genuine issue of material fact on these essential elements, the Court grants summary judgment for Chapterhouse on GW's dilution claims."
Court's Conclusion
"For the reasons stated above, the Court grants Chapterhouse's motions for judicial notice [docket nos. 211 and 235] and grants both sides' motions for summary judgment in part and denies each in part [docket nos. 208 & 213]. In particular, and as described more specifically in the body of this decision, the Court finds pursuant to Rule 56(g) that Games Workshop owns certain works listed in its Claim Chart; that certain items listed by Games Workshop on the Claim Chart are entitled to copyright protection. In addition, Chapterhouse is granted summary judgment on Games Workshop's copyright infringement claims with regard to the Chapterhouse's products found in entries 8, 15–16, 25–26, 28–30, 32–33, 38–42, 44, 70–72, 81, 84–86, 88–89, 91–93, 96, 105, 107, and 109 on the Claim Chart. Finally, Chapterhouse is granted summary judgment on Games Workshop's federal and state dilution claims (Counts 4 and 5)."
So where does this leave us? Effectively the court has broadly denied numerous summary judgement requests from both parties, while issuing a handful of findings and judgements. We see things such as GW's copyrights being broadly assigned to them, rather than being thrown out as un-copyrightable, the Chapterhouse website being removed as an object of the case, GW's arguments for Trademark dilution being dismissed, and a couple of dozen individual counts of infringment being removed from the case.
Basically the "contours" of the case have been slimmed down a bit, leaving the final *meaty decisions* of the case – comparisons of the individual companies products to each other to determine if any infringement occured in the hands of a future jury. This isn't over by a long shot.
That's where we are so far. The case is ongoing, with a trial date pushed back to early 2013. Have at it.