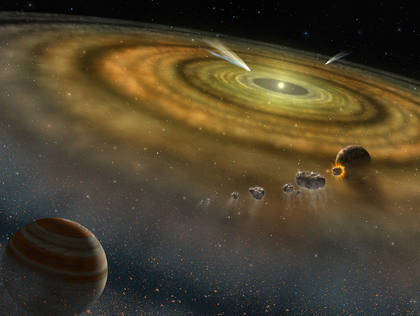 This week has been all about the new Dark Angels, as the latest White Dwarf was released into some countries, while the rest of us have to wait until January 5th. So with that, we have lots of Dark Angel information coming in.

"It is my sacred duty to save your soul from the Dark Gods of Chaos, and I will save your soul, even if you die in the process." -Asmodai, Dark Angels Interrogator Chaplain
First lets deal with the few rumors that were out this week, dealing with an Apocalypse update. A new Apoc supplement, or just some updating is really needed for apoc games, so it would be very welcome. Here is the latest.
from Dave from the Faeit 212 inbox
i heard something that we could be looking at a new Apoc rulebook soon too bring apoc games in line with 6th edition, could be interesting and im getting excited.
from Loken over at Apocalypse 40k
A few different sources are saying that we will be seeing Apocalypse Second Edition soon. Apocalypse formations have been pulled from the Games Workshop website. If you still need them, join the Apocalypse40K forum.
Various GW employees have said the Datasheets and formations were removed as they are obsolete and about to be replaced. GW typically pulls all the old merchandise from the shelves in order to get ready for the new releases.
A First Look into Dark Angels
It seems that in Denmark, the January White Dwarf is available in kiosks and probably everywhere else there. Unfortunately for most of us, we have to wait until January 5th, which is still some time away. While a little upsetting at first, its just something to deal with.
So the latest information comes to us not from rumors, but from information gleaned from the latest White Dwarf (mostly the battle report). So here is your first look into the upcoming Dark Angels.
A huge thanks to Lars Emil for taking the time to read the magazine closely and to report back to us.
via the Faeit 212 from Lars Emil
the WD is just out in Denmark…for some odd reason. I picked up my own copy yesterady at a local kiosk.
Tid bits of note in the WD:
Dark Talon: Rift cannnon (no rules sited), hurricane bolters and stasis bomb (one use only, dropped on an enemy for – 3 WS and – 3 I)
Niphilim fighter: heavy bolters, blacksword missiles (no rules sited, but the battle report later in the issue mentions that the fighter is supposed to be good at taking on enemy flyers, so I guess the missiles are for that), avenger mega bolter/lascannon.
Deathwing Command: multiple options incl. apothecary and standard bearer. A "Champion" wielding the "massive halberd of Caliban" is mentioned and there's a picture (no rules sited).
Deathwing Knights: Terminators with WS5, Storm Shields, power mauls and special rules, incl. Hammer of
Wrath and "Smite" which makes them strike at S10 AP2 for one round. BTW both DW terminators and the knights can be fielded in units of 10 now! Oh and the DW can take plasma cannon and they have USR "split fire"!!!!
Land Speeder Vengeance: AC/HB, plasma storm battery (mentioned in the battle report to be able to fire either 3 small blasts or 1 large blast, I'm guessing plasma stats).
Darkshroud: HB/AC, Shrouded USR and conferes Stealth to allies within 12″, and it has a rule that gives units +1 to charge distance (as far as I can read – the picture is quite small and hard to read, so perhaps it's plus 1 to something else).
RW Black Knights: plasma talons (instead of bolters, no rules sited, and not being called twin-linked plasma gun/pistols leads me to believe the rules could be a bit different), corvus hammer (no rules sited, but I guess they are power mauls), they also have the option of a RW grenade launcher.
Sammael: pretty much the same as before, as far as I can tell, though with a 4+ inv.save (which is confered to the land speeder if he chooses that instead) – can't remember if that's new.
Dreadnaught: has option for dual twin-autocannons, venerable dreadnaught has "DW vehicle" rule
Rules mentioned:
DW knights and black knights have a rule called "Inner Circle" and in the battlereport it is mentioned as giving them some form of re-roll in close combat.
New rule calles DW Vehicle
DW assault rule is mentioned in the battle report as ensuring a DS in turns 1 or 2 with no dice roll needed, decided by the DA player before the game begins.
There are more special rules mentioned but no rules sited.
DW, DW command and knights are in the same box.
RW command and RW black knights are in the same box.
– In the battle report, the DA scouts are listed under Troops, so it looks like they have finally been moved to that section
– the DW terminators are still listed as Elite, so if the rumour that you don't need Belial to field a DW army is true, there must be another way of doing it (e.g. selecting a Comp. Master in TDA or something – there is (as far as I can tell from the small picture) no rule to make them Troops under their own entry.
– RW Knights and Sammael have the Skilled Rider USR
– DW Knight Champion (called Knight Master) is mentioned as wielding "the flail of the Unforgiven" (no rules sited), considering the name, perhaps it has special rules.
– in the battle report Adam Troke (playing DA) selects Flakk missiles for his tactical marine missile launcher, so it's not only Devastators, who can take that upgrade.
– LS Vengeance is listed as a Heavy Support entry.
– RW still have homing beacons.
– and in response to a comment I read: Yes, DA of course still has normal Land Speeders.
-In the battle report Adam's librarian I TDA has two mastery levels, so apparently you can buy more than the one.
-And his Chaplain is an HQ entry, so apparently no 3 for 1 Elite choice like the rumours said
– And the Dark Talon has hover mode
There is a lot of exciting details here, even at first glance. We had a look at the models which can still be seen in the Bell of Lost Souls Lounge.
Make sure to check back here at Bell of Lost Souls often to find out the latest on what is coming, and then join the conversation over on Faeit 212.
Have a Great Christmas, and I will be seeing you again before the years end. The Dark Angels are a great new update to our game, will you be switching over to the Green this coming year?