CONGRATS! Kingdom Death Monster Funded!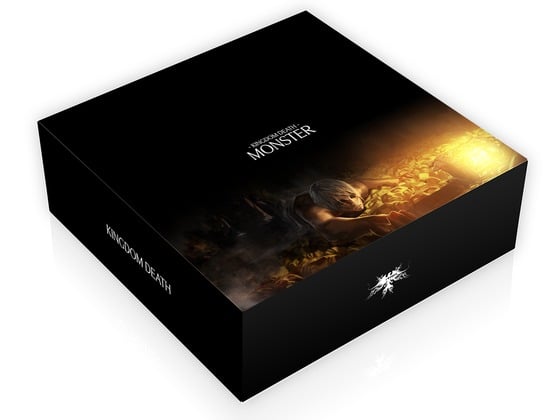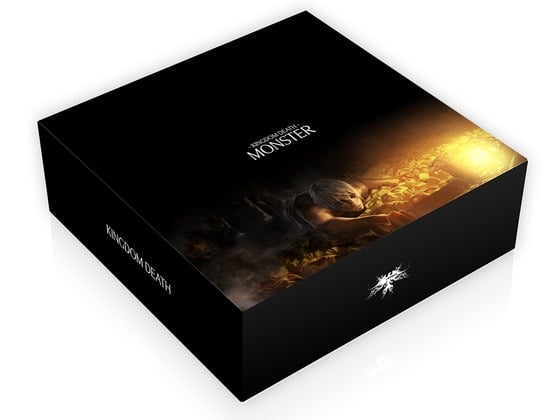 I'd like the entire community to give it up for one of the most unlikely success stories in the last year – Kingdom Death: Monster is Funded!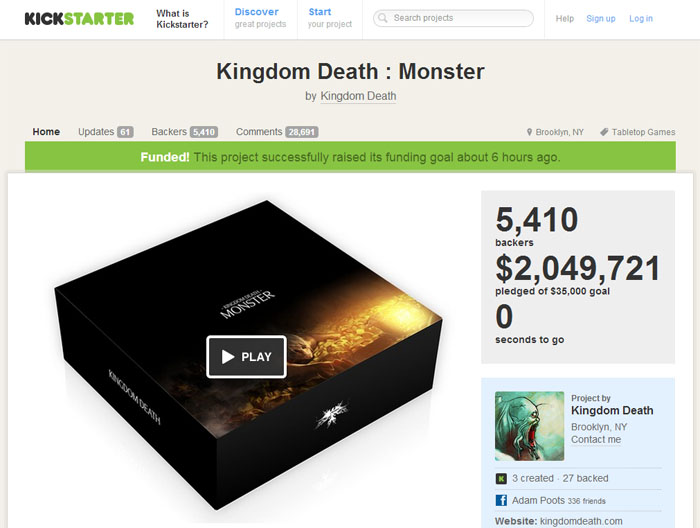 Yes, that's two MILLION dollars raised.
Adam Poots has pulled off a monstrous Kickstarter success and clearly his unique vision struck a chord within the gaming community. In this era of sanitized "what about the children" products that are sanded down by endless focus groups into bland un-offendable playthings – Monster stands out.
Its high quality take-no-prisoners adult themed mix of sexuality and horror is like nothing the industry has seen in a long while. With more in common with an artist's exhibition than a corporate product launch, once the community laid their eye's on Monster's artwork and minis – there was no turning back.
Perhaps we should have known – the Wetnurse was all the warning we needed that Mr. Poots was a man on a mission – to bring his singular vision to the gaming community come hell or high water.
I salute him! – and best of luck to all the visionaries who will walk in his footsteps.
Cheers to the visionaries! I have this funny feeling that with such a success under his belt, we will be hearing a lot from Kingdom Death in the months and years ahead.
For those who are late tot he party, here's the basics and a video of the initial Kickstarter offering (but you really need to go look at it to see all the crazy new miniatures that reared their heads in the days to follow :
Kickstarter
Kingdom Death: Monster is a cooperative tabletop miniatures game for 1-6 players. Set in a unique nightmarish world devoid of most natural resources, you control a settlement at the dawn of its existence. Fight monsters, craft weapons and gear, and develop your settlement to ensure your survival from generation to generation
The game is available to backers starting at the $100 level and contains:

27 ( + 8 ) = 35 Total, unique highly detailed plastic miniatures ( following this is a quick list of the miniature break down )
Full Color Story & Rule Book
2′ x 3′ Game board
6, 10 Sided Dice
1 6 Sided Hit Location Die
100 2″x2″ Gear Cards
75+ Monster AI Cards
75+ Monster Hit Location Cards
75+ Resource Cards
25 Innovation Cards
10 Location Tiles
Survivor Record Sheets
Settlement Record Sheets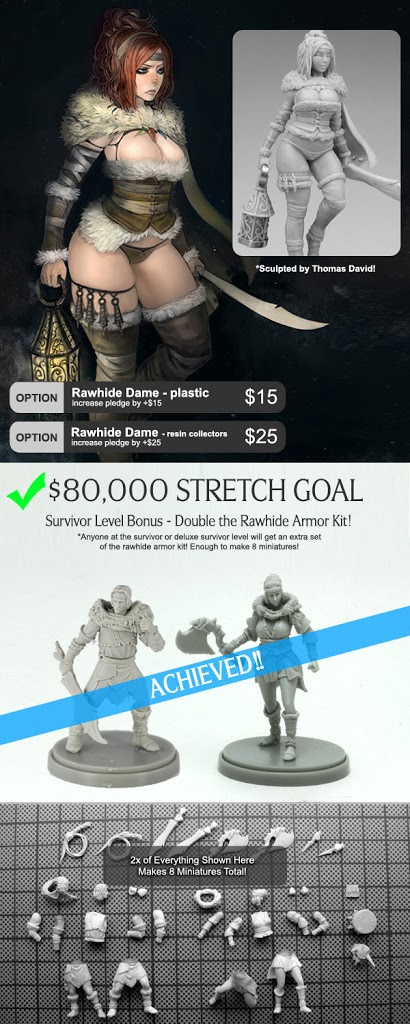 Subscribe to our newsletter!
Get Tabletop, RPG & Pop Culture news delivered directly to your inbox.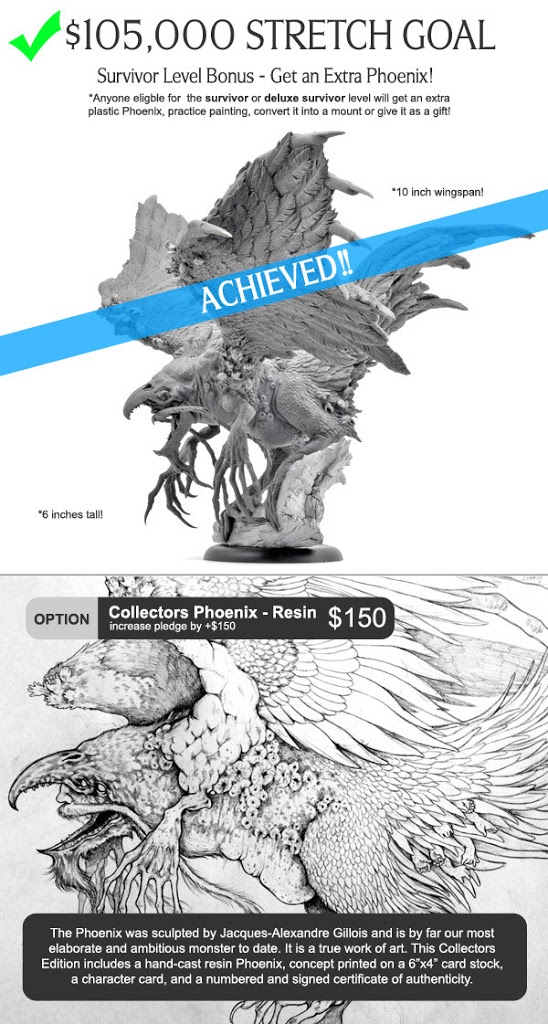 ~ I'll say it again – its been a very long while since I've seen a set of miniatures that are such a virtuoso expression of art – rather than something beaten down for safe mass-market release. I can't wait for my copy. Have at it everybody.